Today, we live in an age of ever-increasing digital space. As time passes, more individuals work online, and more learning takes place electronically. Furthermore, we are more technologically linked to our friends and family than ever before. In this environment, file sharing has become a necessity for the majority of us. If you want to share small or large files to one or more individuals, there is no better method to do so than via a network file share.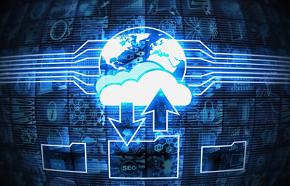 In this comprehensive tutorial, we will discuss different methods to set up network file share, including the conventional ones and TeraBox cloud storage.
Part 1. What Are the Advantages of Network File Share?
The advantages that network file sharing brings to you are simply endless.
To begin with, network file share allows you to do the task of file sharing with great ease, almost better than any other way. It is also a reliable way to transfer files as you can recover your data in case something happens.
Another excellent advantage is the speed with which you can share files with others. If you running a business and need to share files with employees, you can use network file sharing to share data in real-time and boost productivity through enhanced collaboration. It is a no-brainer that network file share is by far the easiest, fastest, and most economical way of file sharing known to date.
But if you are new to it, setting up network file share can be challenging. Owing to the multifarious benefits, in the following part we have detailed some effective ways of network file sharing to make things easier for you.
Part 2: How to Set Up Network File Share? 
Since you know the benefits of network file share by now, let's get into the possible ways that you can use to set it up for you.
Way 1. How to share files using File Explorer                                                                                                
File explorer is a built-in utility in your computer that you can use as a vehicle to share files with a select few people in your local network. It is a useful way if you want to share files in an office setting with your company's employees as it also allows you set restrictive permissions for the files to be sent by you.
Below is the step by step process to employ this way:
First of all, open 'File Explorer' and then go straight to the file(s) you want to share with others in your local network
Now, proceed by right clicking the desired file/folder and select 'Properties' from the drop down menu.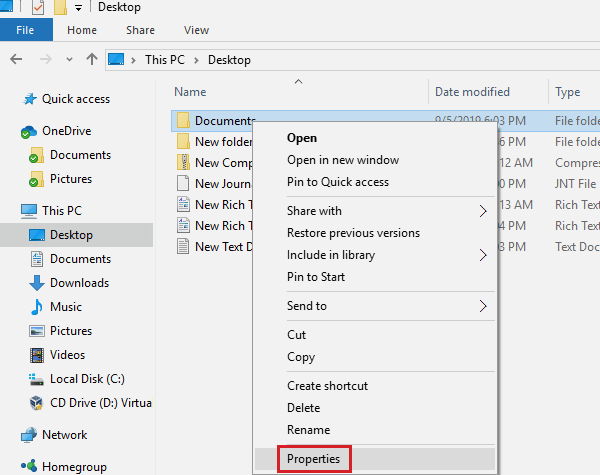 A new window 'Document Properties' will appear, click 'Share' by first clicking the 'Sharing' tab.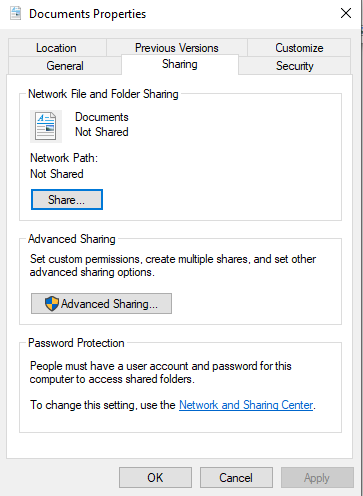 Here you will see another menu appearing, choose people to share with, click 'Add'.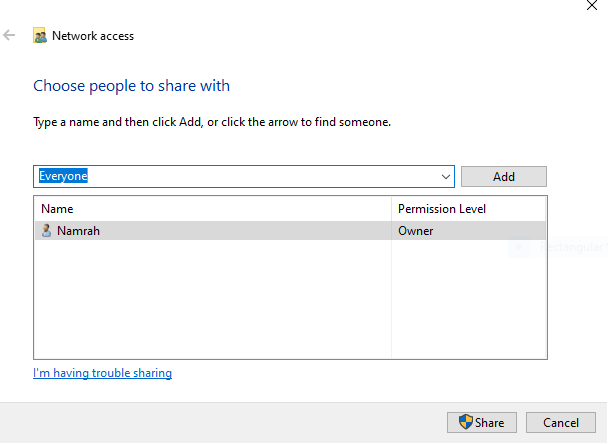 Choose the kind of permission level you want to give other people from 'Permission level' option. Finally, click 'Share' to complete the process.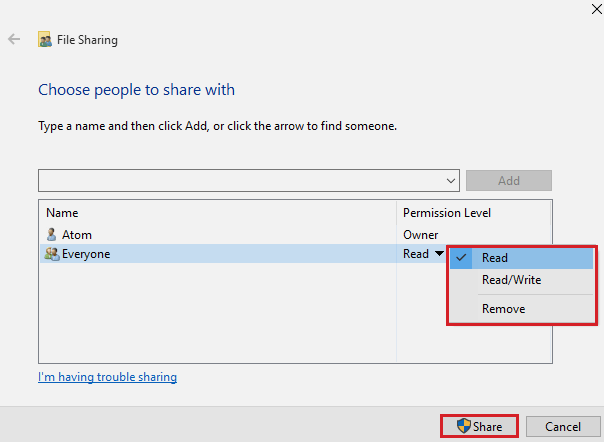 | | |
| --- | --- |
|  Pros | Cons |
| Allow you to set restrictive Permissions | Limited to local network only |
| Its free | Involves multiple steps |
| Can share file with any device | |
Way 2. How to share files over the network without password
Although in the network file share via file explorer requires you to log in from the same device, but you can also share files over the network without a password using this method.
The steps involved in this process are as follows:
Open Control Panel from the search bar.
Now, go to 'Network and Internet' and then 'Network and Sharing Center.'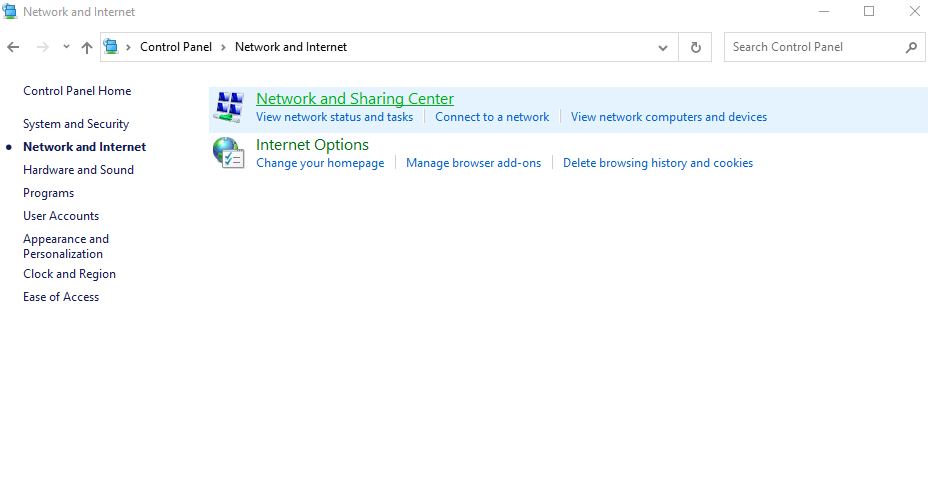 Select "Change advanced sharing settings" from the panel on the left side. Select "Turn off password protected sharing" for all the options and save the settings in the end.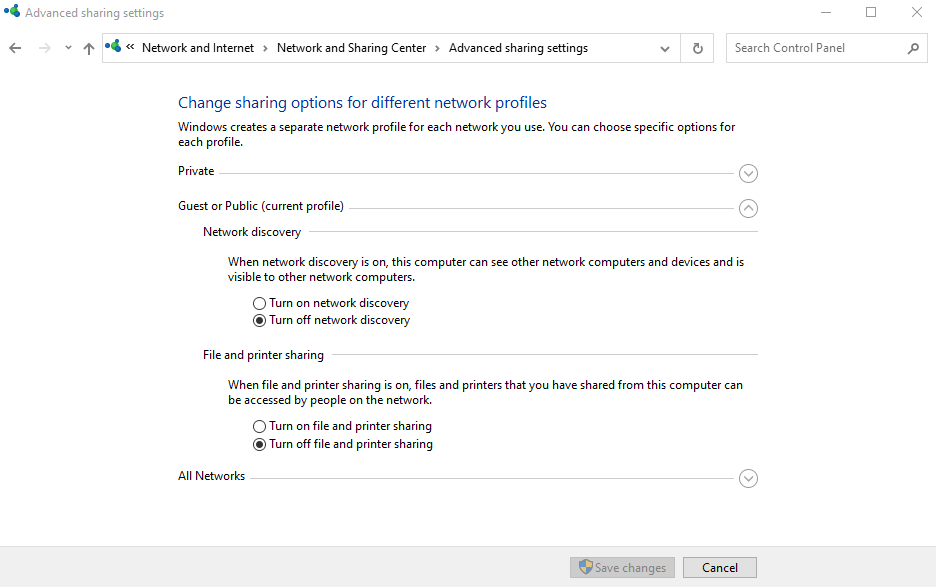 | | |
| --- | --- |
| Pros | Cons |
| It's free | Limited to local network only |
| Can share file with any device | Involves multiple steps |
Both the above-mentioned ways allow you to share files, but you can see for yourself that these are somewhat limited. The biggest limitation is that you can't share files over long distances using these methods.
Luckily, there is a great alternative available for you in the shape of TeraBox cloud storage.  Not only you can share files over long distances throughout the world but also you can share large size files in a secure manner with your friends, co-workers, and family members.
Part 3. Ultimate Solution – How to Securely Share Files using TeraBox?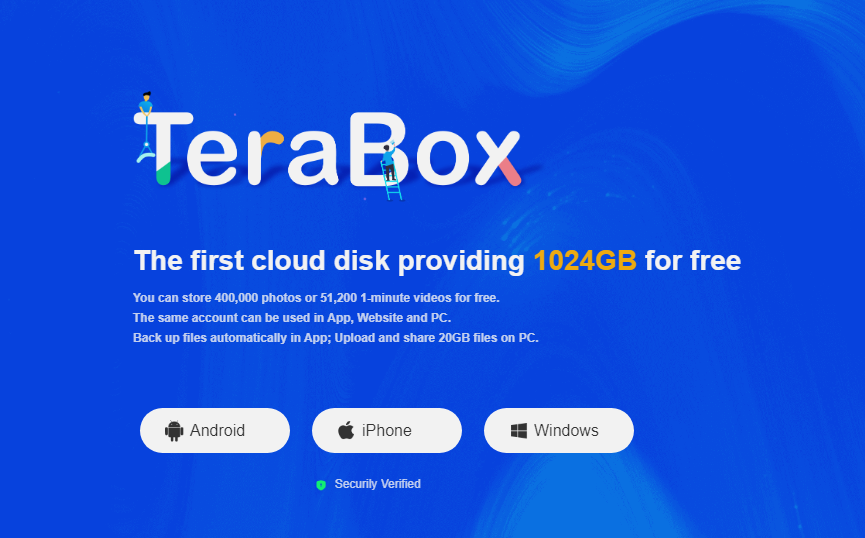 TeraBox is a popular and amazing file-sharing solution, which boasts over 35 million users worldwide. The ultimate solutions allow users a free sign-up and 1024 GB of free and secure storage for a lifetime with it as a gift. You can use this space to store up to 400,000 photos or 2500 movies. That's really awesome as you will see no other reputable platform providing this much space for free.
As you share files with others using TeraBox, you can rest assured that your data is fully safe. This ultimate and premium software use end-to-end encryption that you can use confidently to securely share files. Also, you can encrypt your files and send a limited-time link to your friends and family for sharing files, which is simply a next-level privacy feature that TeraBox brings to you.
Below are the simple steps to use TeraBox for file sharing:
Step 1:  Download TeraBox on your Android, iOS or computer.
Step 2.  Create your account using email or some other option as shown in the picture below.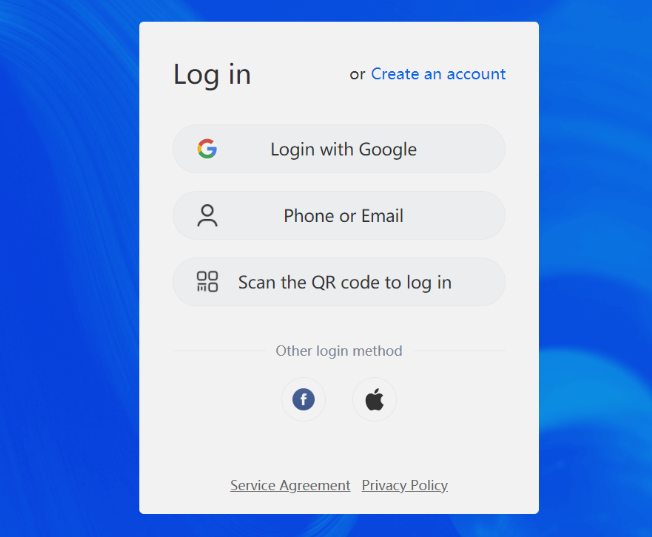 Step 3: Use + icon to upload the file that you want to share with others.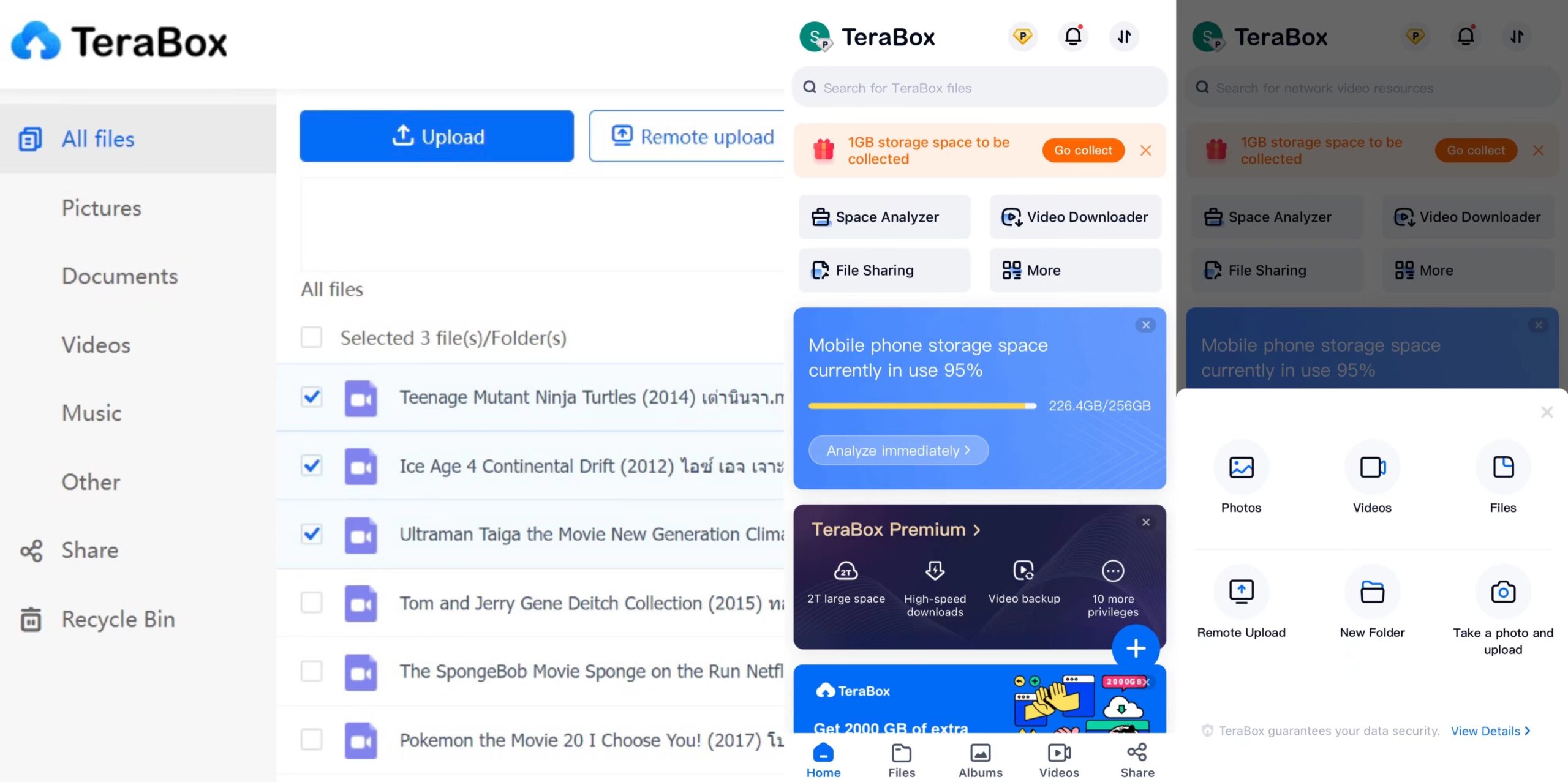 Step 4:  Finally, click on 'Files' and then o 'Share' to copy the link and share files with your friends and family.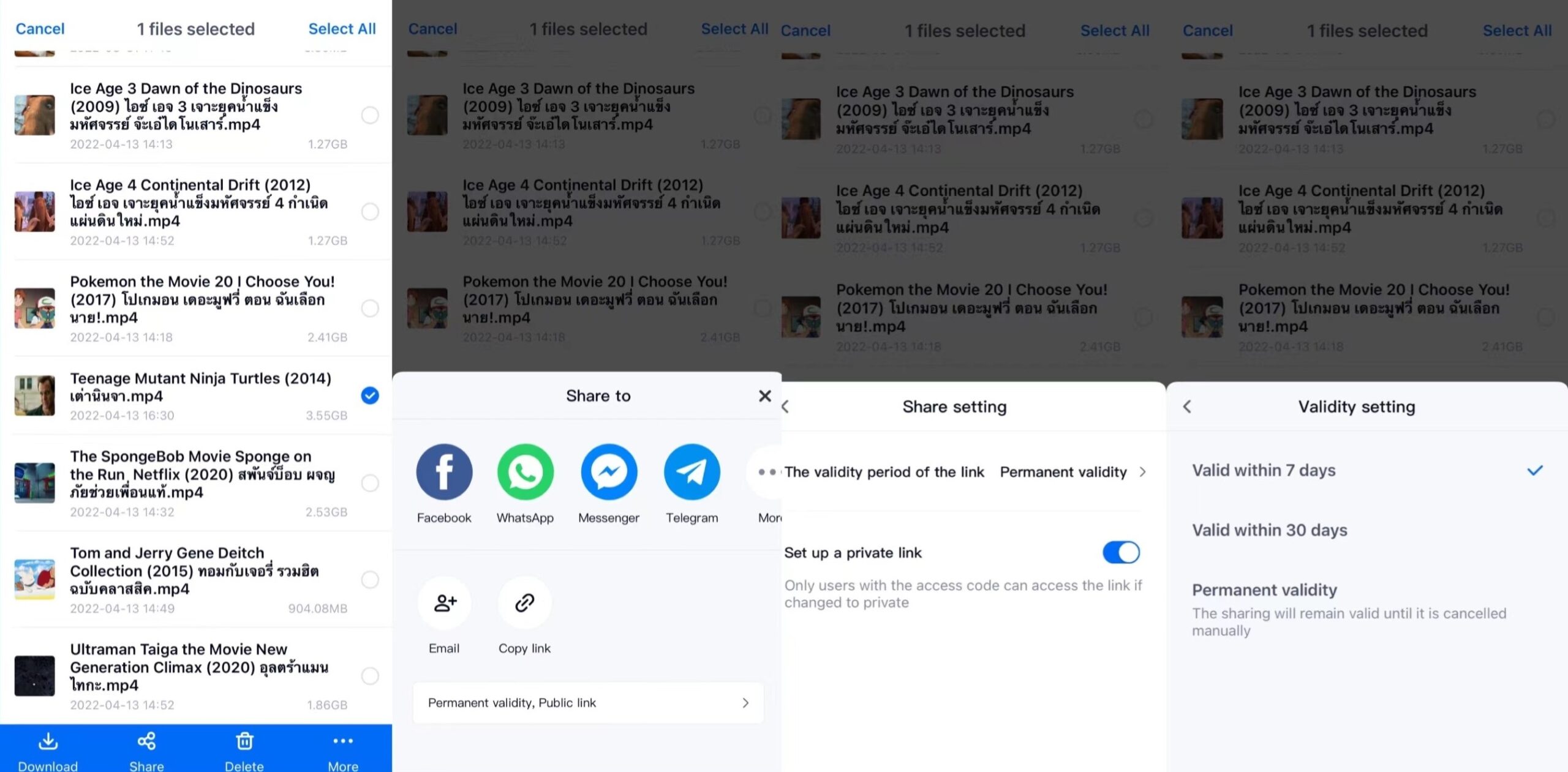 Now, you know how to use TeraBox and you will be looking to grab this great software at the earliest to securely share files. But here some other amazing features of TeraBox that are worth mentioning:
Creates Timelines helping you view pictures and videos from desired time period
Same TeraBox account for Android, iOS, and Windows
Automatic Backup Facility
Quick Data restore feature
Maximum upload file size of 20 GB
Keeps the original resolution of your photos and videos intact 
Bottom Line
Whether you're an employee who wants to share files with coworkers or a family member who wants to exchange images and videos, you need a way to share files. The above analysis clearly shows that there cant be better way than the ultimate solution of TeraBox as its fast, easy to use and most importantly secure. So, sign up for TeraBox today for free while also getting 1TB of storage capacity without spending even a single penny.