Just got a new Android phone or do you wish to transfer your favorite files the next minute? Don't worry, we've got you covered!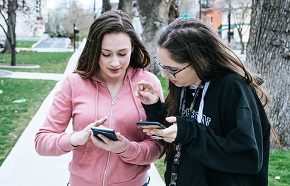 Transferring files from iPhone to Android is easier than before thanks to the high-speed connectivity of a wireless connection. Now, you don't have to run by your computer or use any external cables. You can easily transfer your files 100% wireless including your contacts, images, videos, or basically anything you have stored on your smartphone.
Here's how you can do it:
Transfer files from iPhone to Android Over Network
Sharing files has been made easy thanks to the various wireless file transfer apps such as:
TeraBox
SHAREit
Zapya
Xender
Each one of these apps can be downloaded on your smartphone (Both Android and iPhone) and can be easily used to share files on the go. TeraBox free cloud storage, being the only Cloud-based solution on the list, is one of the fastest file transfer system that can reach a download speed of up to 4.7M/S.
Method 1: Transfer files via TeraBox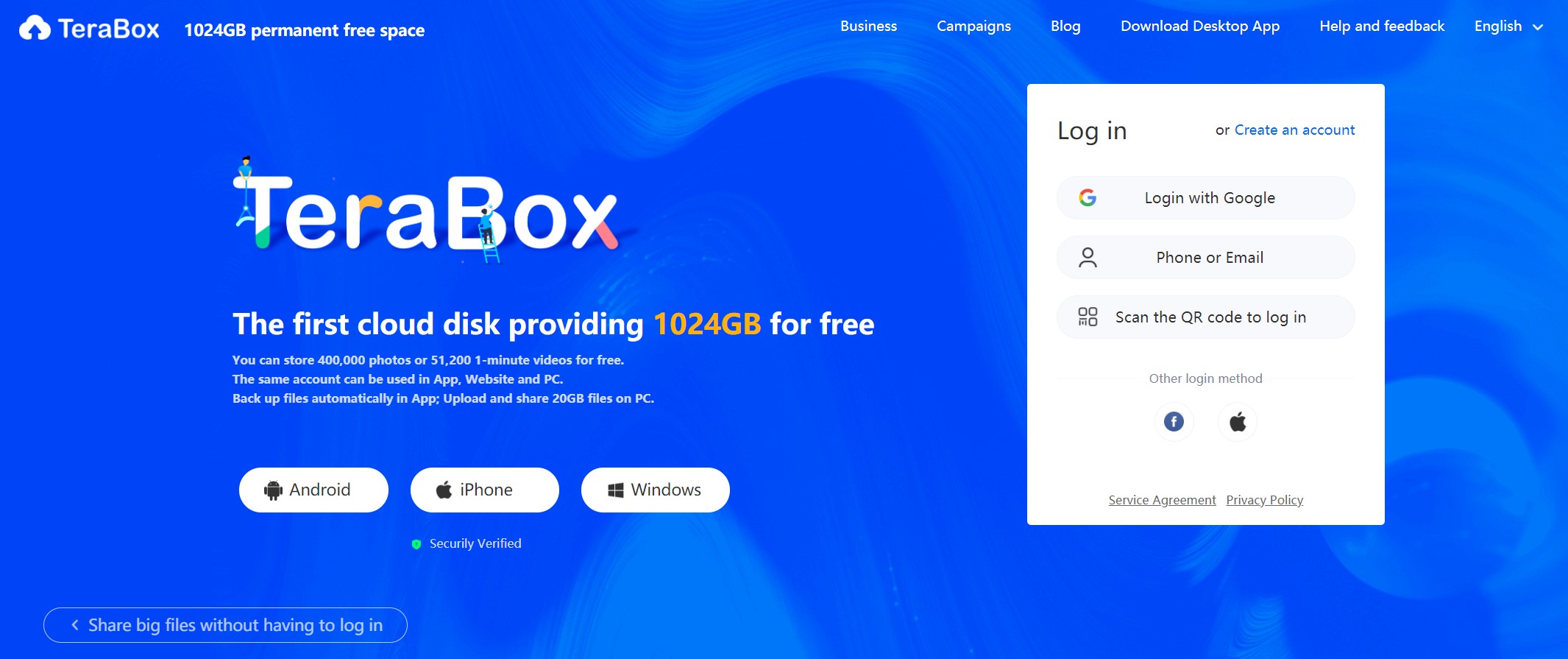 Transferring files via TeraBox is pretty easy. thanks to the cloud-first design and intuitive interface. Here's how you can use the app to transfer the files.
Step 1: Download the TeraBox app on both devices and create a free account.
Step 2: From here, you'll get multiple options to transfer your files. You can either store them in Cloud or transfer files via TeraBox sharing link.
Step 3: In any case, login TeraBox account from the other device and download the files.
Note: Since TeraBox is a cloud-storage solution, you can access the same files on other computers as well.
Method 2: Transfer files via SHAREit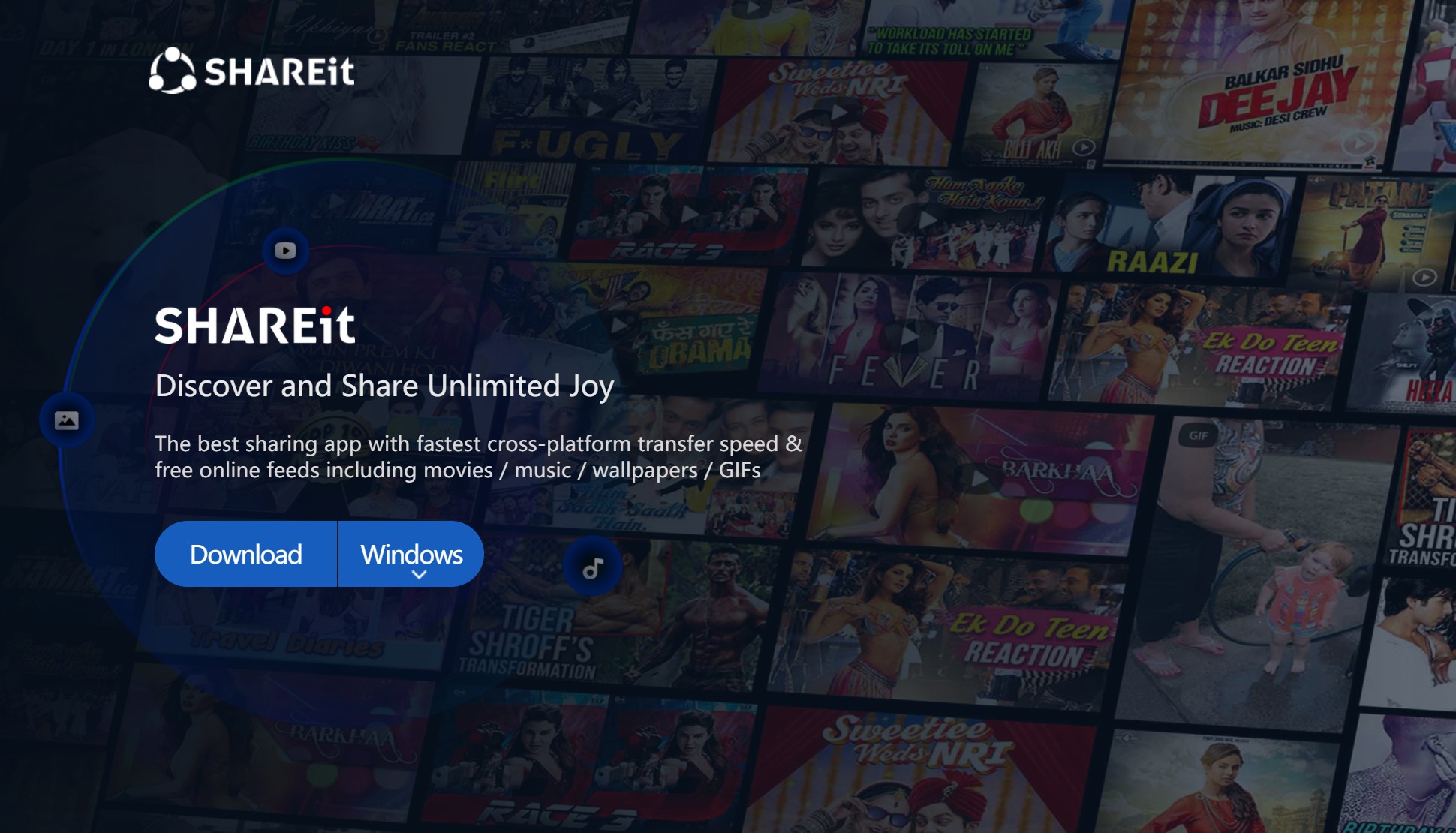 Step 1: Download the SHAREit app on both devices and connect with the same WiFi. Allow all the necessary permission for uninterrupted transmission.
Step 2: From the main menu interface, tap the Send Option and select the files you wish to transfer. Now the app will ask you permission to open Bluetooth. Go ahead and allow it and then wait for the connection to start.
Step 3: Once SHAREit finds your Android device, click on the device icon to start the process.
Method 3: Transfer files via Zapya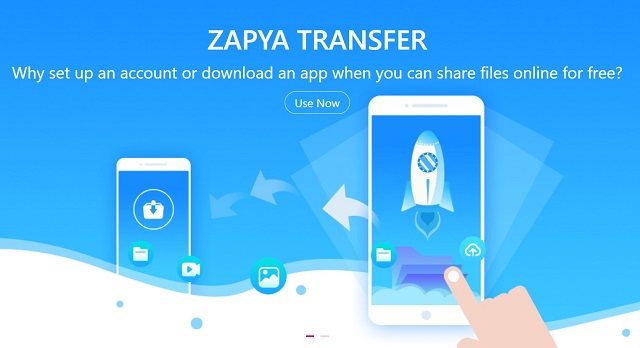 Sharing files via Zapya is similar to SHAREit, only the main interface differs on both the apps. Here's the step-by-step process on how to do this.
Step 1: Download the Zapya app on both iPhone and Android and allow the required file transfer permission.
Step 2: Connect both iPhone and Android to WiFi. Select the file you want to transfer from the sender file and click on the Transfer button.
Step 3: The app will now search nearby devices that run Zapya as well. Select your Android device from the list.
Method 4: Transfer Files via Xender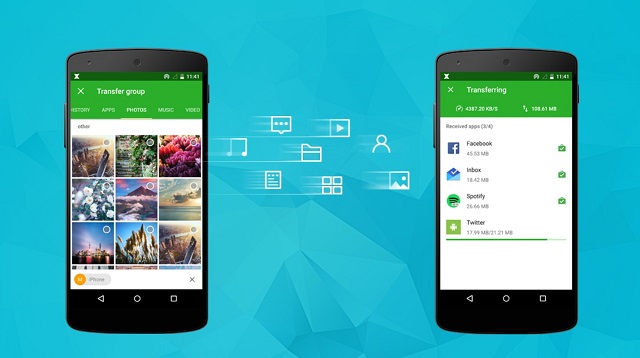 Xender is yet another file-sharing app that works similar to SHAREit and Zapya.
Step 1: Download the Xender app on both devices and connect with the same WiFi.
Step 2: Now click on the share link button from the sender device and select the files you wish to transfer.
Step 3: Click on the transfer button to search for your Android device name. Once found, just tap on the device and the selected files will be transferred.
TeraBox – Best iPhone to Android Data Transfer
Although each one of these apps has their its and bits, TeraBox leads the way because of its undoubtedly fast speed, convenience, ease of use, and other transfer files online features.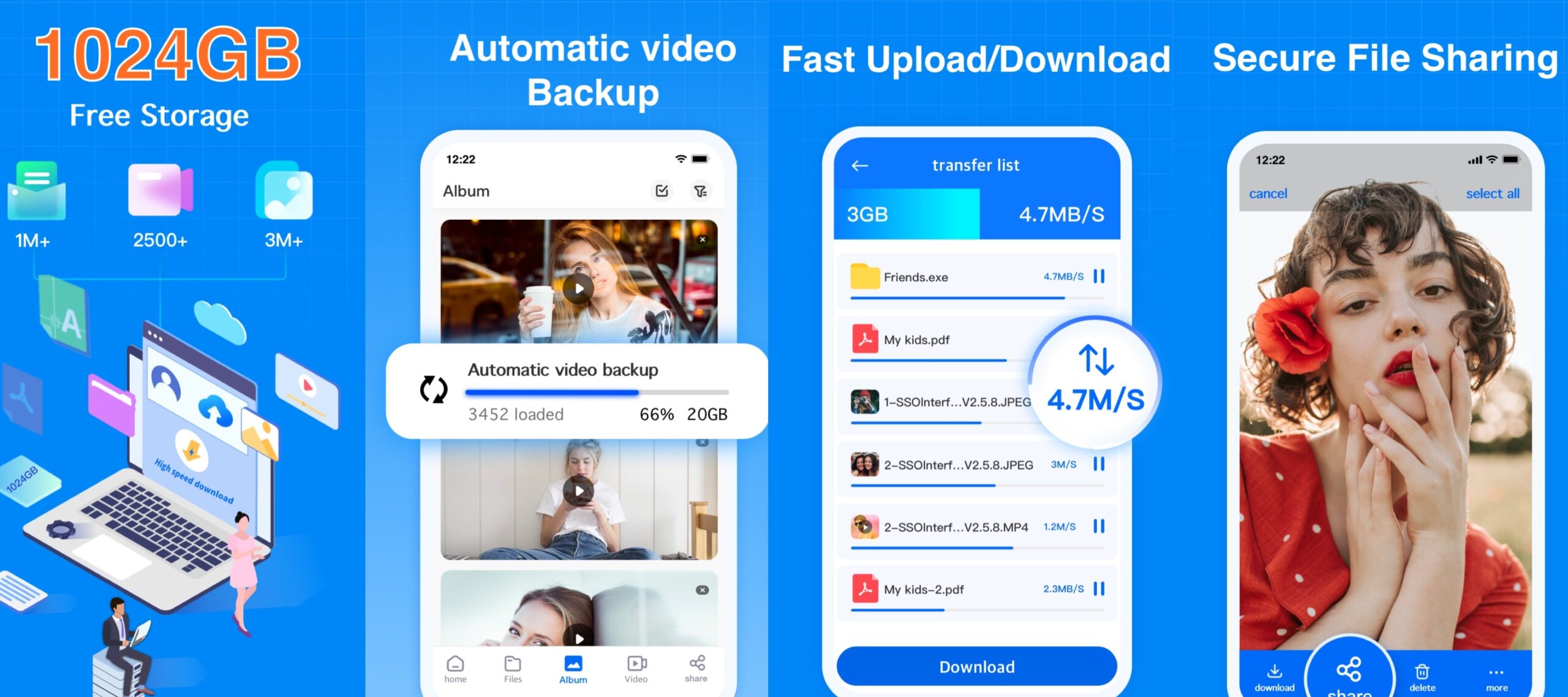 For starters, you can store 1024GB of data for free, which is equivalent to 400,000 photos, 2500+ videos, and 6.5million document pages. Comparing this with other cloud-storage solutions, you'll get a maximum of 15 GB of free storage.
And that's not all, TeraBox can help you transfer a file with its unprecedented super-speed – That can reach up to 4.7M/s on downloads. This makes it a perfect alternative to a famous cloud storage solution as you can easily access your files wherever you want.
Final Thoughts
Transferring files from iPhone to Android is done easily, thanks to these remarkable apps. Now, you don't have to connect the device with your computer or use different cables to just transfer one file. Either using the cloud or sharing your files directly is super easy and fun.
Of all the solutions we've explored, TeraBox – free file transfer remains the top. It enables you to transfer larger files with minimal effort and comes with a generous 1024GB of the free storage account.