Buying a new MacBook is quite intermediating. However, the most substantial concern you might have is how to transfer files from PC to Mac. Mac is known for its high-powered graphics and appealing visuals, less vulnerable to viruses as compared to PCs. The major drawback when it comes to  Apple's gadgets is that they provide limited options when it comes to file sharing.
To help you out with this significant issue, we emerge with the brilliant, most efficient, and inexpensive solutions. Cloud storage for photos is what you need for a hassle-free transmission. One of the significant reasons for its popularity is that it allows you to store your files free and helps you access them anywhere with any smart device.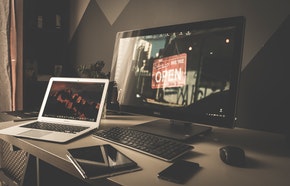 This article will aid in exploring the beginner-friendly and effective methods for file transmission between PC and Mac, including the best file transfer tool TeraBox.
6 Ways to Transfer Files from PC to Mac
File transfer from PC to MAC can be a hassle. However, the following methods will assist you in getting your job done within minutes.
TeraBox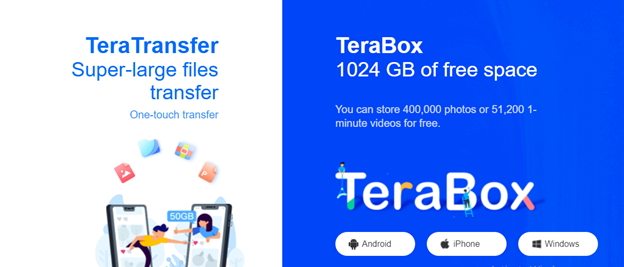 TeraBox lets you transmit files from Mac to PC without any hindrance. Its whopping 1TB cloud storage can store 18,750,000 documents. Moreover, this cloud computing platform has the capacity to share 20GB of huge data files in a single operation to achieve your goal of file transfer free.
Advantages
Automatic Backup option
Remote upload facility
Enhanced data encryption security
20GB file transmission advantage
Disadvantage
Automatic video backup is not available for free users
How to Transfer Files from Pc to Mac Using TeraBox?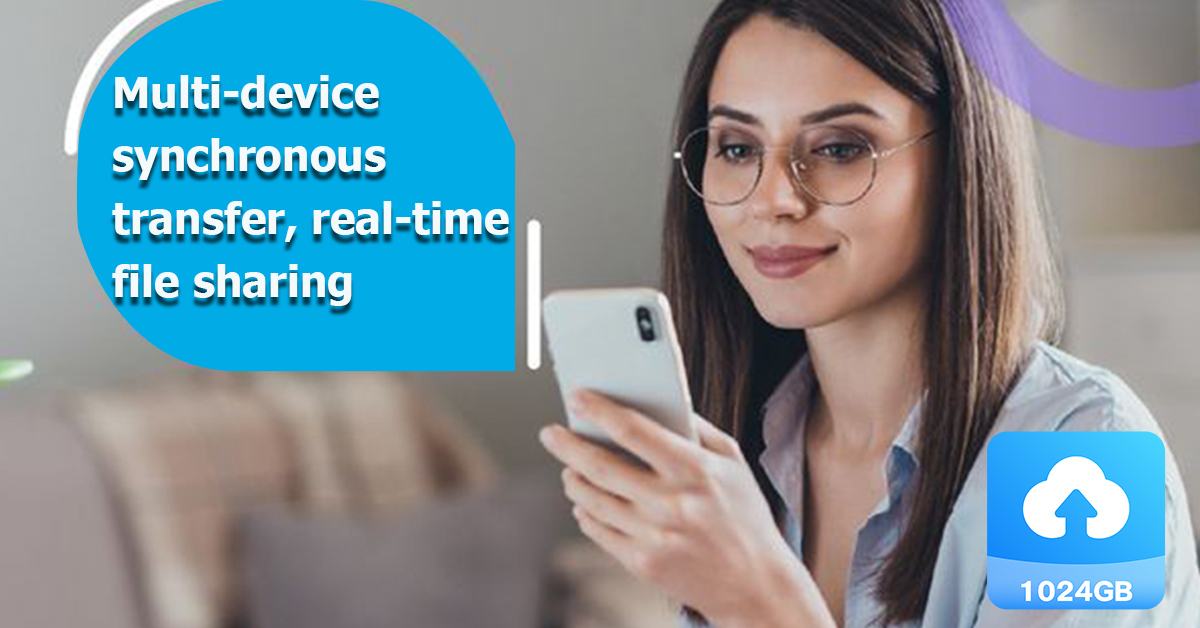 Here is a step by step guide to transferring files from PC to Mac using TeraBox
Visit TeraBox's official website
Login to TeraBox if you already have an account
Click on the upload button to upload files
Now, sign in to TeraBox through a Mac device
Select those files you want to transfer to Mac
Press the download button
Congratulations! Files have been transferred successfully.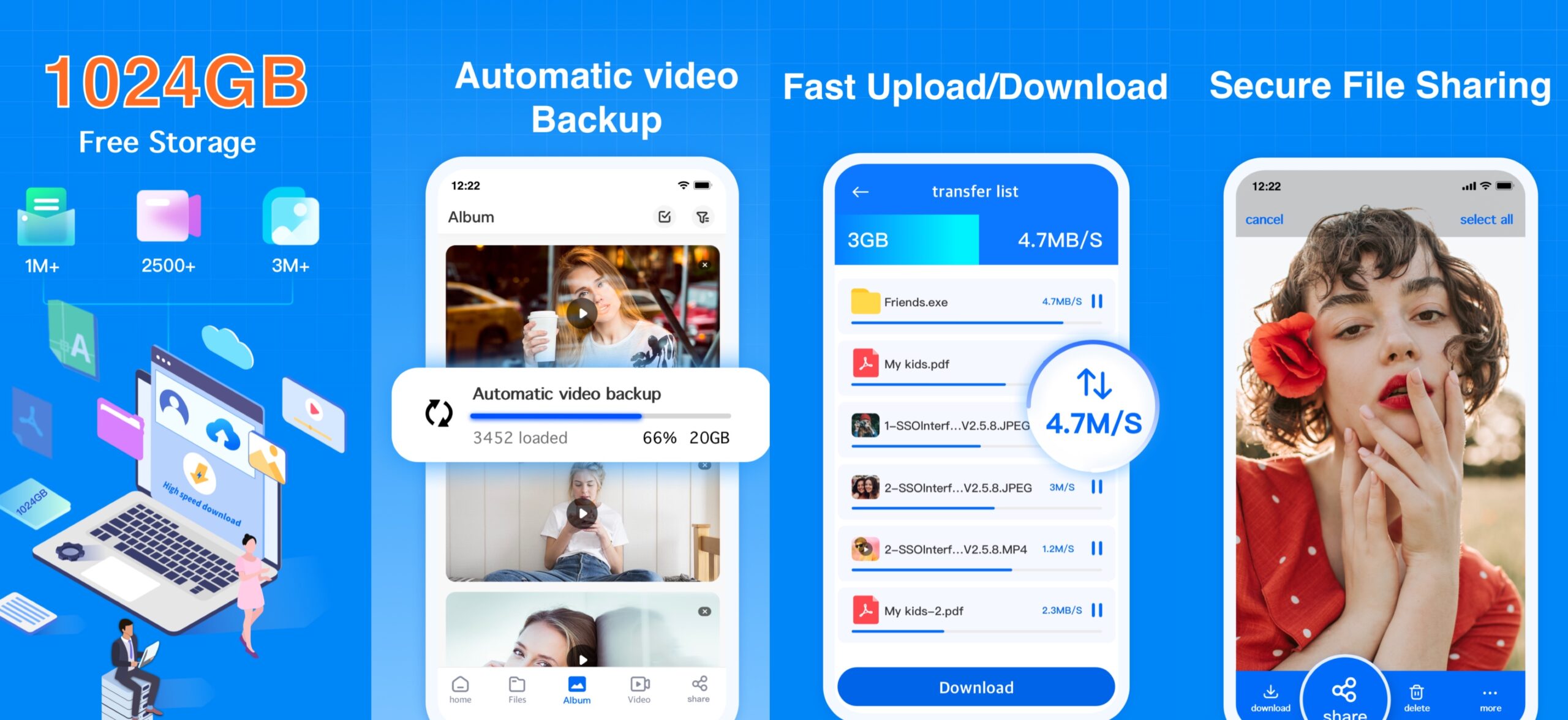 Some Incredible Features of TeraBox Are:
Files will automatically backup once the option is enabled.
Free storage can store 400,000 photos, 2,500 videos, and 6.5 million documents.
The file can be recovered within 10 days (free version), and the limit will increase to 30 days in the premium subscription.
Space analyzer that informs how much storage is left or utilized.
Windows Migration Assistant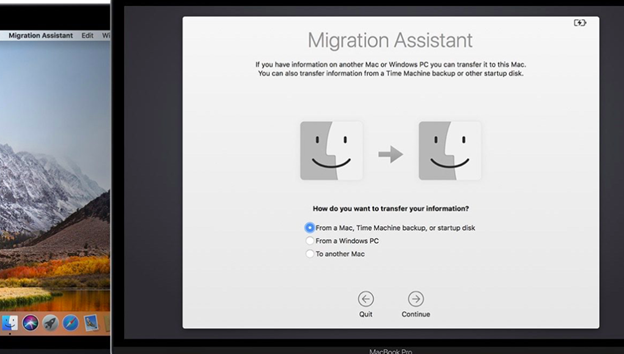 What if your residence is in distant villages or Asian states where the internet speed and services are very pathetic? You might need an offline solution to the respective problem. Apple has launched windows migration assistant to make it compatible with macOS Big Sur. This software is also used to transfer data and information from windows to a mac.
Advantages
It transmits bookmarks, contacts, calendar information, and preferences too.
Preinstalled on Mac devices.
Easy to operate.
Disadvantages
This software may bring a lot of unnecessary junk.
Direct Connection Method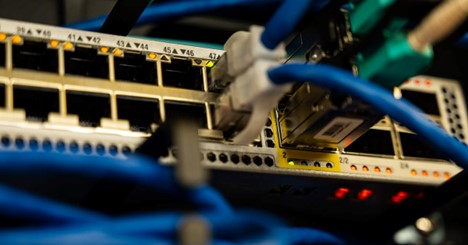 A cross cable is needed to accomplish file transmission through a direct connection. Extra cost for cable sounds expensive to some users.
If you have a distorted internet connection or limited data availability, a direct connection method can aid you. One computer is linked to another via cable instead of the network to transfer documents between devices and necessary information in this situation.
Advantages
Faster than network
Lack of interference
Strong security
Disadvantages
Installation and replacement expenses
External Hard drives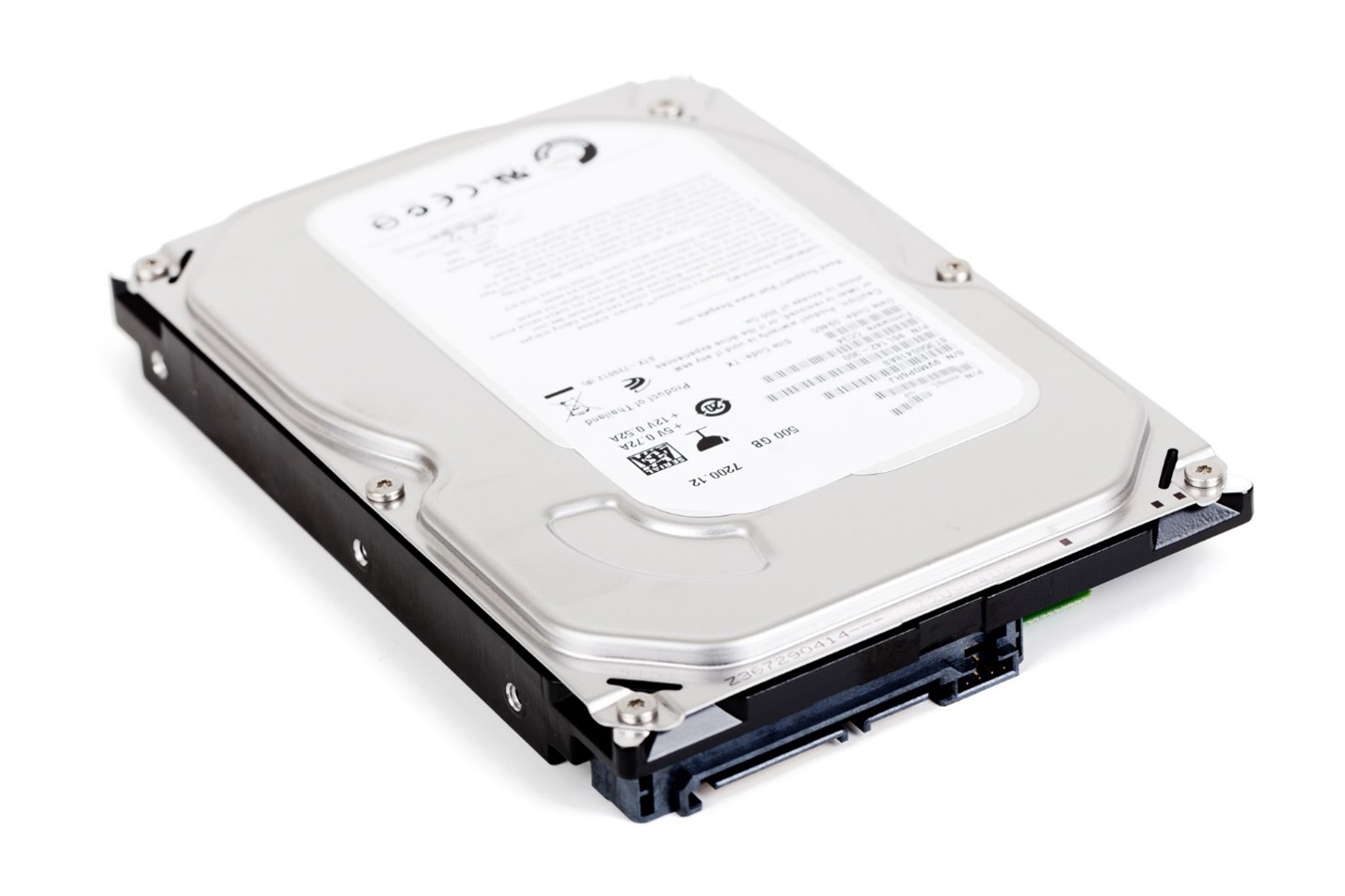 Nobody likes to utilize the traditional file-sharing technique. As it is time-consuming and non-cost-effective. Plus, hard drives may infuse your computer with viruses or junk.
In case of a slow internet connection, you can use an external hard drive for file transfer from one device to another as an alternative to cloud storage.
Insert a portable hard drive into the old PC and copy all the necessary information into it. Connect it with mac and paste it to the drive or location where you want it to reside.
Advantages
Inexpensive
Easy data sharing
No file size limit during transmission
Disadvantage
FAT32 is the only file format supported by both Mac and Windows.
Transmission Through CDs and DVDs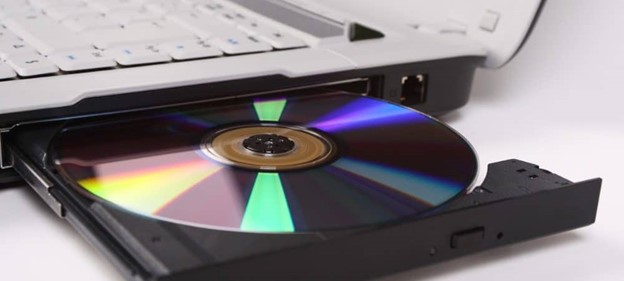 Computer enthusiasts have been using CDs and DVDs for years. It's one of the most effective file transferring techniques between Mac and Pc. To ensure better performance, utilize that storage hardware that is compatible with the software. For example, Windows XP can operate with CDs but not DVDs.
Advantages
Ready to use the transmission medium
Work with both operating systems
Easy to use
Disadvantages
A storage medium must be blank
Sharing Files Via Email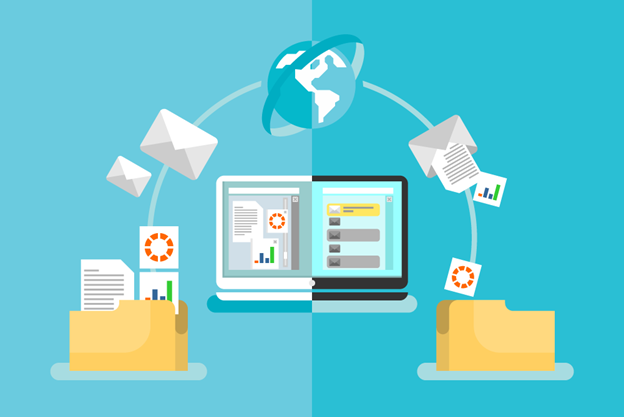 If none of these above-listed methods seem beneficial and you just aim to send a few files from PC to Mac, use email services. It doesn't require any external device or third-party interference. Sign in to the mail services provider that provides email services. Upload the documents you want to send and transfer them to yourself or someone else to download them later.
Advantages
Quick service
Ready to optimize medium
Highly secure
Disadvantage
An attachment shouldn't exceed 25MB
Wrapping Up
TeraBox allows you to transfer files from PC to Mac regardless of their size from via virtual storage. For mac users, this file management software is best for data transmission.
Download TeraBox on your device to enjoy its exclusive services and explore its premium tools with 7-days hassle-free trial.