Cloud storage helps family life in this lazy economy, and people are beginning to know that phone memory is never as great as it seems. A cell phone with 32GB of storage, for example, has much less because of the operating system and pre-installed applications. How you could get 1 TB free space on your phone?
When many purchase a phone, they think it has a lot of storage space for storing and sharing good stuff. Then one day, they will receive this dreaded pop-up warning:
The device is just about to run out of space!
Insufficient Storage memory!
Memory space running out, etc!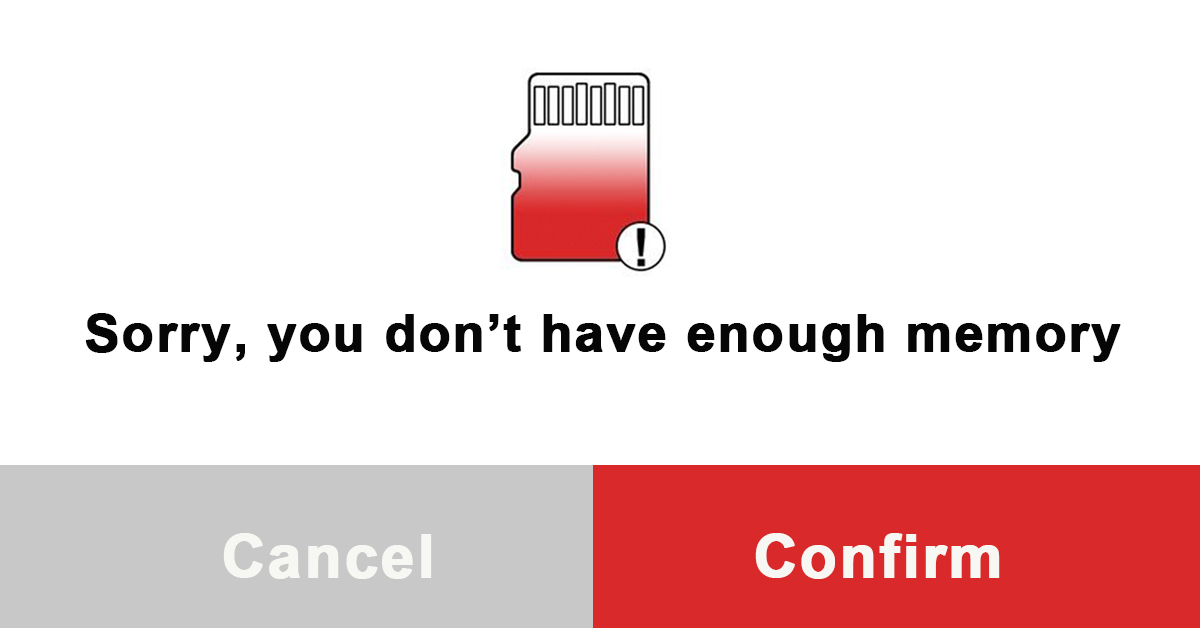 Sometimes this causes problems when in a certain situation; one needs a specific application installed on the phone, but suddenly the phone shows a message that indicates "the memory space running out on the phone". One knows there ought to be enough space on the smartphone.
The insufficient mobile phone memory message could sometimes be an "incoming message rejected due to full memory, delete old messages". And one could click on the notification, yet nothing good happens.
If these messages persist, users cannot receive text messages or install anything. The messaging application does not use the SD card storage space to store messages. It uses the internal memory where applications and certain information are stored.
A user may want to clear the app cache to see if this frees up enough storage space or opt for professional cloud storage. Use a service that can be trusted to protect all precious memories.
Innovative Application
At this time, if there is a suitable cloud storage application, this problem can be solved. I am going to formally introduce a great cloud storage application——TeraBox.
TeraBox is an innovative application that protects and organizes all files on a user's device and helps quickly back up and navigates photos, important documents, and files with powerful artificial intelligence technology. TeraBox enables users around the world to experience the future of data protection and cloud storage solutions.
TeraBox is used in over 207 countries and regions with over 10,000,000 downloads. TeraBox is the most popular app in the middle of 2021.

TeaBox :One of the best cloud storage programs in 2022
1024 GB Free Space
The overwhelming 1024GB of free storage is changing the cloud storage game as no competitor comes close. This free GB is perfect for people with a large file that they can work with while travelling or share with the family.
It is worth Signing up for 1024GB in TeraBox permanent free storage and automatically backs up the family life photos and videos. With TeraBox, one can store over 2,500 video files, approximately 3,000,000 photos, or 6.5 million pages of documents.
privacy
TeraBox Safe space prevents data from being stolen, provides a safe place for all entertainment files, and allows users to safely backup, sync, access, and share good stuff.
No Limit for Sharing
TeraBox's sharing feature has no file size limit so that it can be easily shared with other users, no matter the file size.
High-Speed Experience
A high-speed experience is critical to cloud storage, allowing one to download and upload files much faster than other providers. TeraBox makes file transfer work fast and efficiently.
Multi-Ended Collaboration
IOS, Android, and Desktop Compatibility for Ultimate Convenience – Sync files across all your devices – iOS, Android, desktop, and all common web browsers – everywhere. Automatically categorize all the photos you upload, easily find the desired file in the smart sorting.
Easily share files of any size with family and friends
Users can share entertainment files with an automatic expiration date and even request a password before the recipient can download them. Everything is automatically divided into sections to find pictures, videos, music, etc., easily using TeraBox storage.
Cost Comparisons
TeraBox is the only solution that offers 1 TB of free space as the close competitions only offer 2GB and 5GB free space each. If one finds that 1 TB free space is not enough on TeraBox, you can upgrade to 2 TB for $3.99 per month. The competitions premium is almost 3 times this TeraBox subscription price.
But, TeraBox offers users the ideal balance between quality services and affordable prices.
TeraBox offers users free and secure storage and creates secure backups to avoid losing anything in this lazy economy. Backup documents, videos, photos, and other files to cloud storage are available for download on iOS and Android devices.
The application is handy to download on all Android, iOS, and PC devices. Head off to TeraBox official website and mouse click the download button on the home page. Expanding storage for entertainment files or sharing good stuff has never been easier!