Looking for free cloud storage? Read this guide; we are going to share the best free cloud storage with all features you need.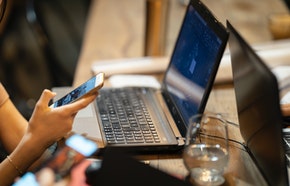 There are many cloud storage service providers. Almost all of them offer a limited free space of 5-15 GB. This cloud storage is not enough for the users; consequently, they need to buy their subscription to upgrade to a better plan and increase the storage space.
TeraBox is the only free cloud storage service that offers 1 TB of free space to its users. It has every feature you are looking for, and you get a massive space free of cost. In this article, we will discuss the features, security, pricing, and everything about TeraBox.
Features of Free Cloud Storage—TeraBox
TeraBox does not only offer cloud storage for free, but it also provides many features and benefits to its users in the free plan. You can enjoy the free space to the fullest. Firstly, you can use TeraBox on your Android, iPhone, PC, and tablet. The application is available on these platforms for free. You can also use the web application that is supported on all operating systems and internet browsers.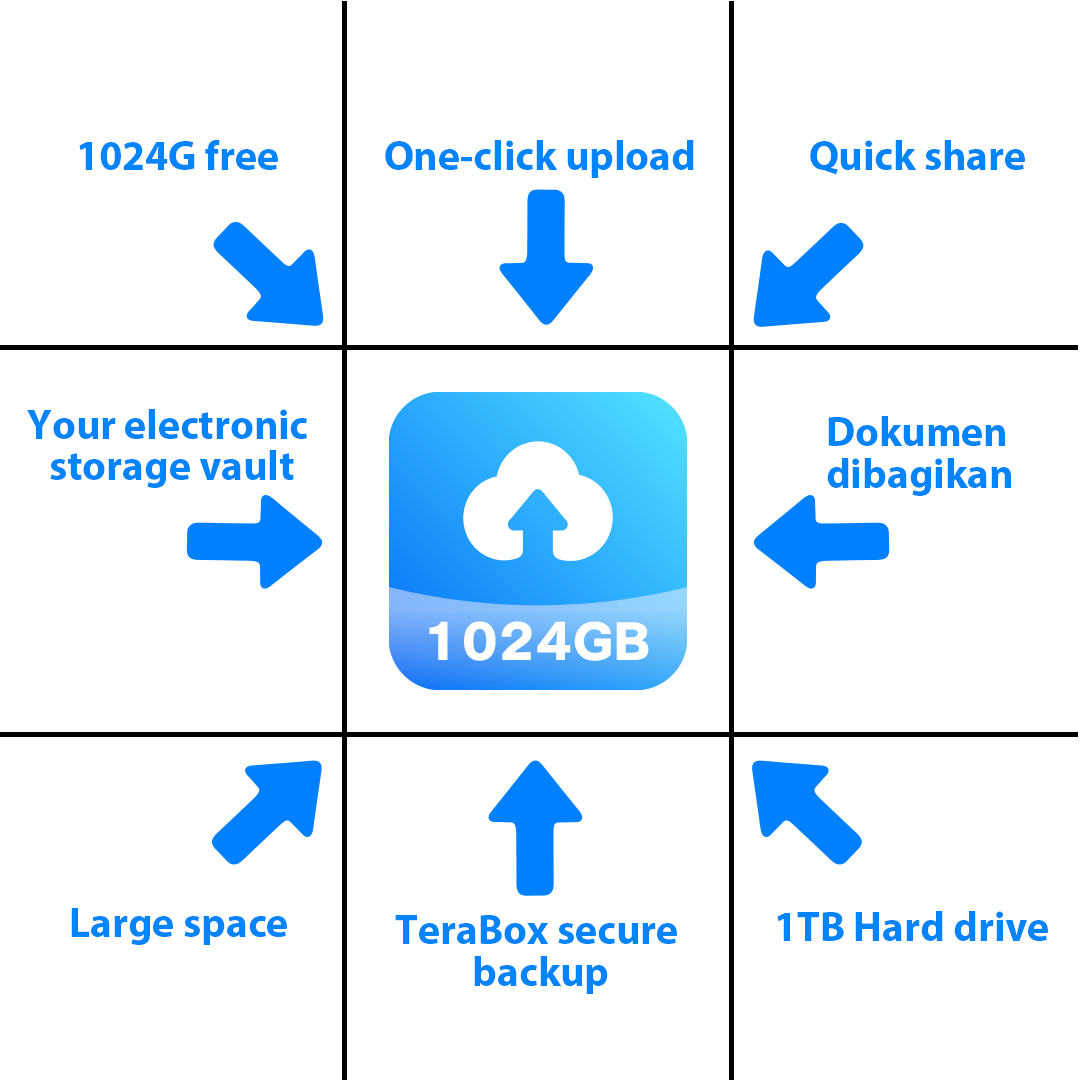 You can upload almost anything to TeraBox. After uploading, it organizes the videos, photos, documents, and other data. It organizes your data on its own and makes data management easier. It also allows you to create an automatic backup. Your photos, videos, and folders can be uploaded to the cloud automatically; you don't have to do anything. Thus, your data will never be lost if you have enabled the automatic backup.
TeraBox also makes sharing and transfer of files easier than ever before. You can transfer your data from one device to another through file synchronization. When you upload the data from your mobile, you can access it on another device or PC easily. The uploaded files can be downloaded at a very high speed. Moreover, you can share large files using TeraBox. It allows large files up to 4 GBs to free users and 20 GBs to premium users.
You can share the files with anyone via a link, social media, and email. You can set a password to the link for extra safety. This free cloud storage offers many features to its users without charging a penny.
Best Cloud Storage Free 1 TB Space
TeraBox offers 1 TB of free storage to all its users. This is a massive storage space, and you will never find this much storage for free from any cloud service provider. Therefore, TeraBox is the best cloud storage free service. The free storage is not limited to a certain time. The users can enjoy the space as they like and as much as they want. It is entirely free and will always be.
You can store about 400,000 photos, 2,500 videos, or millions of documents in the free space that TeraBox offers. You only need to create a new account to get free storage; it is free for all users. It also offers you a Recycle Bin. Your files are saved in the Recycle Bin for a certain period of time. If you have deleted your files accidentally, you can recover the files from there. The best part is that the Recycle Bin does not take up your free 1 TB TeraBox space.
If you want to get more space, you can buy the 2 TB plan that costs only $3.99 per month.

Why is TeraBox Secure Private Cloud?
TeraBox is undoubtedly a secure private cloud that people can use without any worries. The uploaded files are encrypted at the users' end, so only the users can access the data, and they can download it. Due to encryption, your data is secure. If anyone tries to get your data, it will be useless as decryption is not possible.
The sharing of the files is also secure. When you share files with anyone, it is secured end-to-end. The receiver can access the data only. You can add additional security by using a password and setting a validity period for the link.
Your account is safe through identification. Only the user can open the account. Plus, there is a locked box that can be used to secure private data. It had an additional layer of a password to make the cloud extra secure.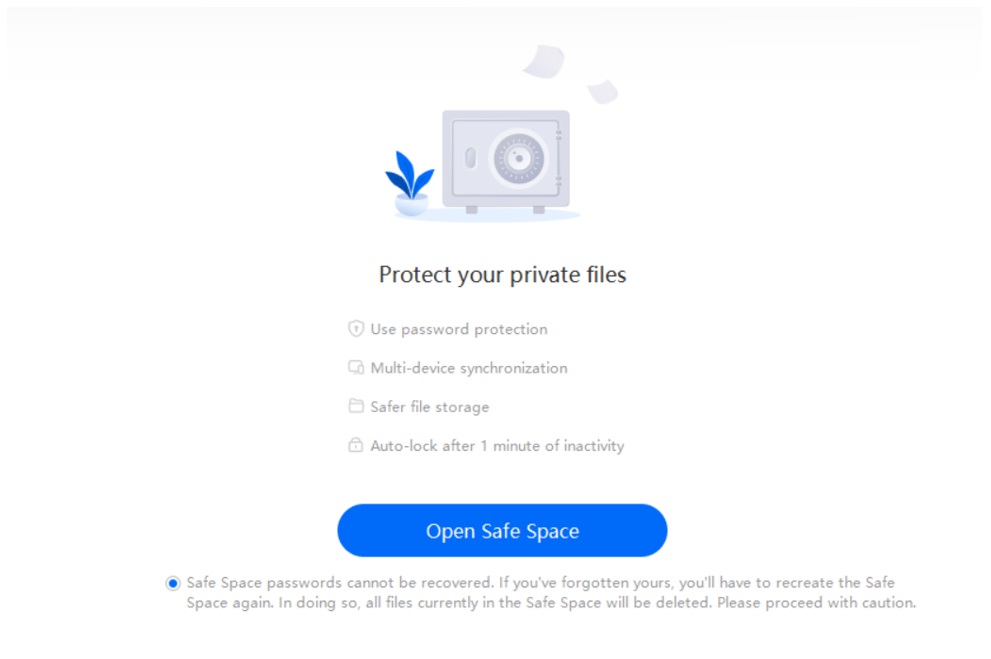 TeraBox also has top-level security implemented. The advanced security protocols prevent cyber threats. Moreover, there is also a dedicated team of TeraBox that ensures the security is maintained to the highest level. They keep your data safe and secure.
How to Get Free Cloud Storage on TeraBox?
It is quite easy to get free cloud storage. All you need to do is create an account, and then you will get the 1 TB free cloud storage. This is for all users and for unlimited time. You can use the storage as you prefer. It is completely free and full of excellent features.
Step 1: You need to download the application on your device. The application is available on the official website, or you can download it from the relevant store. Install the application on your device.
Step 2: Open the application. On the first screen, you will see Create an Account option. Click on it and create an account. TeraBox offers you multiple options to create an account. You can do it using email, phone number, Facebook, or Apple account.
Step 3: After creating the account, you will get free space. This space is more than enough for the users. Now, you can upload the files by clicking on the upload button. You can use the cloud as you like.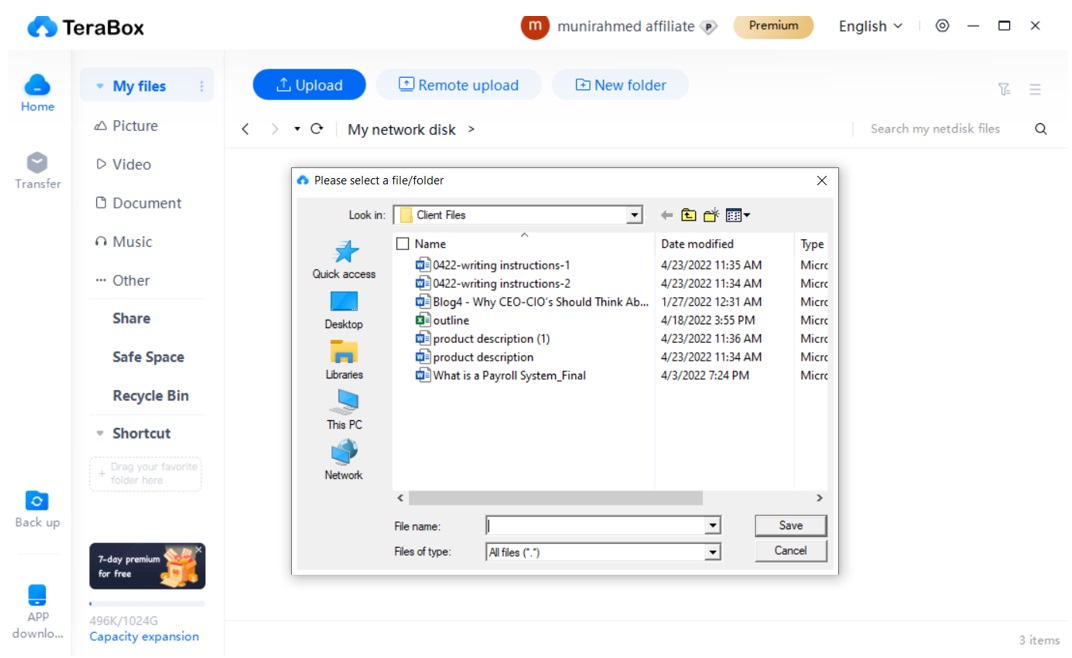 Conclusion
TeraBox is undoubtedly free and the best cloud storage as it offers a whopping 1 TB of free storage. You can store everything in this storage and save the local storage of your device. It can be used on smartphones and computers. It offers automatic backup, Recycle Bin, private storage, optimal security, data privacy, and many features that you will not find in other services. Most importantly, you can back up your important data to keep it safe and sound. Download TeraBox APK and get free storage space now.