Most of the time, we are out of space on our smartphones and computers, and there is no more space left to store photos. This is a frustrating moment as we need to make space by deleting some old files. Plus, you always have a space constraint, so you think a lot before taking new pictures. You may need extra storage to expand your space, so what is the best free photo storage?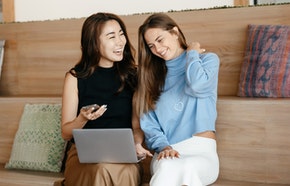 The problem can be solved by using free photo cloud storage. If you are out of space on your device, you can use cloud storage and store some of your photos there. In this article, we will share the best photo storage apps that you can use to store all your photos without any worries. Let's dive in.
Best Photo Cloud Storage Services
1. TeraBox
TeraBox is ideal cloud storage for photos, videos, files, or other purposes. It is the best photo storage because it offers 1 TB of free storage space. This storage is more than enough to store about 400,000+ photos. You can store the photos of your entire life in its free storage, but if you want more space, you can upgrade to 2 TB at a minimal price of only $3.99 per month.
TeraBox also offers a Locked Box. It is a private space in the storage where you can save your private photos, videos, and files. It is like a safe that is protected by an additional password.

2. iDrive
iDrive is the next popular cloud storage for photos. You can use it to back up your photos from your PC or smartphone. It offers secure, reliable, and easy-to-use photo storage where you can store all your photos.
People trust iDrive for their photos and videos because of its extraordinary security, backup services, fast speed, and data durability. Whether you use it for your personal use, team, or business, it is an excellent photo storage option.
You get 10 GB of free storage from iDrive. If you want to upgrade, there are different plans available for personal use, businesses, teams, and freelancers. The price starts from $3.71 for 100 GBs for the first year. It is quite expensive compared to TeraBox.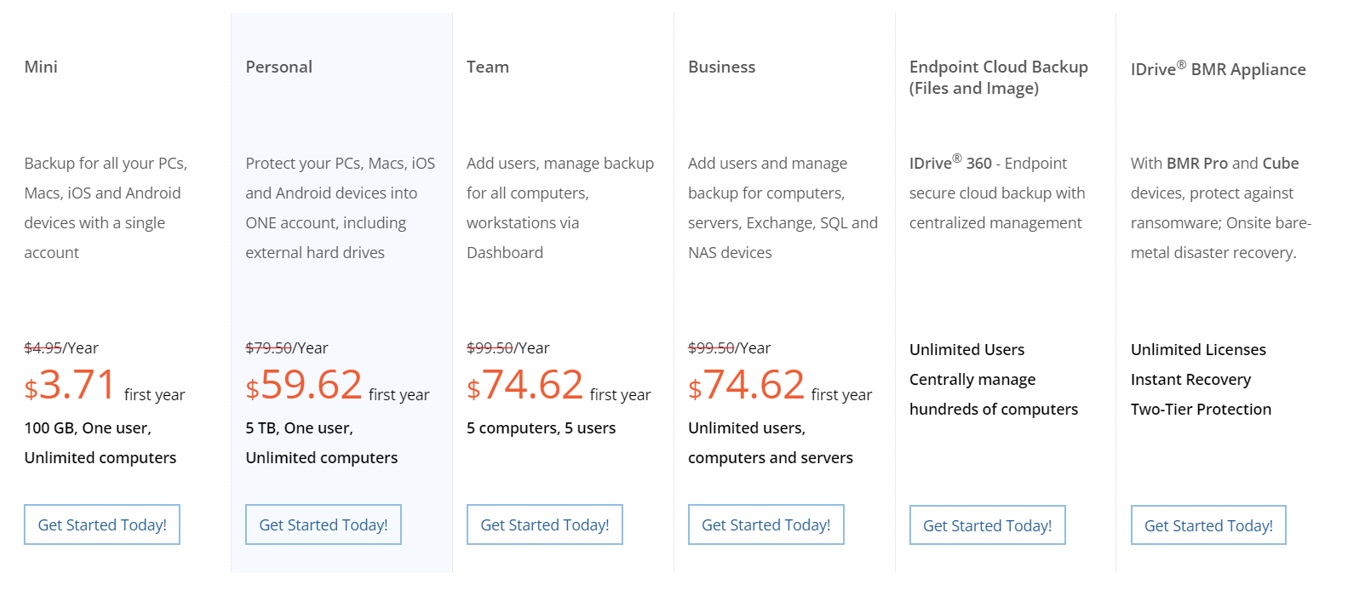 3. pCloud
pCloud is a secure photo storage cloud that keeps your photos safe and sound. It can also be used for other purposes, such as documents and videos. The cloud offers unbreakable security through the highest level of encryption.
It can be used to share photos and files. The best part is that the application is available for smartphones as well. It offers 10 GB of free storage to all users. You can get 500 GBs of space for $49.99 per annum.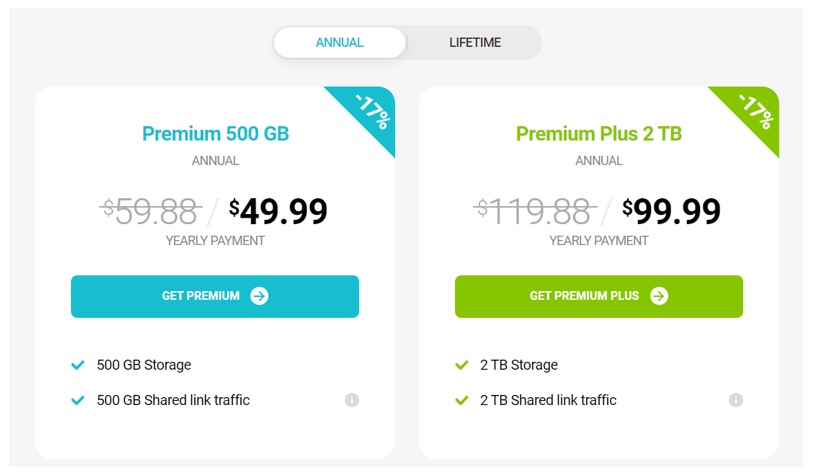 Why TeraBox is the Best Cloud Storage for Photos?
TeraBox is the best photo cloud storage for photos because of its extraordinary and advanced features and services. First of all, it offers 1 TB of free storage. You will never find this much storage space for free from other service providers. You can store almost everything in this free cloud storage.
The application is available for Windows, iOS, and Android. If you are out of space on your smartphone or computer, you can download the application and upload your files to the cloud to save local storage.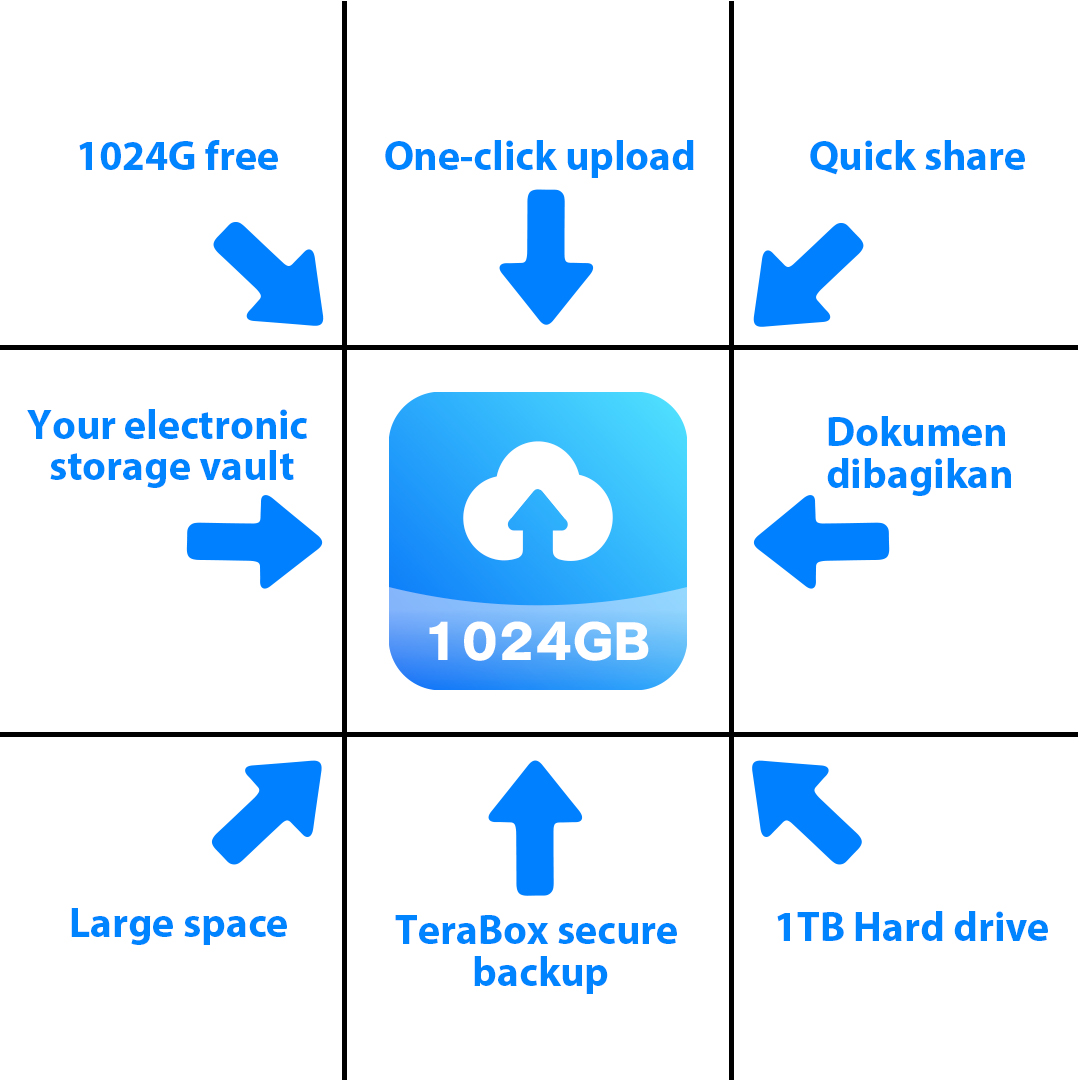 Most importantly, TeraBox offers an automatic backup feature. This feature helps you create a backup of your photos, videos, and folders automatically to the cloud. For instance, if you download the application on your smartphone and enable the automatic backup for photos. Then, all your photos will be uploaded to the cloud automatically. Any change you make to the photos, the backup will be updated. It is quite helpful in keeping the data safe and secure. Even in the case of data loss, the backup in the cloud is there for the restoration of the lost data.
Undoubtedly, TeraBox is completely safe as it implements advanced level and cutting-edge technology. The data is encrypted at the client's end, so no one can access your data. Even the service providers do not have access as the data can be decrypted at your end only. Moreover, it has advanced security layers and a dedicated team of experts to deal with cyber threats and ensure security to the highest level.
Data sharing is also easier with the help of TeraBox. It has made sharing of photos and other files secure and safe. You can share the photos to anyone's email. It also helps you create a password-protected link that can be shared with anyone. Moreover, you can set a validity period for the link.
TeraBox is undoubtedly excellent cloud storage. It is perfect for storing photos. You can download the application on your mobile and use its extraordinary functions.
How to Get Extra Storage Space on Your Devices?
We have told you that you get 1 TB of extra storage space for free on TeraBox. You only need to create an account for that, and you will have free storage. Now, we are going to share the step-by-step method to get free storage.
Step 1: Download the TeraBox application on your device or TeraBox APK for Andriod. It is available for Windows, iOS, and Android. Download the required version and install it.
Step 2: Open the application. You need to create a new account to get the free storage. Click on Create an Account option. You can create a new account using your email or phone number or sign up using your social media account.
Step 3: Once you are logged in, you get the free space to enjoy. Now, you can upload the photos and other files by clicking on the "Upload" button.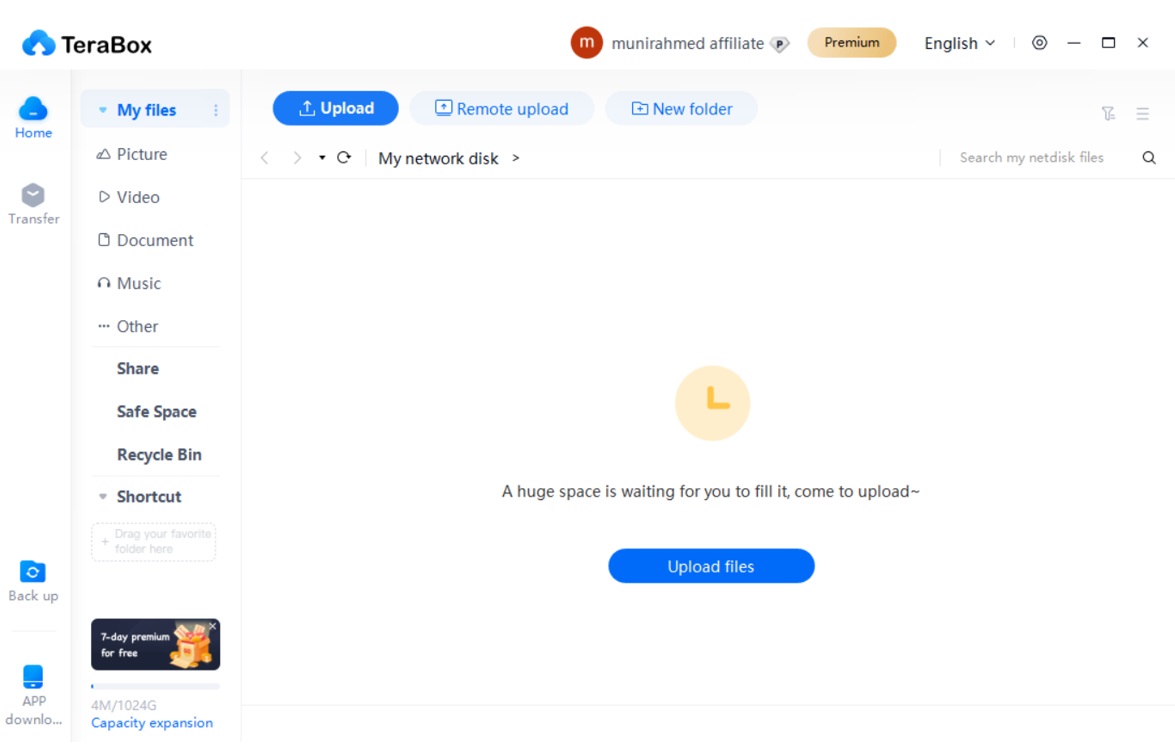 Final Thoughts
If you are out of space on your device, it is a must to have photo cloud storage. You can store your photos here and free some space on your device. We have shared some of the best free photo storage services. You can try any of them, but TeraBox is more than exceptional. It offers you 1 TB of free storage, which is more than enough to store 400,000+ photos and you will never worry about the space on your device. Download TeraBox and enjoy its free services.