Today, people are looking for the best way to upload documents for many reasons. They may need to upload a lot of documents at once, or they may need to upload large files. Additionally, people may want to upload documents in a variety of formats, or they may need to be able to access their documents from anywhere in the world. Whatever the reason, people want to be able to upload documents quickly, easily, and securely. Therefore, they may wonder what is the best way to upload documents.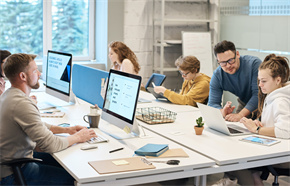 While there are many ways to upload documents, you can most efficiently and effectively upload documents of all types, be they pictures, videos, games, movies, PDFs, or other types of files, with the help of the best cloud storage. This post will not only share the best way to upload large documents but also how you can upload files to TeraBox.
How Do I Upload Documents?
There are a few different ways that you can upload large documents. However, cloud storage is the most reliable, quick, and easy way to upload documents. Also, if you're going to be uploading large documents regularly, then using a cloud storage service is probably the best option. That way, you can keep all of your documents in one place, and you won't have to worry about them taking up space on your website.
But then, the question arises as to what is the best cloud storage service that you can use to upload documents. Well, the market has some good options. After careful research and analysis, here are some top cloud storage services to upload large documents:
1. TeraBox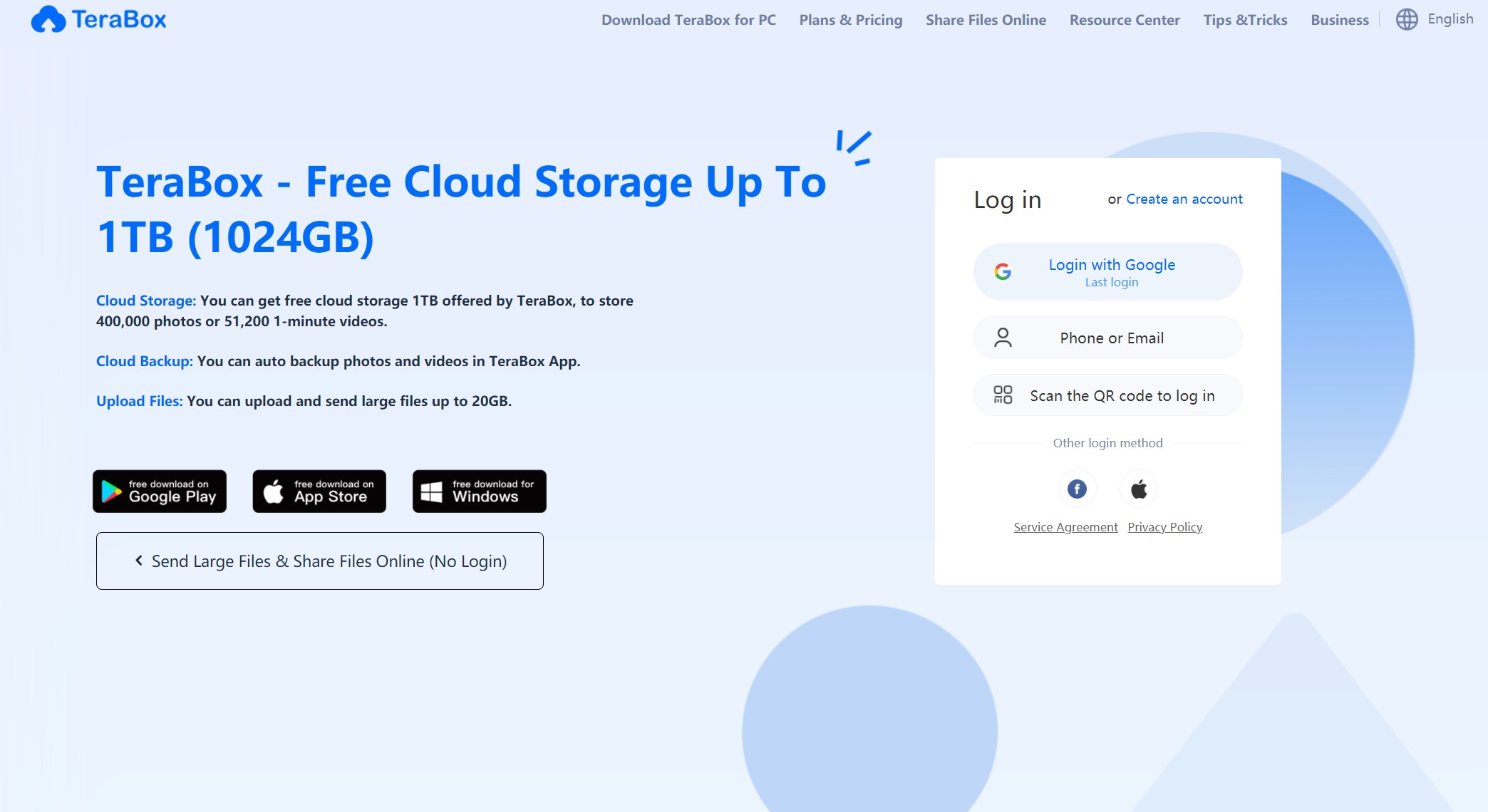 TeraBox is a cloud storage service that you can use to upload documents. While all other software tools have some kind of limitations attached to them, TeraBox is one complete solution for you that has pretty much everything covered. Today, the biggest concern is security, and TeraBox provides by far the best cloud security in the business. Features like Client End Encryption, a private safe option allowing you to upload and save your most private documents, and a time-bound file share link are some of the great features of TeraBox that make the security and safety of your uploaded documents impregnable on the TeraBox Platform.
Similarly, TeraBox offers 1 TB of free cloud storage to its users without spending even a single penny. As a matter of fact, no other competitor service comes even close to this much free cloud storage space.
You can access the same TeraBox account on your Android, iPhone, or Windows PC. This, in effect, enhances your access to uploaded by you on the TeraBox platform. Moreover, TeraBox provides its users with 4.7 MB/sec of upload and download speed, which is simply unbeatable.
2. sync.com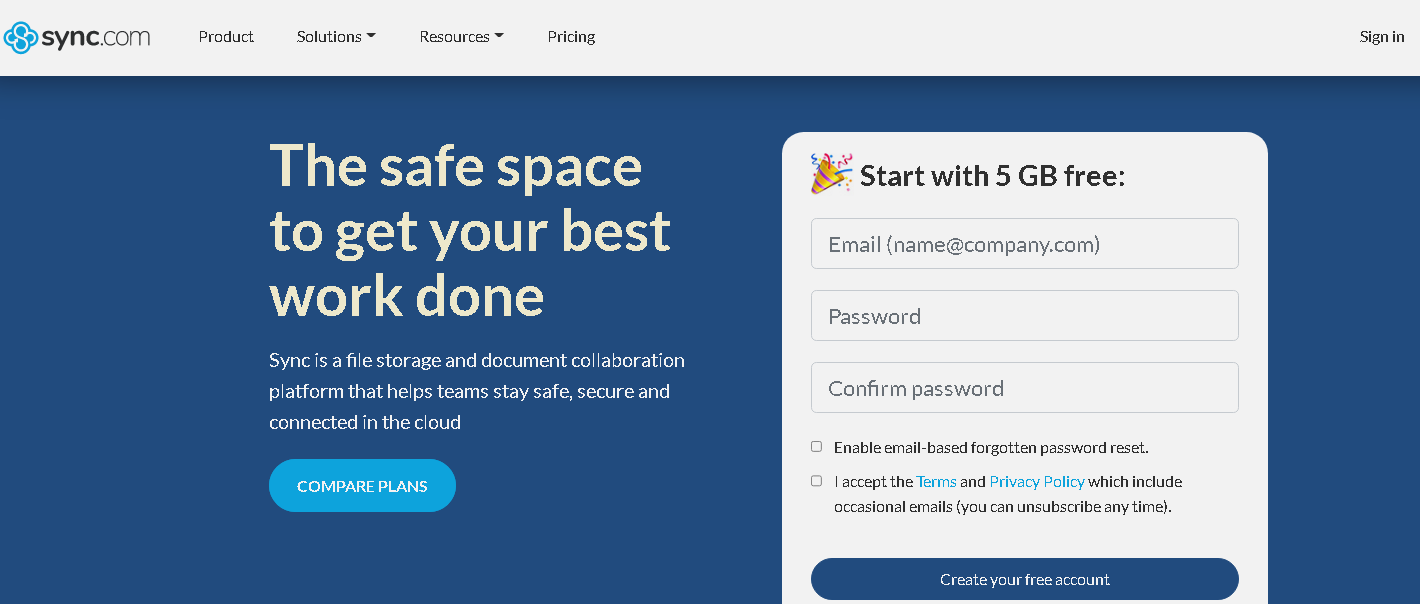 Sync.com is a cloud storage service that offers users the ability to upload documents and files for safekeeping. The service offers several advantages, including the ability to access files from any device with an internet connection, the ability to share files with others, and the security of knowing that files are backed up in case of loss or theft.
However, there are also a few disadvantages to using Sync.com, including the potential for data breaches and the need to pay for storage space.
3. Blomp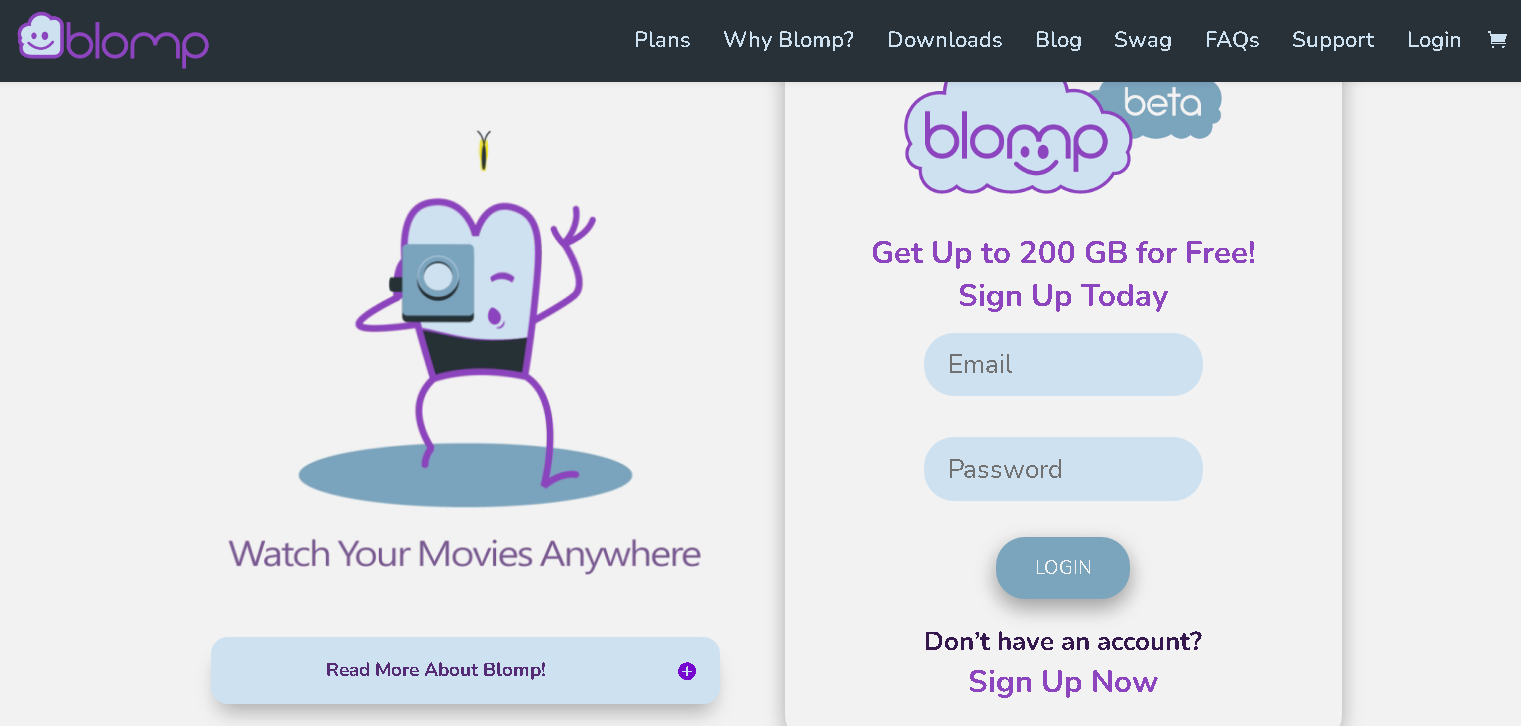 Another cloud storage service that people use to upload documents is Blomp. It is relatively affordable compared to many other cloud storage services. Also, what is likable about this cloud service is that it is easy to use and you can upload multiple file types. Apart from that, the files that you upload on Blomp will be accessible to you from anywhere.
Similarly, security features like password protection and two-factor authentication are also available with this cloud storage service. So you have every reason to feel secure when using Blomp as your cloud service to upload documents of any kind.
However, this software product, just like syn.com, too, has a downside attached to it. The biggest drawback of this software tool is that it has the file size and upload limit restrictions. Also, Blomp has no phone support. On top of that, the fact that Blomp, as a cloud storage service, doesn't have a desktop app as yet, turns out to be a great turn-off factor.
How Can I Upload Document to TeraBox?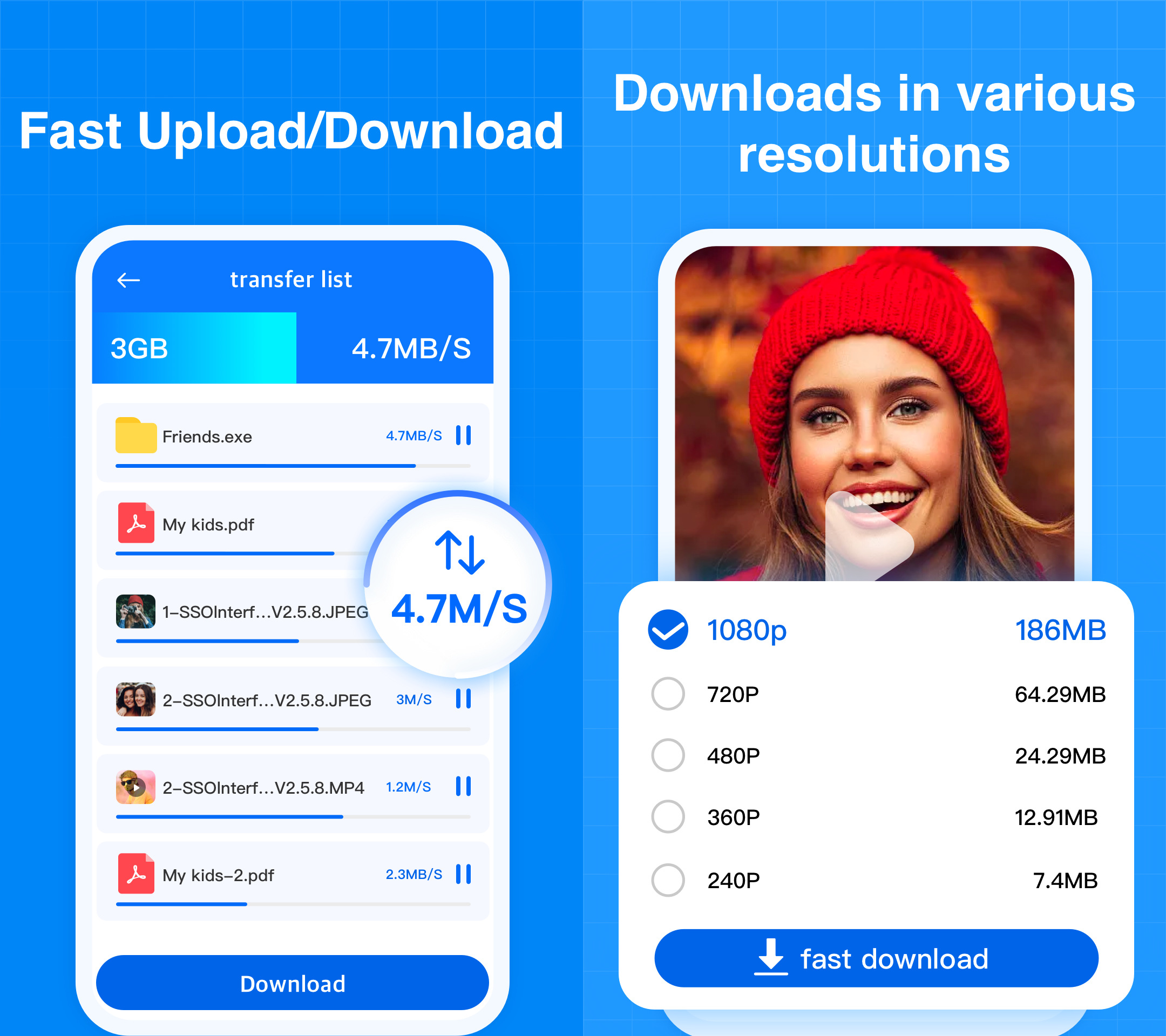 The process of uploading files to TeraBox is extremely easy and fun. The good thing is that you don't need to be tech-savvy. Just a basic understanding and knowledge would suffice.
Below is the complete process that you can use for uploading documents on the TeraBox platform:
Step 1. Go to TeraBox's official website and download the appropriate version of TeraBox.
Step 2. Now, install the TeraBox app on your device and sign up using your email, phone, or Facebook account. On successful free sign-up, you will also get 1 TB of free cloud storage space.
Step 3. On the TeraBox home interface, click 'My Files' and you will see the 'Upload' option at the top of the window.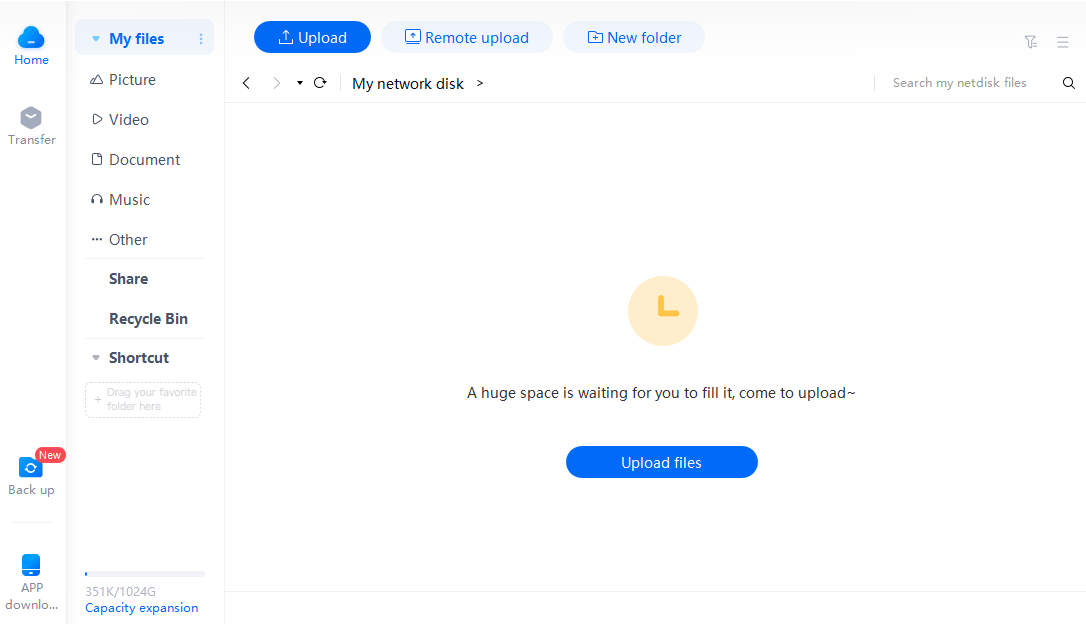 Step 4. Click "Upload" and a new window will pop up. Select files from your device that you want to upload and then click 'Save'. TeraBox will quickly upload your files at a max upload speed of 4.7 MB/sec.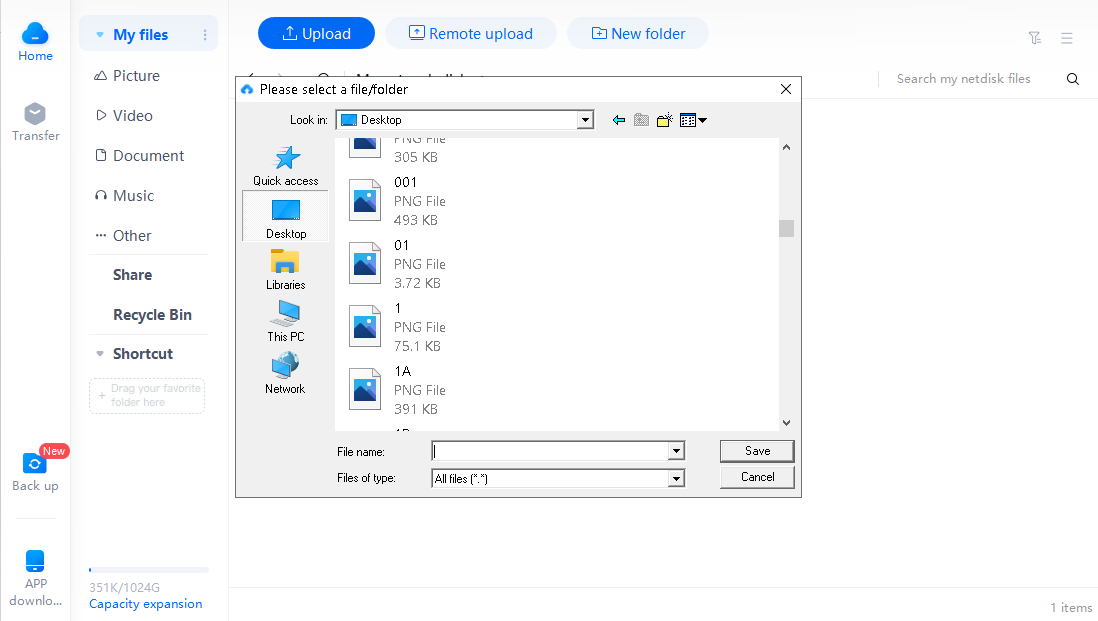 Final Thoughts
How I upload documents is a critical question these days that is on everyone's tongue. While cloud storage is the best way to upload a document, TeraBox is the software tool that's a leader among all the cloud storage services as the best tool for uploading documents. With TeraBox you can do it fast since you will be enjoying a document upload speed of up to 4.7 MB/sec. Also, features like client end encryption and private safe will ensure that your uploaded documents always remain safe from the reach and exploitation of hackers and other unintended people. Hence, download TeraBox for free and start to upload your documents with ease.