"Some users may have noticed that TeraBox remote upload function is not working, why is that?"
TeraBox is a free cloud storage service that allows users to store, share and manage their files online. One of the features that set TeraBox apart from other cloud storage services is its remote upload function, which enables users to upload files to their accounts from a remote location. But recently, TeraBox gets many enquiries from users saying that they couldn't access the remote upload feature and wondered if TeraBox isn't working.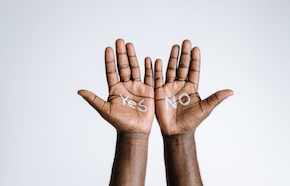 TeraBox service is going well; however, some adjustments need to be made to the remote upload function. In this article, we'll explain why this is the case and offer some alternative solutions for users looking to remote upload.
Is TeraBox Remote Upload Not Working?
Before this, TeraBox remote upload allowed users to save files in TeraBox by adding video links, magnet links or torrents. Now, due to adjustments to our product features, the remote upload function is not currently available on TeraBox. Also, there is no plan to roll out this function again anytime soon.
We are aware of the significance of this functionality to our users and are sincerely sorry for disabling it. However, in order to guarantee that all of our customers are provided with a better and more secure cloud storage service, we must temporarily suspend remote upload. We apologize for any inconvenience this may cause and appreciate your understanding.
Top 3 Alternatives for
TeraBox
Remote Upload
We are aware that remote upload is an important service for many of our users. To assist those who may need it, we have compiled a list of alternative online tools that offer similar features.
ZbigZ
ZbigZ is a popular online torrent client that enables users to download and save torrents directly to the cloud. With ZbigZ, users can remotely upload and download files from various sources, including HTTP and FTP links. The service also offers a free version with limited features and a premium version with additional features.
Features:
High-speed remote downloads with unlimited bandwidth

Supports all types of torrent files and magnet links

Anonymous and safe downloads

Video & Music streaming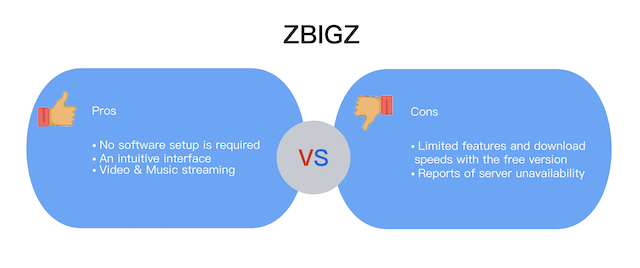 Price:
Free plan: Limited download speeds and ads.

Premium plan: Unlimited download speeds, no ads, and access to all features.

$4.99 for 5 days premium

$9.99 for 1-month premium

$25.99 for 3 months premium

$49.99 for 6 months premium

$99.99 for 1-year premium
Seedr
Seedr is another powerful online platform that enables users to easily download and stream media content from the web. Except for videos, you can also read digital books here, making it a one-stop shop for all your media needs. With its lightning-fast downloads and unlimited file size, you can unlock all the content you want from the web.
Features:
Remote downloads of torrent files

Supports accessing and reading e-books

Internet Download Manager support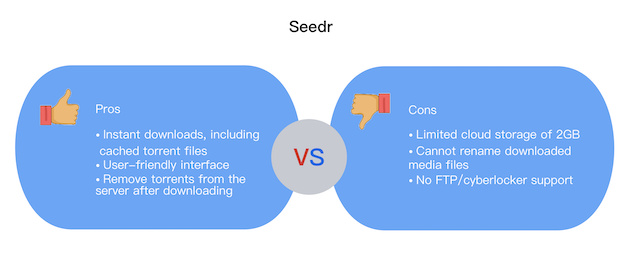 Price:
Basic Premium plan: $6/95/month

Pro Premium plan: $9.95/month

Master premium plan: $19.95/month
SonicBit
SonicBit is a cutting-edge cloud-based torrent client that allows users to download and stream torrents without installing any additional software. It's a flexible solution that lets you access the service from anywhere and upload or download files remotely from any gadget. Fast BitTorrent downloads and streaming are now possible with SonicBit.
Features:
Secure remote downloads and uploads

Unlimited bandwidth limits

Anonymous torrenting with a built-in VPN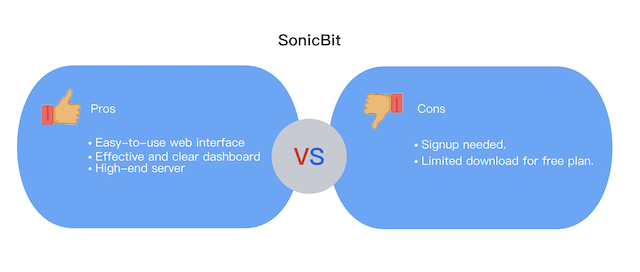 Price:
Premium plan: Starts at $2/15/month

Primary plan: Starts at $2.45/month

Private plan: Starts at $5.20/month
These above tools offer similar functionality to TeraBox's remote upload feature and can be used as alternatives by users who require remote uploading capabilities.
What Could TeraBox Cloud Storage Get for You?
Despite the temporary unavailability of the remote upload function, TeraBox offers many other features that make it an excellent choice for cloud storage.
Stunning Free Cloud Storage
With up to 2000 GB of free space, TeraBox is a great option for cloud storage. In this case, users can easily store large files and even those received from other remote upload services. Compared to other cloud storage solutions, TeraBox's generous offer ensures that users won't run out of space anytime soon.
Easy File Sharing
TeraBox makes it easy to share files with others by generating a unique link that can be shared via email, social media, or messaging apps. Select the files you wish to send, then click the "Generate Link" button; the link will be formed in a few seconds, and you can then send it through any messaging app like Telegram, Facebook, Line, and so on.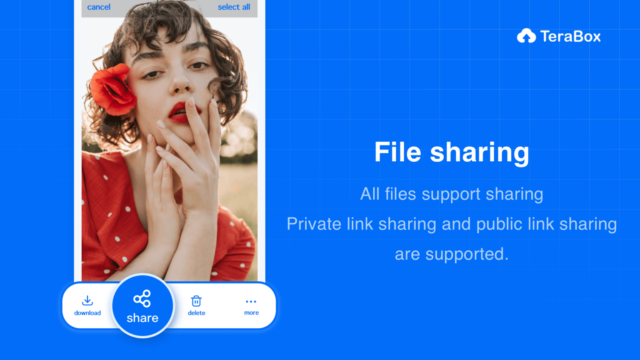 Video Player
TeraBox offers a versatile video player that is compatible with a range of devices, including Windows, Mac, Android, and iPhone. Users can easily access the player on their preferred device and enjoy high-quality video playback. It also supports a wide range of video formats, making it easy to play any video.
Referral Program
TeraBox offers two referral plans for users to earn rewards. The first plan, called the "New Users" plan, allows users to earn cash-back rewards by inviting new users to TeraBox. The second plan, called the "Video Plays" plan, rewards users with cash for the number of times their shared videos are played. Rewards increase with video views. And you can earn more during the TeraBox 3-anniversary campaign; try it now or never!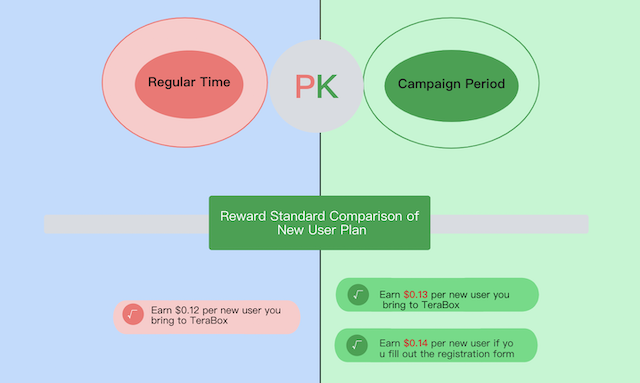 Additionally, TeraBox offers many other features that make it an excellent choice for personal use. We encourage users to try TeraBox and experience its many benefits firsthand.
Final Thoughts
When it comes to remote upload, selecting the right tool, such as ZbigZ, Seedr, or SonicBit, is crucial to meeting your needs. However, if you require a private cloud storage solution for added data security, TeraBox stands out as a top choice. With its reliable and secure storage options, user-friendly interface, and affordable pricing plans, TeraBox is an excellent option for anyone looking to manage your digital content.
So why wait? Download TeraBox APK today and start enjoying the benefits of secure and efficient cloud storage!