Nowadays, safe and cheap cloud storage is a necessity for everyone. One of the most common issues that everyone is bound to encounter is the "memory space full" message. Since you are using your device all day long, it is full of files that you don't want to lose. Therefore, it is very frustrating when your device's memory gets full and you have to delete some of them.
Luckily, various file management platforms provide you with cheap online storage, where you can upload files that you don't want to lose. However, most providers offer you a limited storage space that is often not enough for every file. If you want large cloud storage such as 1 TB, you have to pay a significant amount of money. If only there is enough cloud storage for free!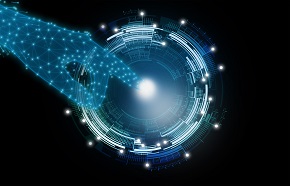 In this article, you are going to discover the cheapest cloud storage that will make your life easier than ever before.
Which is the Cheapest Cloud Storage?
When it comes to cloud service space, you can find many choices. However, not all of them provide cheap online storage that meets your needs. For this reason, the search can become quite daunting. Here is a list of the cheapest cloud storage that you can use to upload your files and free the memory space of your device.
Cloud Storage
Free Plan
Premium Plan
TeraBox
1024 GB
2 TB for $3.90/month or

2 TB for $2.99/month with automatic renewal

DropBox
2 GB
2 TB for $9.99/month

2 TB for $16.99/month (Family Plan)

Google Drive
15 GB
Starting at 100 GB for $1.99/month
iDrive
10 GB
5 TB for $79.50/year for personal use
NordLocker
3 GB
2 TB for 7.99/month
#1 TeraBox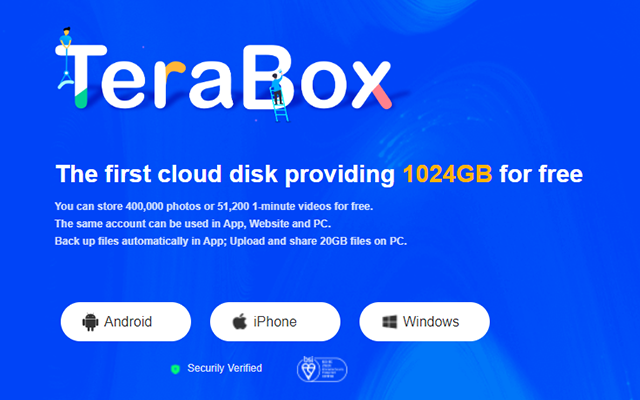 Pros
·            Supports all file formats

·            Remote upload feature

·            Offers an encrypted safe space

·            Automatic photo upload feature

·            Free 1 TB of cloud storage
The cheapest cloud storage in the market, and also the best one, is undoubtedly TeraBox. This amazing tool brings you everything you need to secure your files in the cloud by providing the biggest free storage space.
TeraBox provides 1 TB of free cloud storage to every user that signs up. And if you happen to need more, you can easily get TeraBox premium for just $2.99 per month. Along with the enlarged storage space, you also get a range of cool features, such as large file transfer and automatic video backup.
#2Dropbox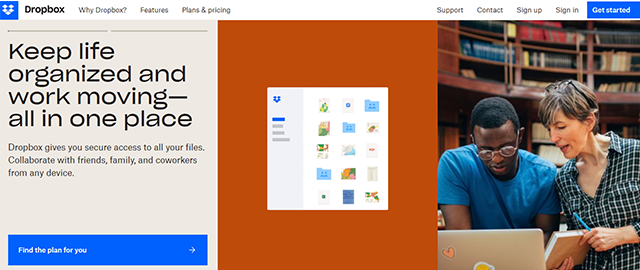 Pros
·            Supports all sorts of files

·            Automatic photo upload feature

·            Helpful customer support

Cons
·            Very limited free space

·            Not affordable premium plans
Dropbox is one of the most well-established file management tools in the market since it has been around for a long time. This means that the developers know what users need from an app like this and they make sure to implement it.
However, Dropbox offers only 2 GB for free, which is the lowest on this list. If you happen to need more, you may choose to upgrade to an individual paid plan, but it is a bit expensive. A relatively cheaper option is the Family Plan, where 6 members enjoy 2 TB of space in total. It evens out the costs, and gives you enough storage capacity in most cases.
#3 Google Drive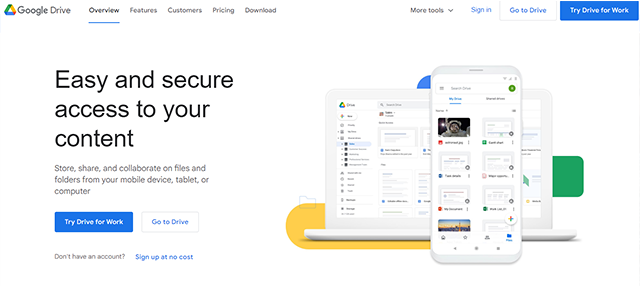 Pros
·            Comes with various applications

·            You can upload any type of file

·            Some apps have implemented AI

Cons
·            Limited free space

·            Storage upgrades are expensive
Google Drive is a tool most Android users are familiar with as it is a native app on their phones. It is a part of a suite that includes many productivity applications like Google Docs, making it perfect for collaboration.
Google Drive gives you 15 GB of free storage space, which outranks many competitors in this respect. It offers differentiated plans, including 100 GB, 200 GB, and 1 TB, so you can choose the most suitable one. These premium plans start at $1.99/month, so in this sense, Google Drive is one of the cheap cloud storage.
#4 iDrive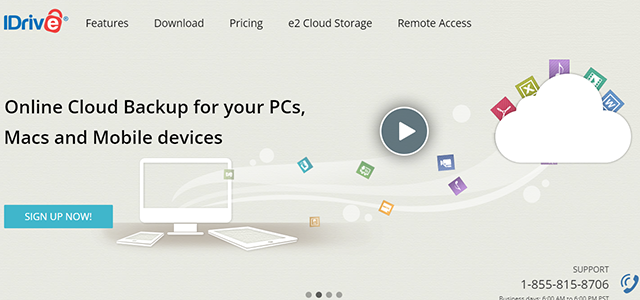 Pros
·            Every account gets unlimited devices

·            Bulk upload feature

·            Outstanding customer support

Cons
·            Very limited free space

·            Not affordable business plans

·            Not great for file sharing
Another cheap online storage tool that you can use is iDrive. This app offers you 10 GB for free, which is enough to store your most important files. Individual upgrades are a bit expensive, which is $79.50/year for 5 TB. But considering the duration and the storage capacity, it also qualifies as cheap cloud storage.
In the meanwhile, TeraBox also offers a yearly plan for 2 TB, which costs you as little as $2.99 per month. On average, it is a cheaper option than IDrive.
#5 NordLocker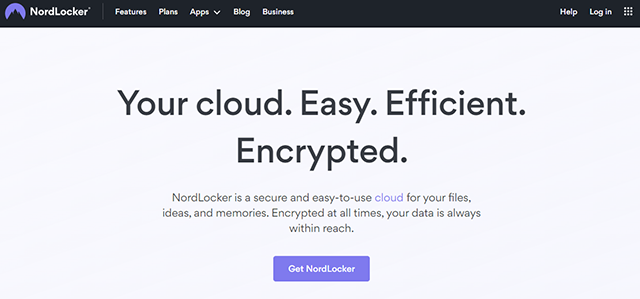 Pros
·            Enhanced security

·            Intuitive interface

·            Easy file sharing

Cons
·            Only available for Windows and Mac

·            Very limited free space
NordLocker is a file management tool that is perfect for users that worry about the security of their files. The platform is very easy-to-use, as you only need to drag and drop the files you need to add.
The only drawback is that you get just 3 GB of free cloud storage, which will not fit all of your data. Instead, you will have to upgrade to the 2 TB plan at $7.99 per month. Though its price is not as low as the previous ones, it is still a cheap cloud storage service that you should check out.
How can I Get Free 1 Terabyte Storage?
By comparing various options, we can see clearly that TeraBox is the best and cheapest cloud storage platform. Not only does it provide free 1TB cloud storage but it is also a trustworthy app that takes cybersecurity seriously. If you choose TeraBox for your files, you can rest assured that they will remain protected at all costs.
Moreover, TeraBox brings you numerous features to make your daily life as easy as possible. The storage on the cloud is ideal for accessing your files from anywhere in the world and from any device. Furthermore, you have numerous sharing options with which you can send your files to your friends in no time. The high security and amazing features make TeraBox the perfect cheap cloud storage for you.
Final Thoughts
Finding a file management platform to save your data shouldn't be expensive. Every app in the market offers limited cloud storage for free, but TeraBox is the one that believes every user should enjoy cheap cloud storage. It offers 1 TB of cloud storage completely for free. Download TeraBox free on all your devices to make sure that you never lose a file.