If you are looking for the best platform for backing up your precious photos, keep reading to find out what is the best photo cloud storage app.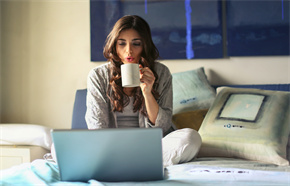 When choosing a cloud storage platform for saving and backing up photos, it is always best to consider the size of your photos library to help you decide how much cloud storage space you need. Most cloud storage platforms give their users free storage that they use to get started backing up photos and other small files.
However, most platforms usually give around 5 to 15GB of free cloud storage, which is usually not enough for people who have large photo libraries. New smartphones like the iPhone 13 Pro and Samsung Galaxy s22 ultra can now take RAW images that take up to 30MB. Backing up 100 raw images requires over 3GB of space, which increases the photo storage space requirements for these kinds of users. In this article, we will discuss the best photo cloud storage option for you.
What is the best way to store 100GB of photos?
If you have thousands of photos that you want to store online, you will need a cloud storage platform that offers you enough photo storage space for the least possible price. The good news is that TeraBox – one of the most reliable cloud storage platforms offers its users up to 1TB of free cloud storage that they can use to back up large files, including photos and videos.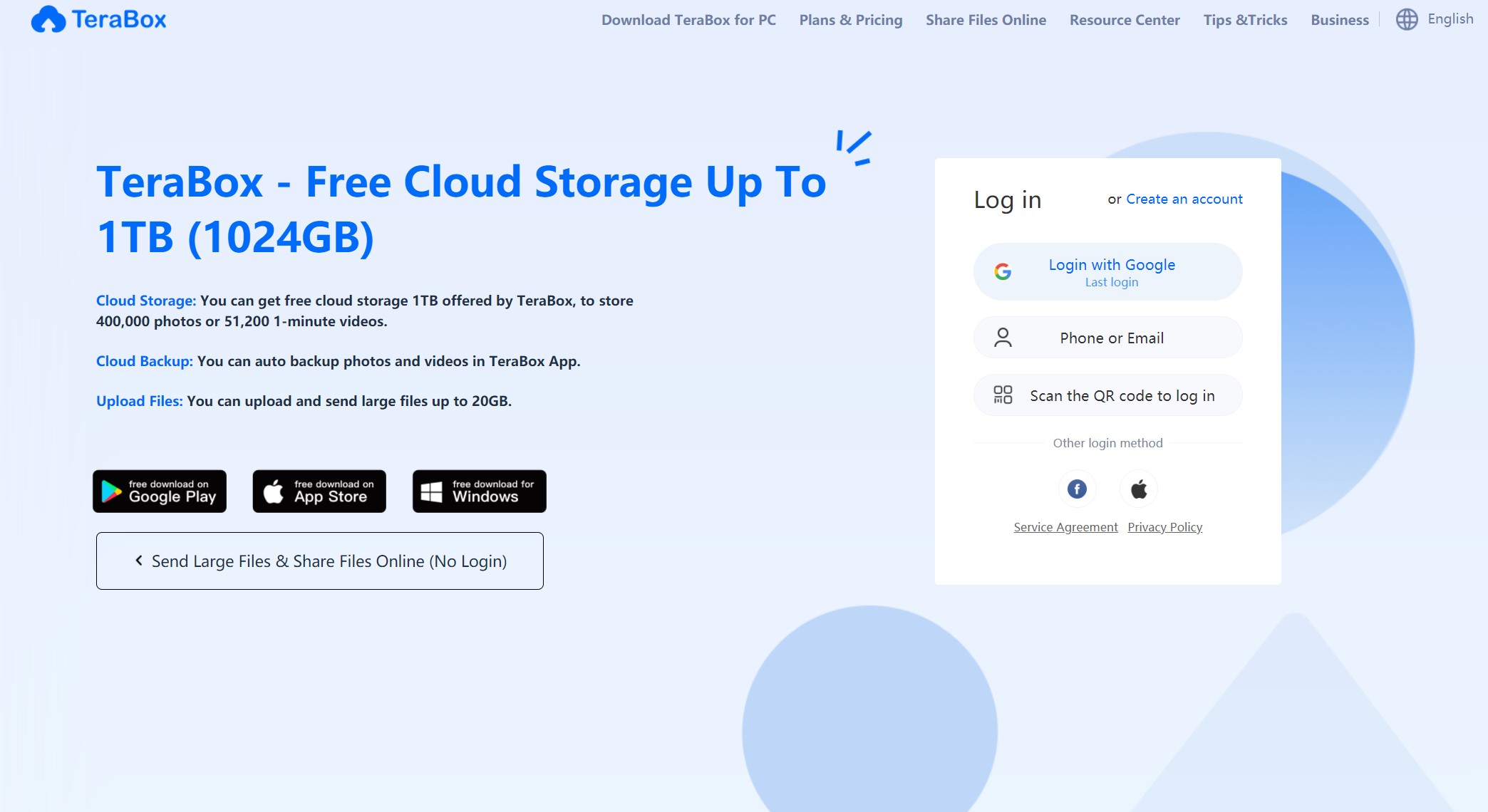 For those with photos that take up over 100GB of storage, TeraBox is by far the best storage option for backing up such photos. With 1TB you can store over 400,000 photos without having to worry about space limitations. TeraBox also has the 2TB option at $2.99/month which you may opt for if you need more storage space.
Other platforms will charge between $1 and $3 for 100GB of cloud storage. Besides the massive free storage, there are a couple of other crucial features that make TeraBox one of the best cloud storage platforms for saving photos. Some of these features include an offline download option, an online video player, automatic photo classification, and automatic photo and video backup.
Which photo storage is best?
TeraBox is the top-rated cloud storage app on all the popular app platforms, including the Apple App Store and Google Play Store. People love the unconditional free 1TB of cloud storage that TeraBox offers to all users. For this reason alone, most reviewers think TeraBox is the best photo cloud storage platform for both iOS and Android devices.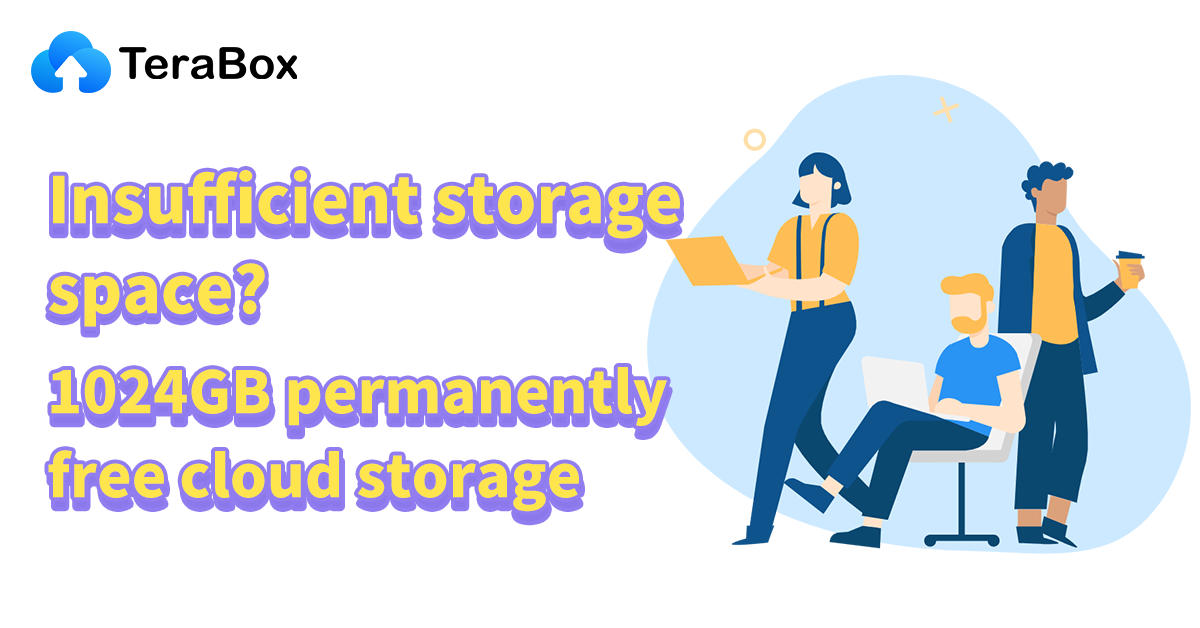 If you are searching for the best cloud photo storage platform to back up your photos, TeraBox should be among the options on your list. The TeraBox app is available for Windows, iOS, and Android. Linux and macOS users can access the web application using their browser. For the best experience, we recommend using reliable browsers such as Google Chrome, Firefox, Edge, and Safari.
TeraBox gives users the option to automatically back up photos and videos without having to do it manually. This makes the experience of backing up your favorite memories very seamless.
Let's share some of the user reviews on the Apple App Store and Google Play Store to show you why TeraBox is one of the best cloud storage apps on these platforms.
Google Play Store – 4.6 stars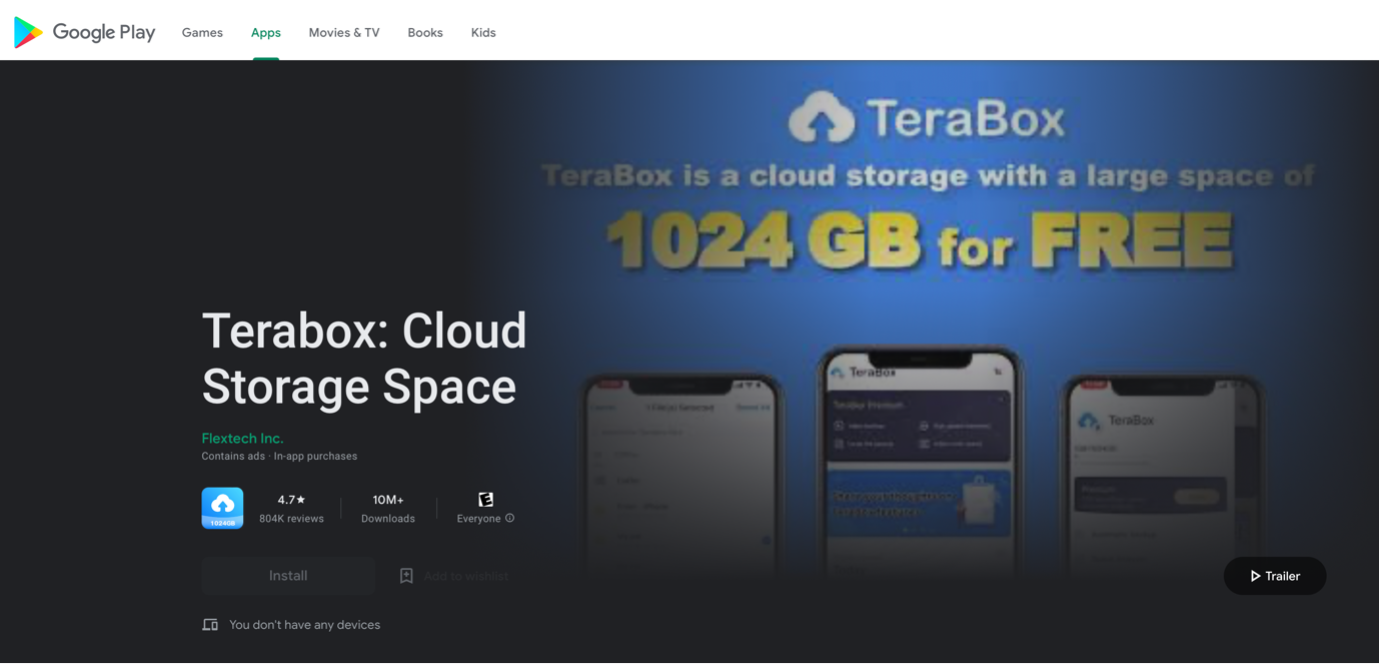 TeraBox has over 10 million downloads and 814,000 reviews on the Google Play Store. Out of these reviews, it has an average of 4.6/5 stars – a rating that any app developer for this platform would dream of having. Here are some sample reviews to give you a clear picture of what people say about TeraBox.
Dulina Herath – 5 stars
"Been using it for like 2 years now and I've had no issues so far. It could use a "sort by" option but it's not a huge issue for me. The 1 TB of cloud space is not clickbait or anything; you actually get 1 TB. Upload and download speeds are pretty fast too; you can upload like 100 music files for example in just a few minutes."
Patricia Nicole Sumaylo – 5 stars
"The app is great. Easy to use and navigate. I have not encountered delays in uploading files, not like google drive I have bad experience with it lately. This offers large storage for free. The one thing I love about this app is it has the option for us to delete our account and data we uploaded from their server permanently."
Apple App Store – 4.8 stars

TeraBox is among the top 100 most downloaded and reviewed productivity apps on the Apple App Store. It has over 4300 reviews and an average rating of 4.8/5 stars, making it the top-rated cloud storage app on the platform. Most of the popular cloud storage platforms have an average rating of 4.6 stars or less. Let's take a look at some sample reviews to give you more context about what users think of TeraBox
ACStephens06 – 5 stars
"Oh my god, this is a really, really great app. I can't even believe something this good exists for free. The storage space is phenomenal (1024 GB) without any charge. As a photographer, all the pictures take a toll on the storage of any device I own. This app helps me keep all my precious memories safe and accessible all in one place with just an email and keeps my devices from exploding from storage capacity overload. Everything I could ask for from a free app!"
WF_560 – 5 stars
"It is amazing that you get 1TB for free but some things could be added. The option to make all files offline would be amazing instead of going into each folder and making them offline one by one. Another is the option to organize folders and move some ahead of and below others."
Final thoughts
TeraBox is one of the most reliable cloud storage apps for backing up photos and videos. Its massive 1TB of free cloud storage is more than enough for storing thousands of high-resolution photos. It also has fast upload and download speeds, which is another added advantage for people who intend to back up thousands of photos at a go.
Install TeraBox now to enjoy this unprecedented free cloud storage and fast file transfer speeds.