Have you ever wanted to send a large file from your phone to your laptop? Or maybe you just wanted to send it to someone else? Well, it is time to stop worrying because you have just found the solution.
Why Do We Want to Send a Large File Free?
Most probably, you just finished recording a video and now your friend wants it. But the video is longer than the usual ten second clip and the file size is several gigabytes. Maybe you were recording a birthday party, perhaps just a fight that happened on the road, or maybe you want to send something else entirely instead of a video.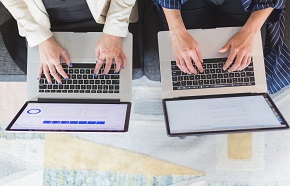 Regardless of what it is that you are sending, you soon realize that transferring large files from one device to another is not a simple task. Thankfully, you have come to the right place, and we have done some research to find the best ways possible to send large files from one device to another.
4 Ways to Send a Large File Free
Keep in mind that there is a lot of difference between sending small files and large files. You can send small files to another person through WhatsApp without any headaches, but these third-party applications have a limit on the file size. Meaning that if you want to send large files then you must be a little bit innovative with your thinking.
1. Transfer files using a USB cable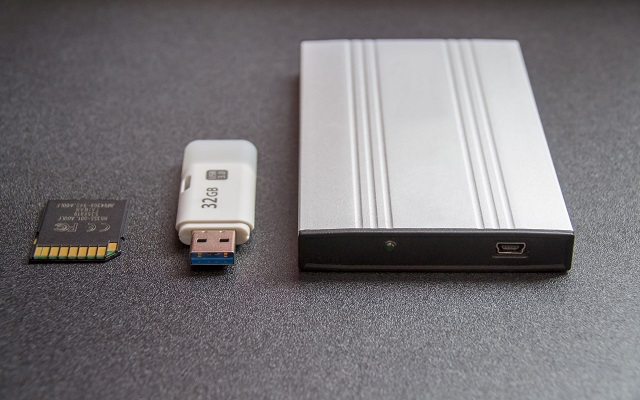 This is where you connect your device to another through a USB cable, depending on your device you might have to use a third device too. For example, you may need to first transfer a file to your computer and then move it to another mobile phone.
Pros:
There is no limit to the file size that you can transfer.
Transfer speed does not depend on your Internet connection.
Cons:
You need to buy a USB cable first.
You might also need a third device, most commonly a computer or a laptop.
2. Email the file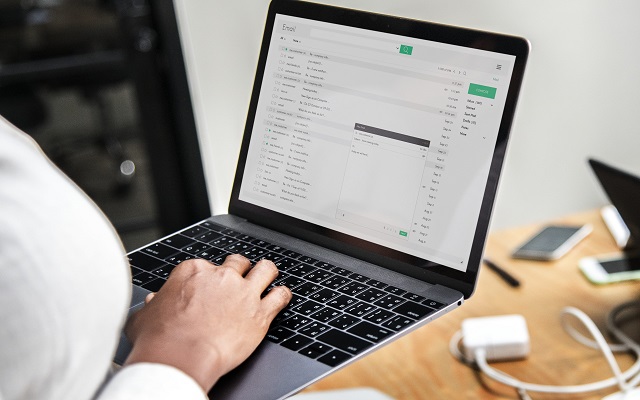 While it is possible to email files to another person, keep in mind that there is a size limit on most emails. You will not be able to send exceptionally large files through this method.
Pros:
Almost everyone has an email address.
Cons:
Most email service providers do not let you send large attachments.
Both you and the other person needs to have enough storage space available in their email inbox.
3. Wi-Fi File Transfer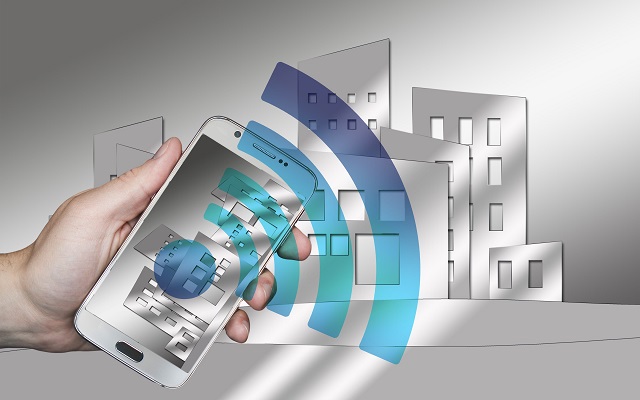 Some Android devices directly support Wi-Fi transfer. Others allow you to install an application that will let you transfer files over the Wi-Fi. But keep in mind that these applications are not as trustworthy as Android's own solution. So, if your phone does not support Wi-Fi transfer by default, you should move on.
Pros:
The built in Wi-Fi transfer system is secure to use.
There is no limit to the file size that you can transfer.
Cons:
Not all devices support Wi-Fi transfer.
You must wait for the file to transfer again if you want to send it to another person.
4. Using cloud storage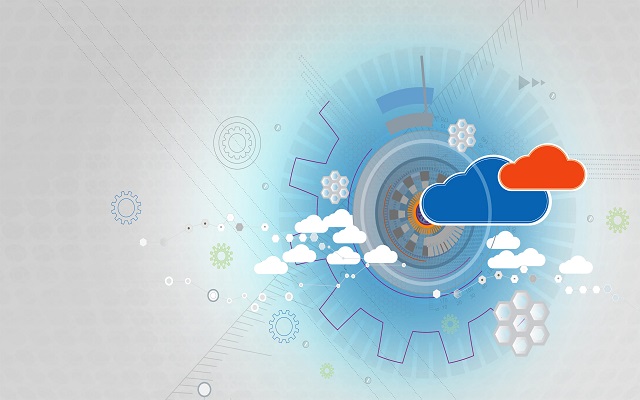 This is the most innovative solution to transfer large files from one device to another. You can use a cloud service as an intermediate which sits in the middle. You can first send the file to the cloud service and then download it again on the other device.
Pros:
You can send a download link to the people you want to share the file with.
Your file stays safely in the cloud even after the other person downloads it.
There is no need to upload the file again if you want to share it with another person.
Cons:
Limited by the space provided to you by the cloud storage service.
Limited by the speed of your Internet connection.
But what if there was a cloud service that lets you have a lot of storage space completely free of charge? TeraBox- free cloud is exactly that.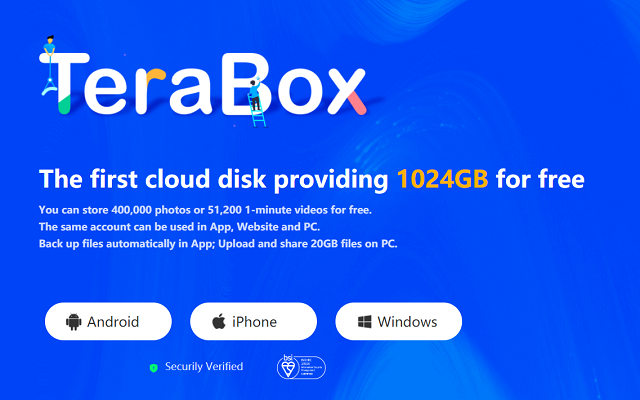 What Is the Best Free Solution to Send a Large File?
TeraBox provides you with up to 1 TB of storage completely free of charge, meaning that you can send large files from one device to another without any worries about running out of storage space. Send files free without the need to sign up for any premium service.
Expiring Links
You can also choose to create an expiring link instead of a permanent one. Doing so will make the link expire after the selected time has passed. Meaning no one else will be able to download the file using the link you share after it expires.
Private Links
by creating a private link, TeraBox will create an extraction code that you will need to send to your friend. Without this code they will not be able to download the file in question. This is an added level of security that most cloud services do not provide.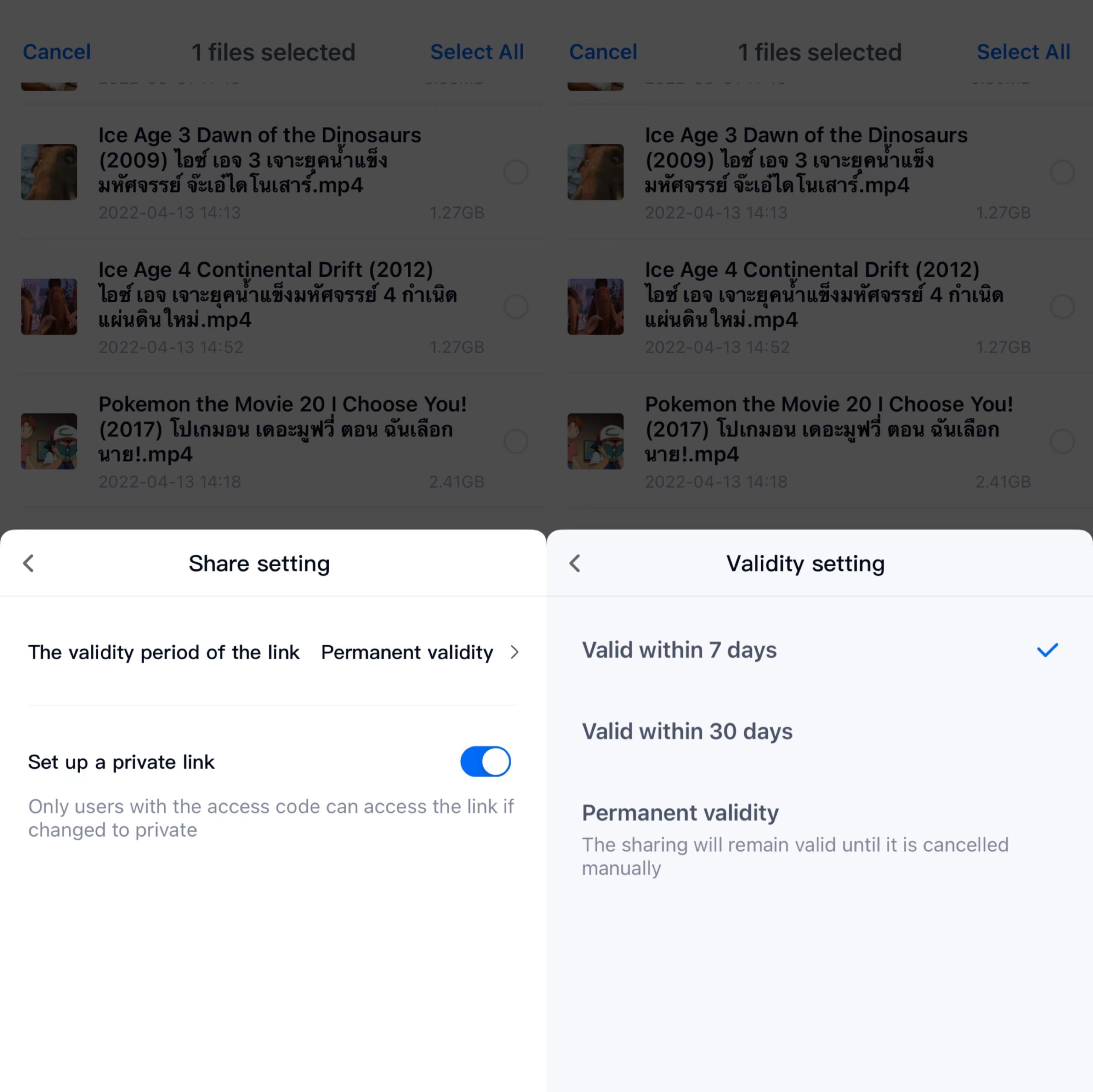 How to send a large file with TeraBox?
It only takes a few steps for you to send a large file to someone else, or to another one of your devices with TeraBox.
You can go to the TeraBox official website, download the app that suits your version, and register an account at the same time.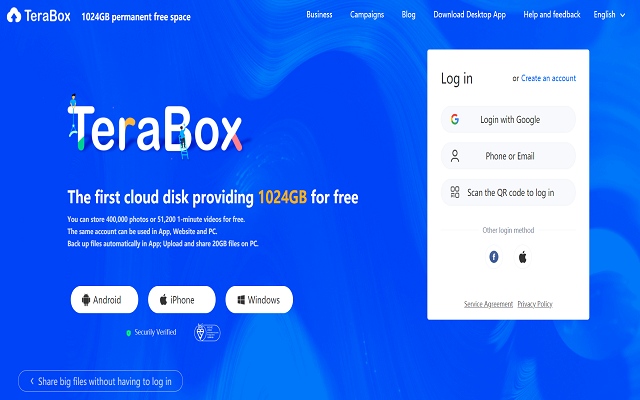 After installing the app, log into it and click on the "+" icon.
Follow the instructions in the app and upload the file.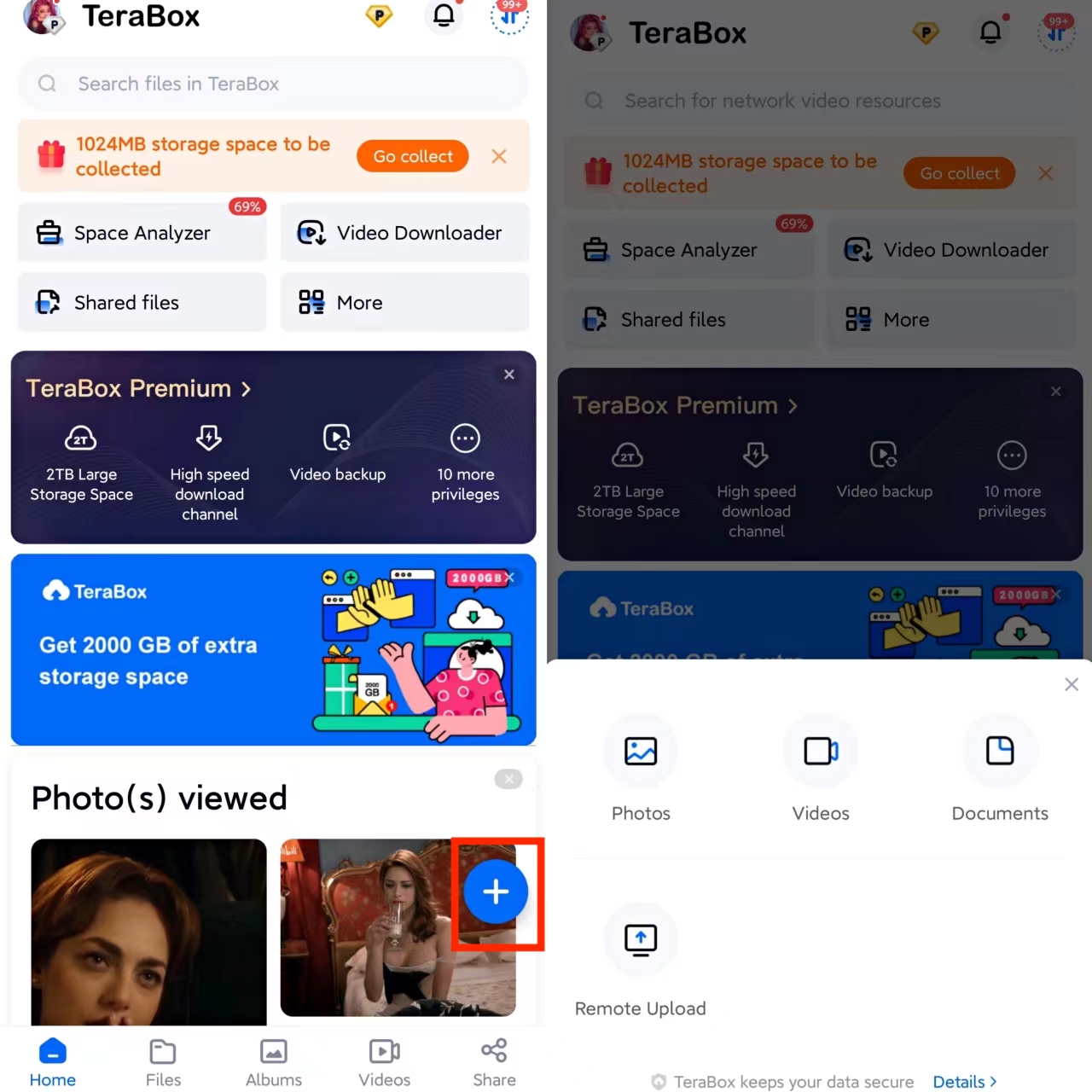 After the file finishes uploading, go to your files list and select it.
Click on the share button and click copy link.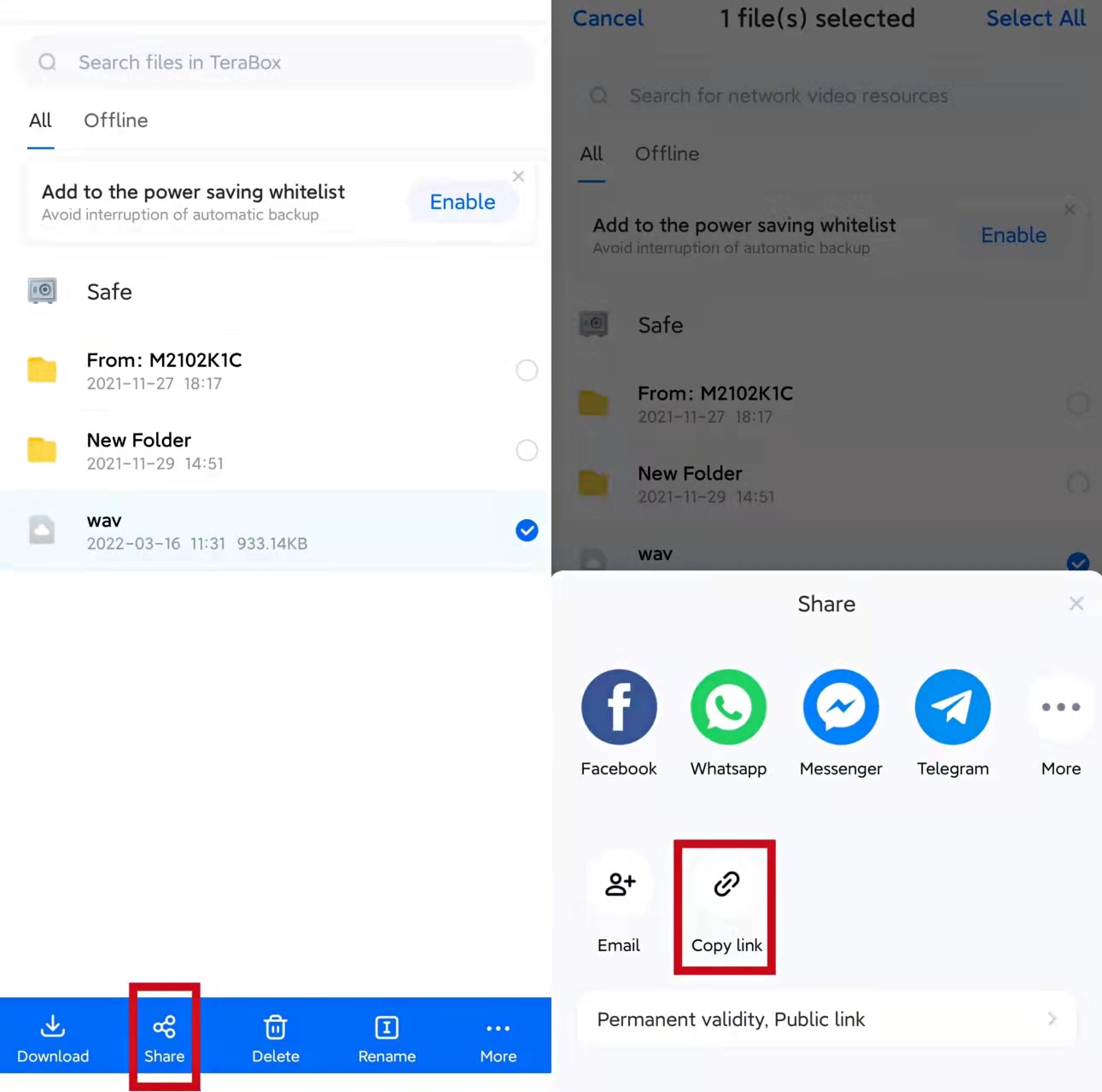 Final Thoughts
I sincerely hope that you've found the best way to send large files for free now. If you still have doubts about the data security of cloud service, then TeraBox is the ultimate secure free cloud to transfer files. Not only is it free to use, but the free tier is also far superior to all the other cloud services out there in the whole industry. Sign up for the best cloud service solution right now and send your large files without any worries!