Whether it is personal life or a digital one, free space is what everyone looks up to. When the "not enough storage space" message pops up, it naturally boggles our mind.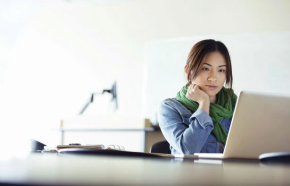 Numerous methods have been discussed on how to clear phone data to free up storage, but the most powerful of them all has to be online storage backup. Today, let's how to solve the storage insufficiency problem once and for all with cloud storage.
What Happens When There's Not Enough Storage Space?
Both Android and iPhone users must have experienced the insufficient storage error, which can happen for a variety of reasons, but it is not always easy to do away with it.
You would agree that there are many situations in our day-to-day life when the need for enough storage space, ease of sharing files, security of data, and the requirement of cost-efficient backup tools arises. Here are some prevalent scenarios through which you can highly relate:
It is simply petrifying to discover that your external hard drive has suddenly stopped responding. You may have stored your important work-related files and personal data on it, but when a hard drive gets corrupted or damaged, there is no easy way that you can access your data. Ultimately, you may need to suffer data loss due to the inefficiency of the questioned device.
Whether you've purchased a new mobile phone or still using an old one for half a decade now, insufficient storage space is always a challenge. As soon as you erase some unnecessary data from your mobile, you might receive another notification again asking you to clean up the storage space. In such a case, you just cannot imagine downloading heavy games or movies from the internet.
When it is about sharing multiple images, videos, documents, music files, and other types of data with your family or colleagues, you might feel restricted by some applications or other storage devices. Simply because it is not easy to transmit large files without paying a cost for it.
Additionally, due to an increase in cyber-attacks, virus infection, malware issues in computers and mobile phones, the privacy and security of your important files and data are always at risk. It is hard to find a secure platform where you can conveniently store your files or have their backup. A lot of time, accidental deletion or unintentional formatting of files can result in huge economic data loss.
How to Address Insufficient Storage?
Thanks to the leading cloud storage service – TeraBox that now incapability of managing free storage space, downloading and uploading large files for sharing good stuff, is not a reason anymore to stop your entertainment and look for anything else. Yes! You read that absolutely right.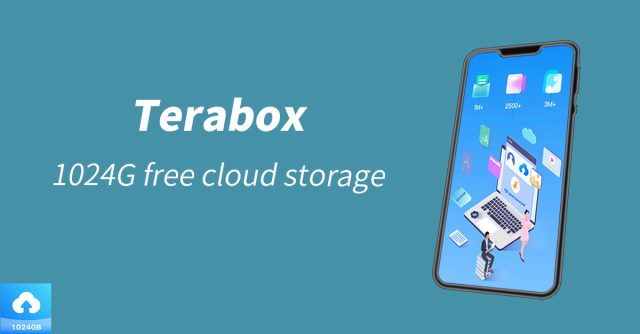 TeraBox is a classic cloud application that you can use to protect and access the files and data of all your devices, such as smartphones, tablets, or PC. The impeccable features of this cloud storage service are enough to baffle you in all the possible ways.
You can consider TeraBox as your savior when it comes to managing files and data digitally. It comes with different exciting features and functions that can streamline all your day-to-day issues mentioned just above. Let's see how:
No Data Loss
Since it is a cloud storage application, there stands no chance of your photos, videos, audios, documents, and other data getting corrupted or damaged. In addition to that, you can link your TeraBox cloud storage with your Google, Facebook, or Apple ID account to save your files directly from the linked devices.
No Data Storage Issues
TeraBox offers a storage space of 1024 GB, i.e., 1 TB of free storage space. You won't get this much storage space for free by any other similar product available on the internet. Hence, regardless of the storage space available in your smartphone, PC, or tablet, you will be able to store 500 2GB HD movies, games, and thousands of photos, music files, documents, and other multimedia files without facing any hassle. With that, you won't have to worry that there's not enough storage space to save your data.
Easy Transmission of Files
Sharing large files with others is one of the common problems that you might face. But not anymore. TeraBox supports free large file transfer. If you want to share a large file or folder from your smartphone or computer, then you can easily do it via the homepage of this cloud storage service. If you opt for free to use, then you can share files of up to 4GB for free whereas, users of the premium are allowed file transfers of up to 20 GB. Isn't this just amazing?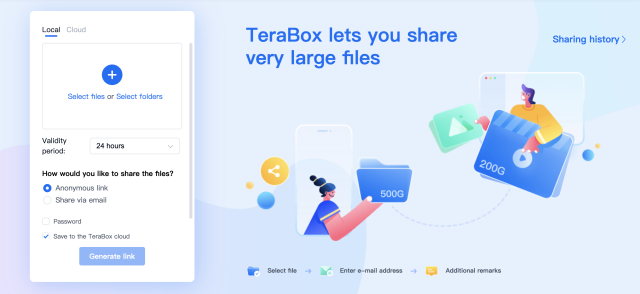 High Privacy and Security
TeraBox takes cloud data security as first priority. To enhance the privacy of your precious files and data, you can easily set a password lock and a two-step verification security feature. Hence, nobody would be able to log in to your cloud storage account without having the right credentials.
Ease Of Managing Data
TeraBox allows you to manage your free storage space in the way you want. It means you can create multiple folders to save segregate your files and documents. Once done, you can simply search them by name or any given keyword. Furthermore, you can safely create multiple backup files of documents, videos, photos, etc., of all the linked devices.
Remote Upload
Whether you have to download anything from a magnet, HTTP, or HTTPS link, you can complete the download task without facing any difficulty. You just have to open the homepage of TeraBox and tap on the Remote Upload option to create a download link.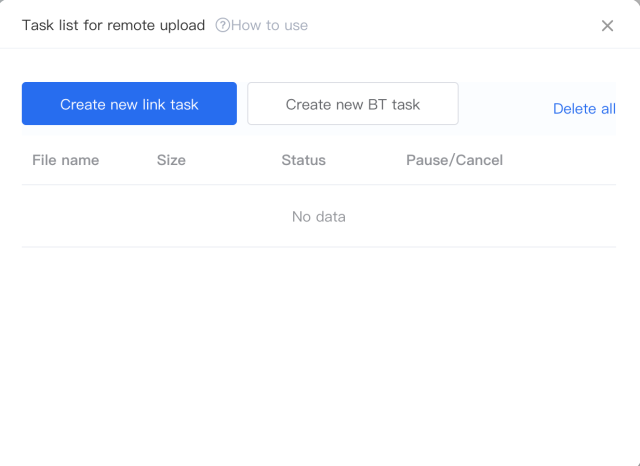 Super Affordable
Users of TeraBox enjoy 1T of space for free. If you need more storage space, you can become premium, and then Premium is cheaper. One of the unique features of the TeraBox cloud storage service is its price. With a storage cost of around $3 per month, you can enjoy all the benefits of premium plans, whereas other network drives are charging as high as $9.99 per month for fewer features and functions. Hence, there is no other storage facility available on the internet that claims to give to same features as TeraBox.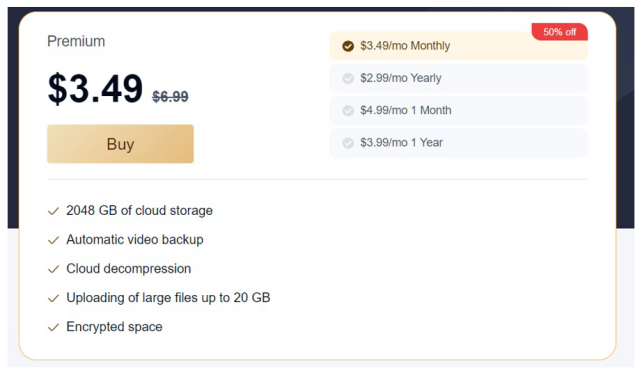 Thinking What Should Be Your Next Step?
Not enough storage space? Not a problem. TeraBox makes having unlimited and free storage space no longer a dream anymore! Go ahead and download TeraBox free to get rid of the storage insufficiency problem, and enjoy all the excellent features of this perfect cloud storage application.