If you are like most iPhone users, you probably have wondered what is Other in iPhone storage. And if you don't know what it is, you're not alone. This mysterious storage area can take up a lot of space, especially if you're not sure what to do with it.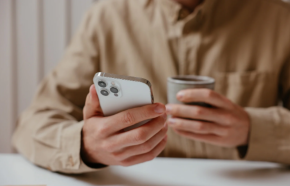 In this article, we are going to take a look at the mysterious "Other" and things you can do to clear up some of that pesky storage space on your phone such as the use of online storage backup.
What is Other in iPhone Storage?
When you check your iPhone's storage usage, you may notice that a sizable chunk of space is being taken up by "Other" making iPhone users wonder what is other in iPhone storage. "Other" is a catch-all category for iPhone storage that doesn't fit into one of the other more specific categories. It refers to the data that is not categorized under any of the specific headings such as Apps, Photos, Videos, etc. This includes system files and temporary files generated by apps. It also includes app-specific files that are not created by the user, such as caches and log files.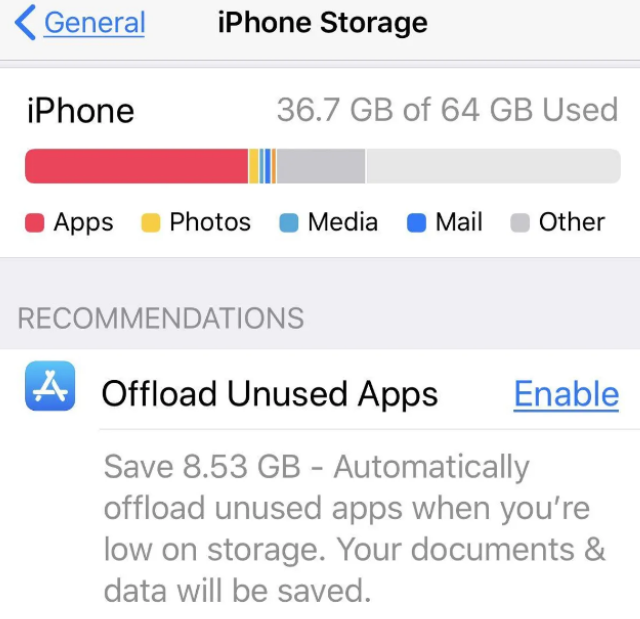 Other data can take up a significant amount of space on your iPhone, especially if you have a lot of apps installed. In general, streaming a lot of video and music is a major contributor to the growth of the "Other" storage category.  Typically, "Other" data takes up between 5 and 20 gigabytes, but if it goes beyond 20 gigabytes, you'll need to delete some of the app data in order to free up more space on your iPhone.
How to Get Rid of Other in iPhone Storage?
Knowing what is Other in iPhone storage, you can now take targeted measures to get rid of some Other data. Here are three of the best ways to free up iPhone storage.
Delete Unwanted Apps and Caches Manually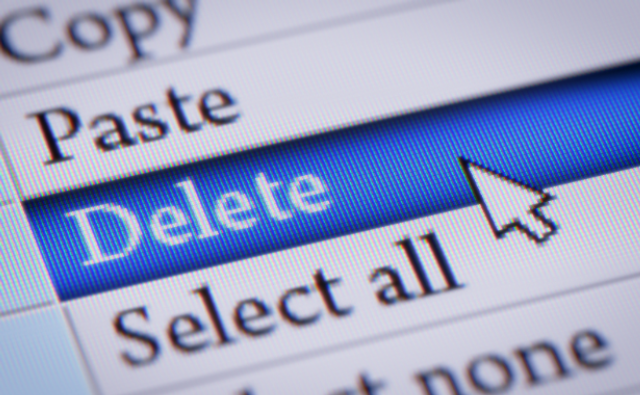 One way is to go to the "Settings" app and tap on "General." Tap "iPhone Storage" and then scroll down to the "Other" category. You can then tap on individual items to delete them from your device.
Similarly, you can manually go to the settings of the browsers and apps you are using and clear the caches and data for each app separately. This will free up space on iPhone and erase some of the "Other" data.
Backup and Reset iPhone with iTunes
If you want to get rid of Other in iPhone storage, you can back up and reset your device with iTunes. This will erase all the content and settings on your device, including Other, and restore it to its factory default state.
However, since we know what is Other in iPhone storage, which includes a lot, deleting the whole memory will do far more than it actually requires, and run the risk of accidentally deleting important files.
But if you want to know anyway, these are the steps to do it:
1. Connect your iPhone to your computer using a USB cable and launch iTunes. Provide the passcode when asked to proceed further.
2. Click on the device icon in the upper left corner of the iTunes window and then click on the Summary tab in the left sidebar.
3. Click on the Back Up Now button under the Backup section.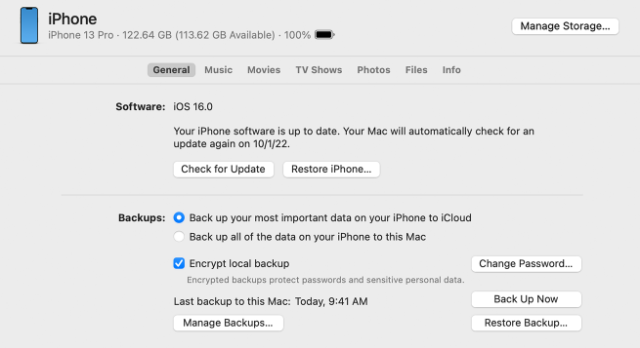 Use Cloud Storage to Backup and Restore iPhone
Regardless of what is Other in iPhone storage, one of the most effective ways to free up iPhone storage is to use a reliable third-party data backup and recovery app. It not only helps you get rid of Other in iPhone storage, but also provides an off-site backup for your device. This means that even if you lose your iPhone, you will still be able to retrieve your data from the cloud. In addition, such an app is also very convenient because you can access it from any computer or device that has an internet connection.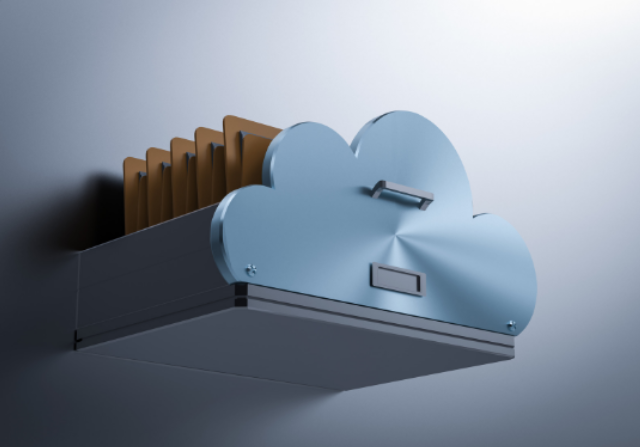 There are many different types of cloud storage providers, with each of these services having its own set of features and pricing plans. However, they all offer a basic level of storage for free.
Generally, paid services usually offer more features and larger storage capacities. They also tend to have better security measures in place to protect your data.
When it comes to choosing a cloud storage provider, it is important to select one that offers a good mix of features and pricing. In addition, you should also make sure that the provider has a good reputation. You can check out online reviews to see what other users have to say about a particular service.
Free Up Space on iPhone with TeraBox
To free up space on iPhone, TeraBox is by far the best option. TeraBox is a cloud storage software that allows you to seamlessly back up your photos, videos, music, documents, and other data on the cloud. Also, it proves to be an efficient recovery tool. Anyone can recover their backed-up files within a matter of seconds from anywhere.
TeraBox cloud storage software provides its users with 1TB (1024 GB) of free cloud storage space, which is by far the greatest storage space gifted by any cloud storage software in the market. Moreover, users can easily upgrade cloud storage in TeraBox to 2TB while also enjoying many other premium benefits at an affordable price of just $3.99/ month.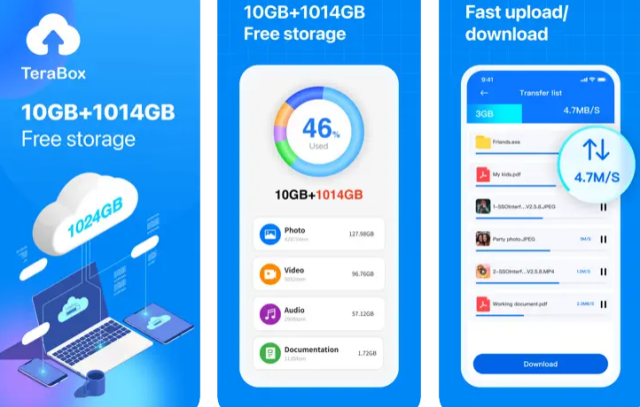 TeraBox comes with an intuitive interface and fast download and upload speeds of 4.7MB/s, making the quest to free up space on iPhone easy and smooth. Not only that, but TeraBox is also safe and secure thanks to its client-end encryption and private safe features.
Its Space Analyzer is another amazing feature that you won't see in many cloud storage. Granted access, Space Analyzer will analyze the photos on your phone, giving you the option to free up space on iPhone by deleting duplicates. Combined with the Automatic Backup feature, TeraBox takes cleaning iPhone storage to the next level.
Below is the step-by-step guide on how to backup and recover iPhone data using TeraBox:
Step 1: First of all, download the TeraBox app on your iPhone from the App Store or TeraBox official website.

Step 2: Once downloaded, sign up on the TeraBox platform using either your active phone number or email address. You can also sign up on TeraBox using your Apple ID. It just will take a few seconds and the moment your account will be created on TeraBox, you will instantly be posted with a free 1TB cloud storage space as a gift.
Step 3: Now, click on the '+' sign at the bottom right corner of the TeraBox app on your iPhone. This will open a window from where you can select the desired photos, videos, music, and other data which you want to be backed up. Doing that, TeraBox will upload your data to its cloud for you with great speed.
Step 4: You can also opt to turn on the "Automatic backup" feature from within the TeraBox app to automatically back up your photos, videos, and other data in a hassle-free manner. To do so, click on your profile icon in the top left corner, click on "Automatic backup" and then toggle on the 'Automatic backup for photos' and 'Automatic backup for videos' options as per your requirements.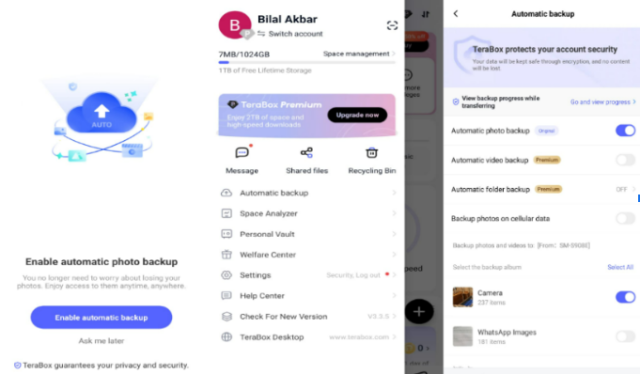 Step 5:  Once you have your data uploaded and backed up on TeraBox, data recovery is exceptionally easy. You can log in to your TeraBox account from any device be it your PC or your smartphone from anywhere and recover the desired files whenever you need them.
Final Thoughts
To sum up, we have unraveled what is Other in iPhone storage. If you are experiencing low storage space on your iPhone, we have shown you how to get rid of Other in iPhone storage, and how to free up space on iPhone in general. You might try manually eliminating unnecessary files in other data or using iTunes to back up and restore.
The optimal option, though, is to download TeraBox, a premium third-party cloud storage program. With TeraBox, you can store a large count of photos, videos, and documents without having to worry about running out of space. If you're looking for an easy way to get more storage on your iPhone, be sure to download TeraBox iOS phone or iPad today.