There are numerous file share sites that you can use to transfer your files. In this article, you are going to discover what is the best file sharing site.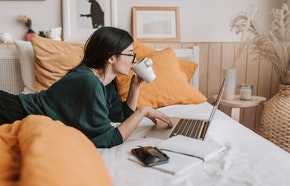 No matter the type of device you are using, you will need to know the best place to share files. For example, you might need to send some photos to your family and friends or even send some important documents to your school or employer. Regardless of the occasion, finding a dependable tool to send your files is essential.
A quick online search will retrieve a great number of apps and systems that have been developed for this purpose. However, selecting the best one might overwhelm you as you might not be able to find their differences. The main issue when it comes to free file-sharing websites arises when you are trying to send large files. The majority of them don't support it, which can lead to disappointment and frustration. Luckily, this article will introduce the best free cloud storage with the best free file sharing service to you!
Where Can I Share Files Online for Free?
Sooner or later you will need to share large files between your devices, with your friends, or with your coworkers. For this reason, you need to find an online tool that can complete the task without much effort. Luckily, you have plenty of top file–sharing sites to choose from depending on your needs and specifications.
One way with which you can transfer files anywhere is to use your email provider. With this method, you can easily share files and send them to any email address you want. To do that, you need to start writing a new email and add the file as an attachment to it. Then, the recipient will just download the file. However, you need to keep in mind that email providers don't allow the transferring of large files, thus limiting significantly your options.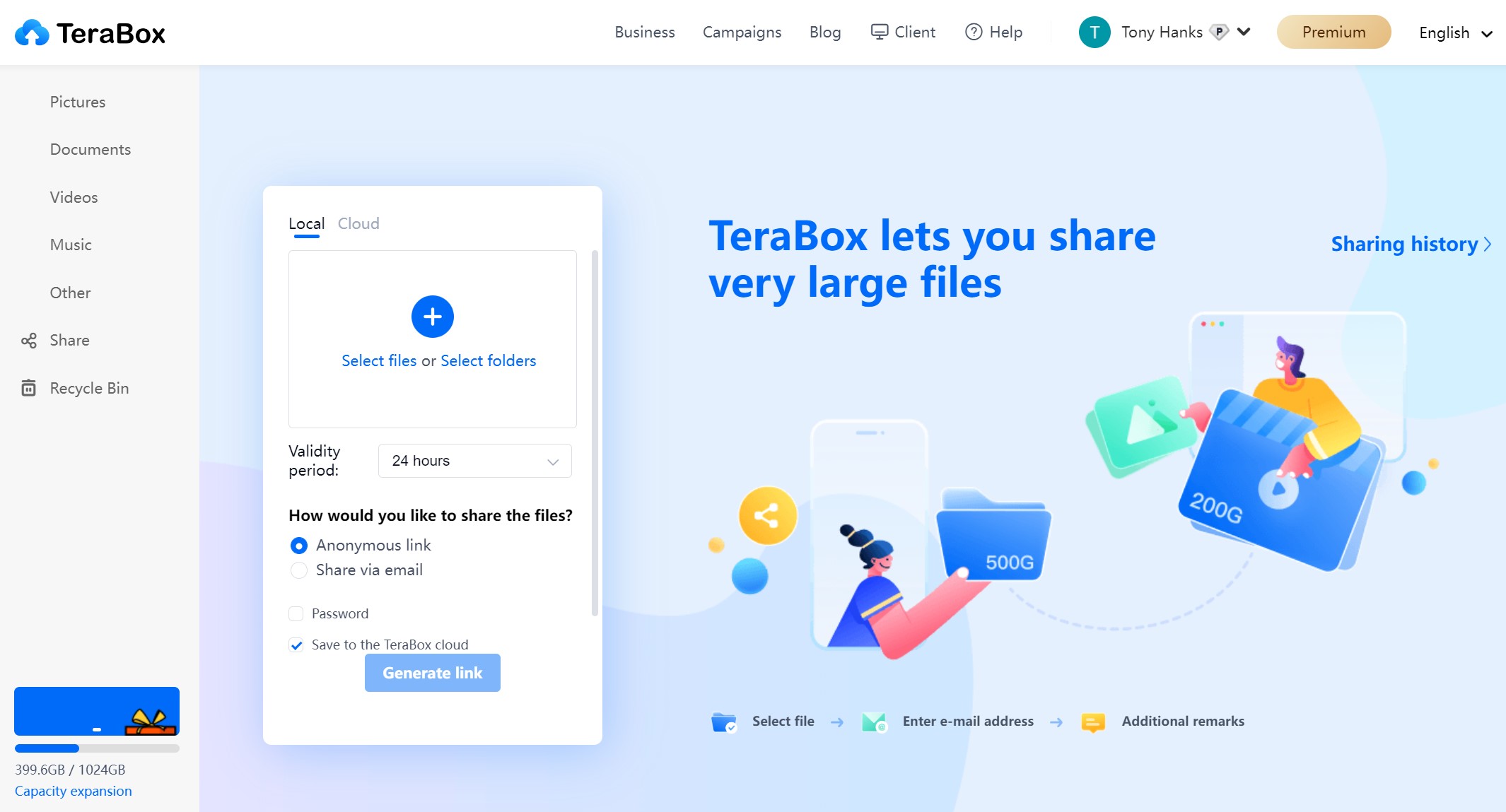 Another great way to send your data online is to use file share sites, such as a cloud storage system that doesn't require installation or logging in. For example, TeraBox – the best free file sharing website allows you to upload any file you want and share the link with the people that want to download it. This process takes place directly from your browser. By doing this, you can send any file you want in a matter of minutes.
Lastly, you can also share files by downloading and installing a cloud file management system. To send files through the best cloud storage, you must first create your account with the tool of your choice. Then, the best place to upload files allows you to upload any files you want to transfer and create a share link. The added benefit of this way is that your files will remain stored in the cloud, which means that you will be able to find them on all of your devices.
How Can I Send Large Files for Free?
As we have mentioned above, sharing large files becomes an issue for many users. This happens because all file sharing websites have limitations when it comes to file size. Therefore, you must discover a website that can send any file type regardless of its size. Then, you will have a tool that you can use in your daily life without having to worry about a single thing.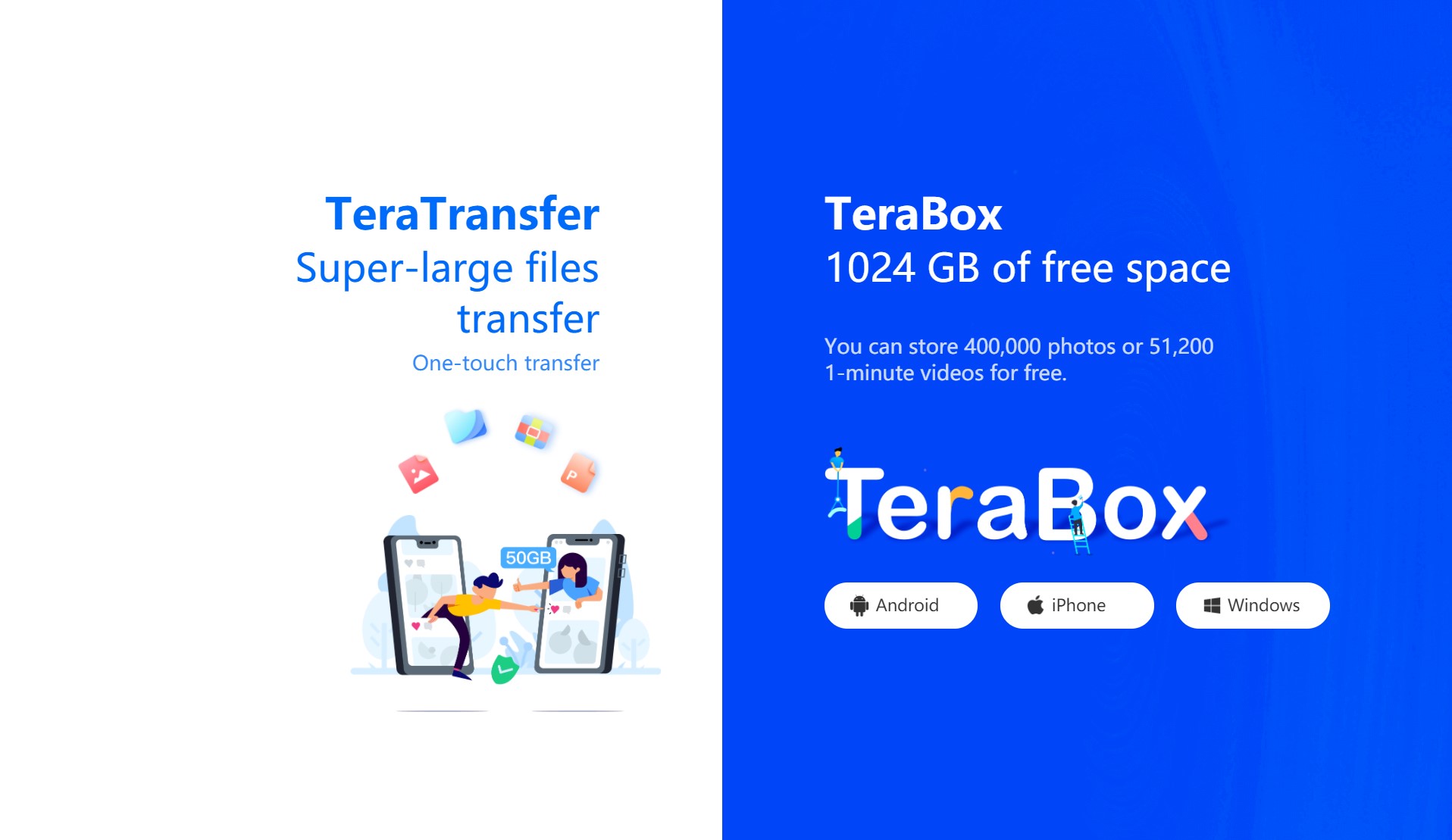 There are some file share sites that allow you to share large files directly from your browser. One of the best tools that you can use is TeraBox which has made file share online easier than ever before. To start using it, you need to visit the tool's official website and select the file sharing without logging in option. This will take you to a new window, where you can select the data you wish to send. Moreover, the app also allows you to control the privacy of the generated link. For instance, you can choose to create an anonymous link, protect it with a password, and add an expiration date.
Another way to transfer large files is to find some tools that have enabled this feature. Nowadays, most tools support large file transfers. However, not all of them offer this function for free. TeraBox is once again a tool that stands out for its outstanding free file sharing services as it allows you to send big files without login. Furthermore, you have to option to upgrade to TeraBox premium, which will also increase the file size limit that you can transfer. This way, you will be able to generate a file share link for any piece of data you have to send.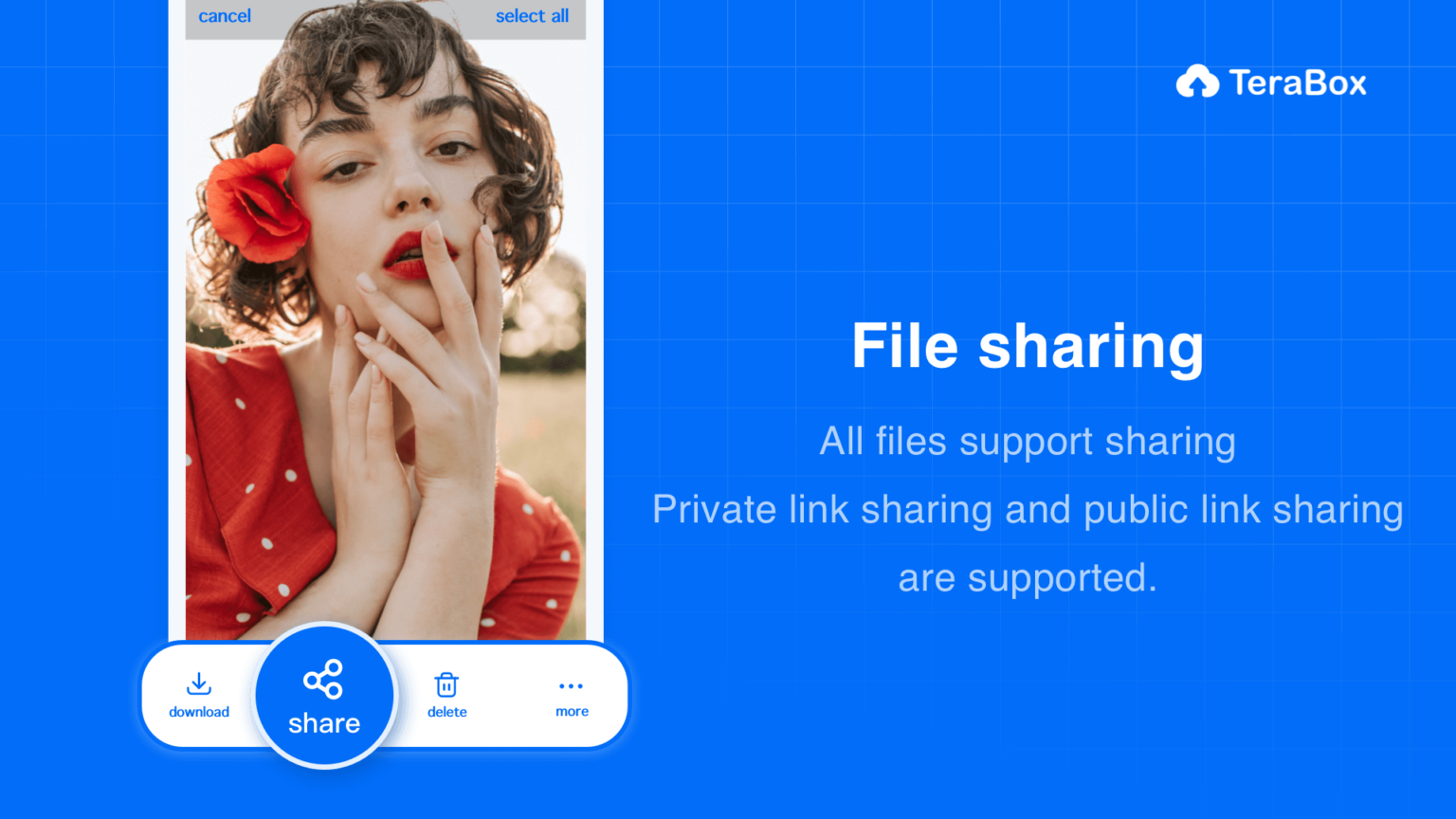 The Bottom Line
In recent years, the need to share files quickly, easily, and securely has increased. The good news is that there are numerous file share sites that offer you outstanding services. Nevertheless, TeraBox is the only one that has really distinguished itself for the superior quality of its features. It is the only tool that permits you to upload and send large files even on the free plan. Go to the TeraBox free file sharing website to transfer your large files in the fastest way!