With the increase in cloud computing attacks, it is getting increasingly important to use a secure cloud hosting service that is secured. Massive data breaches are becoming a norm, with organizations facing a disruptive loss of important data. This is not limited to companies only, because individuals are also being targeted by phishing and ransomware attacks. Luckily, there are plenty of cloud hosting services that are committed to offering secure cloud services at affordable prices, but which is the most secure cloud hosting service?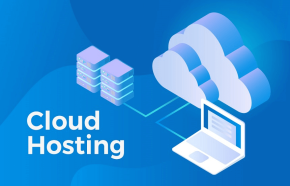 In this article, we are going to look at the most secure cloud hosting providers in 2022. In addition, necessary knowledge about cloud hosting is also offered here.
Is Cloud Hosting More Secure?
Although security is one of the major perceived barriers to cloud computing adoption, the cloud is generally more secure compared to on-premise data centers since secure cloud hosting is the main focus of cloud providers.
On-site servers provide more control over your data, but control does not translate to more security. Granted, cloud security approaches vary based on the provider, the majority of them make it a critical part of the business model. The best cloud hosting service providers have strategies in place to safeguard their servers by monitoring any potential attack and thwarting the occurrence or success of the particular attack.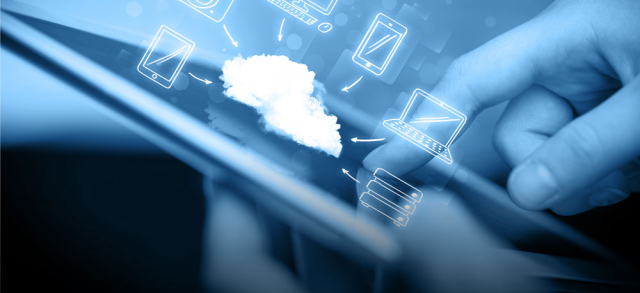 Most cloud hosting providers, including free cloud storage, have a cutting-edge security system in place. So rather than setting up your security perimeters, you pick the most secured cloud provider. For this, you need to have a competent team of IT practitioners to help you pick a cloud provider that meets your security needs.
But this doesn't mean that the provider will take care of all your data security. When it comes to cloud storage, security is a two-way road. Cloud hosting is only as secure as your internal security. So, even if you go and get the most secure cloud hosting service provider if your organization's security doesn't manage the servers properly, it will be potentially compromised. To avoid this, your IT provider must design security policies and strategies and ensure all your security devices are updated.
Which Cloud Storage is Safe and Free?
So decades now, free cloud storage has transformed the way we store and handle files. Now it is pretty much routine to work with and store sensitive files securely on the cloud rather than on a fragile and delicate hard drive that is inevitably destined to fail one day and probably at the worst moment possible. TeraBox is the best free cloud storage provider you can use today to secure your files.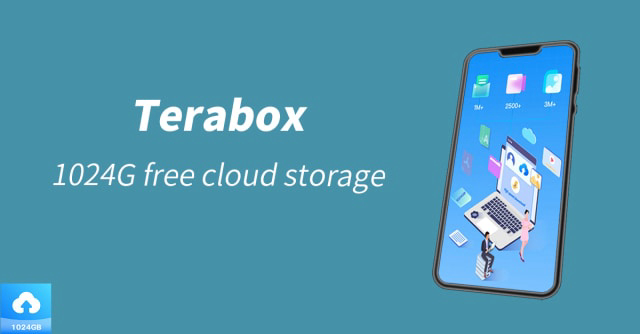 Without a doubt, TeraBox is one of the best free cloud storage providers in the market today.  This cloud storage management platform offers users up to 1024GB of free storage space to upload their data.
That is not all, the application has several features designed to ensure the security of your files. These features include, but are not limited to: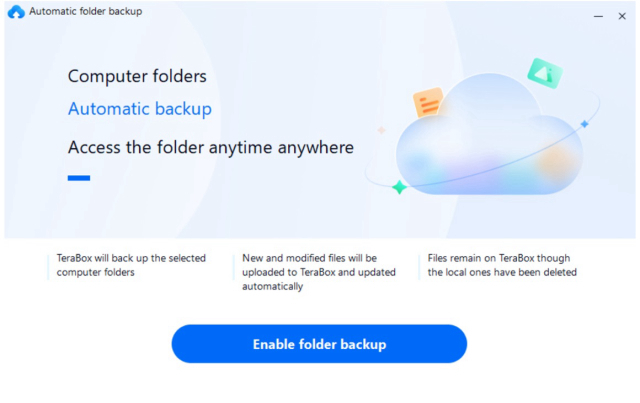 If you can use the 1TB of free storage, you will have so many files stored with TeraBox. This means losing these data can lead to massive loss. Thankfully, the app eliminates this scenario by allowing for automatic file backup.
This process is triggered any time you are connected to the internet and have switched on the automatic backup feature. As a result, you don't have to worry about manually backing up your files or fear losing your data because you forgot to back your files up.
Protection from hackers and crawlers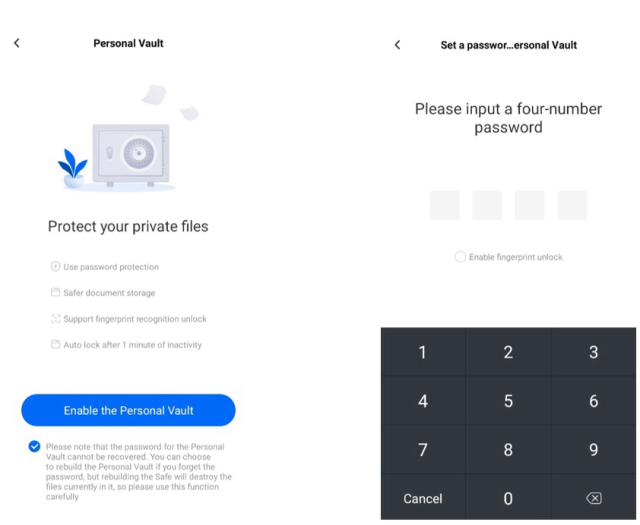 In addition to free storage space and an automatic file backup option, TeraBox also protects your data from hackers and crawlers to enhance the security of your data.
This feature utilizes extraction code encryption to make stored files inaccessible to hackers and crawlers. Additionally, users can also choose to store files and other data in "Safe" Space and set a password to protect sensitive and confidential files.
So if you are looking for a secure storage cloud for your data, look no further than TeraBox.
File access from any device
When you store your files with TeraBox, you can gain access to these files from any device anywhere in the world. Whether it is a PC, Android phone, or iPhone, you can easily log into your account and download or view your files.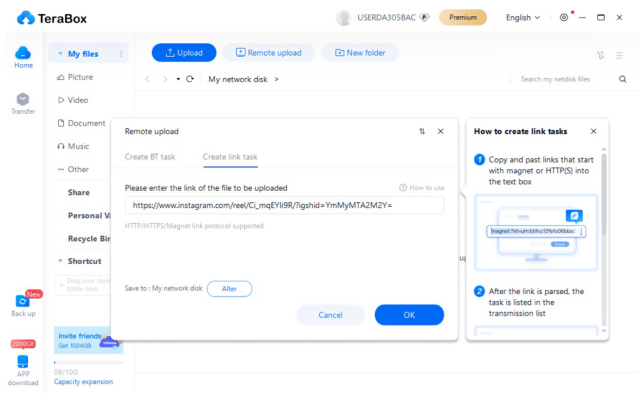 Imagine you want to upload or download large files but your device has insufficient memory space. Fret not, because TeraBox lets you download your files by including magnet links, HTTP and HTTPS. This way, users can save any file they come across on the internet without fear that they will run out of space.
Conclusion
TeraBox is one of the best secure cloud hosting service providers. In addition to its great pack of features, users also get to enjoy free 1TB cloud storage that will make fill handling and storage much easier. Download TeraBox now to get 1TB of free cloud storage.