There is no denying that free cloud storage 1TB will cover all of your needs. Learn which app provides it.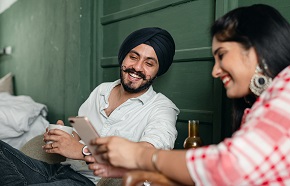 In recent years, more and more people are searching for a reliable tool to back up their files. The need for cloud storage apps has increased because every device is in danger of running out of memory space. Therefore, uploading your files to the cloud means that you free up space from your device, while you don't run the risk of losing your files.
However, a quick search online will bring you numerous cloud storage systems and you don't have a way of knowing which ones can be trusted. In this article, we will examine the top tools to back up your files, as well as the best free cloud storage 1TB.
Where Can I Store 1TB Data?
All of these apps offer you some cloud storage for free. Nevertheless, they all provide you with high-quality services, and for this, they are considered some of the best ones in the market.
| | | |
| --- | --- | --- |
| Cloud Storage System | Free Plan | Premium Plan |
| TeraBox | 1 TB | 2 TB for $2.99/month |
| OpenDrive | 5 GB | Unlimited storage for $9.95/month |
| Mega | 20 GB | 400 GB for $5.34/month |
| Blomp | 200 GB | 250 GB for $0.99/month |
| Jumpshare | 2 GB | 1,000 GB for $8.25/month |
#1 TeraBox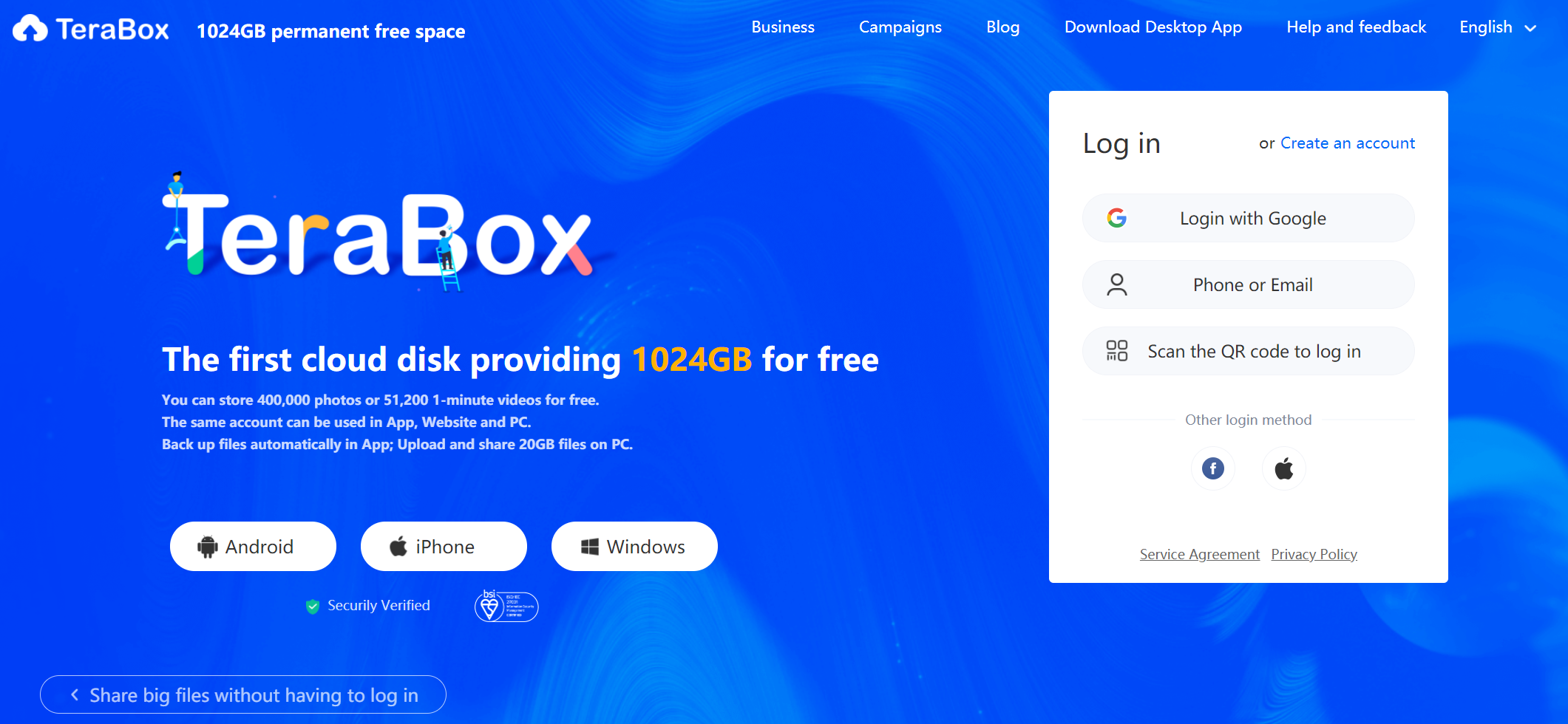 There is no denying that TeraBox free cloud storage provides you with free cloud storage 1TB, which is an impressive number. It is the truth that everyone that creates an account on TeraBox has available 1024 GB of storage completely free of charge. This tool is an amazing asset for your everyday life as it has implemented a lot of useful features. Namely, it has multiple share methods, remote upload, automatic photo backup, and private links.
#2 OpenDrive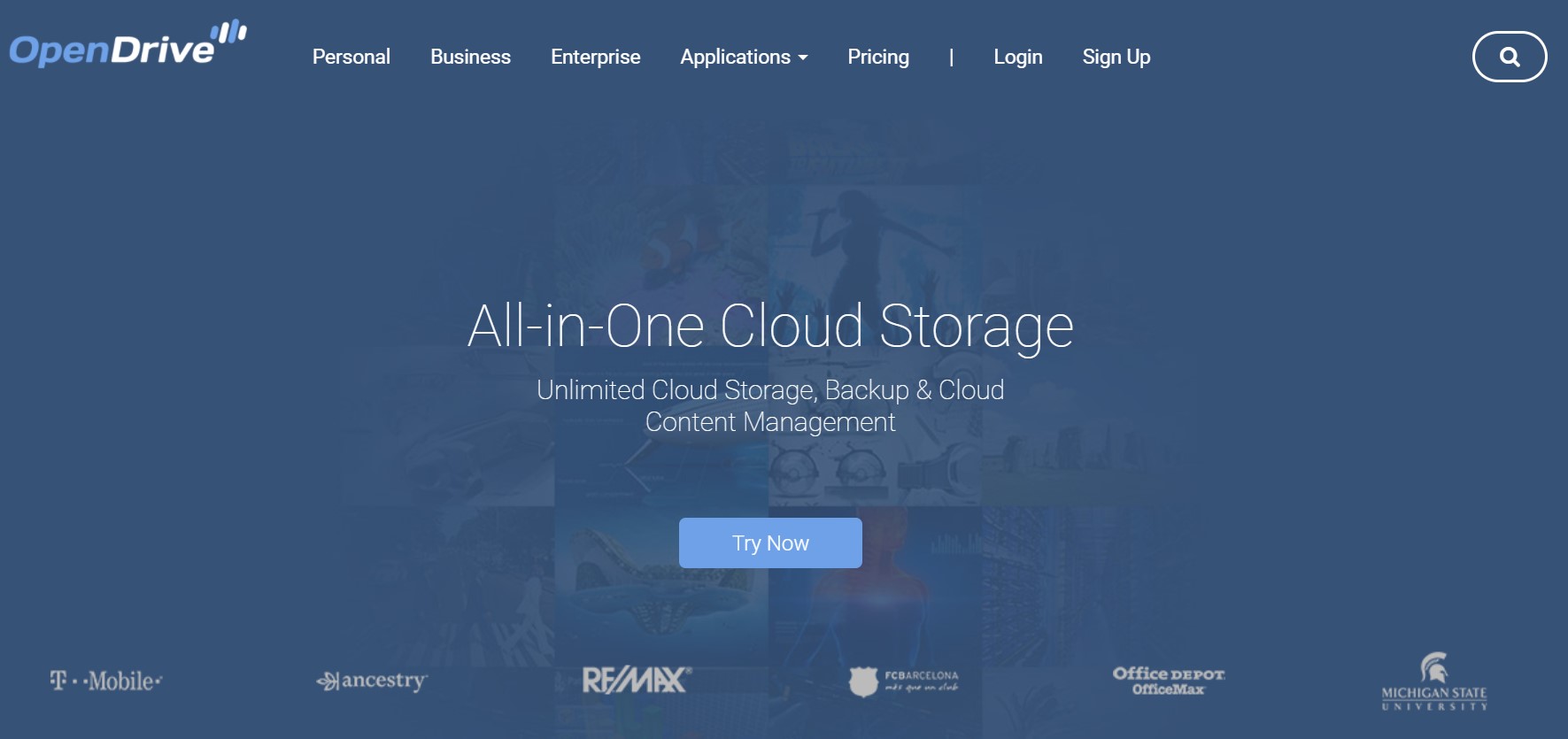 OpenDrive is another cloud-based storage app that allows you to back up the files on your devices. This tool has created multiple tools to help people be more productive, and for this reason, it is ideal for businesses and teams. An interesting feature is that of OneDrive Notes which allows you to create notes and view them from all of your devices. The free plan gives every user 5 GB of storage space, which can be rather limiting.
#3 Mega
One well-known cloud-based tool is none other than Mega. This app has been around for years, thus managing to gain a lot of reputation. A thing that makes Mega a great tool is that it easily allows you to share your public folders. However, the tool provides free users with just 20 GB of cloud storage. In addition to this, the app is quite slow in preparing your files for sharing, a thing that you might not find convenient.
#4 Blomp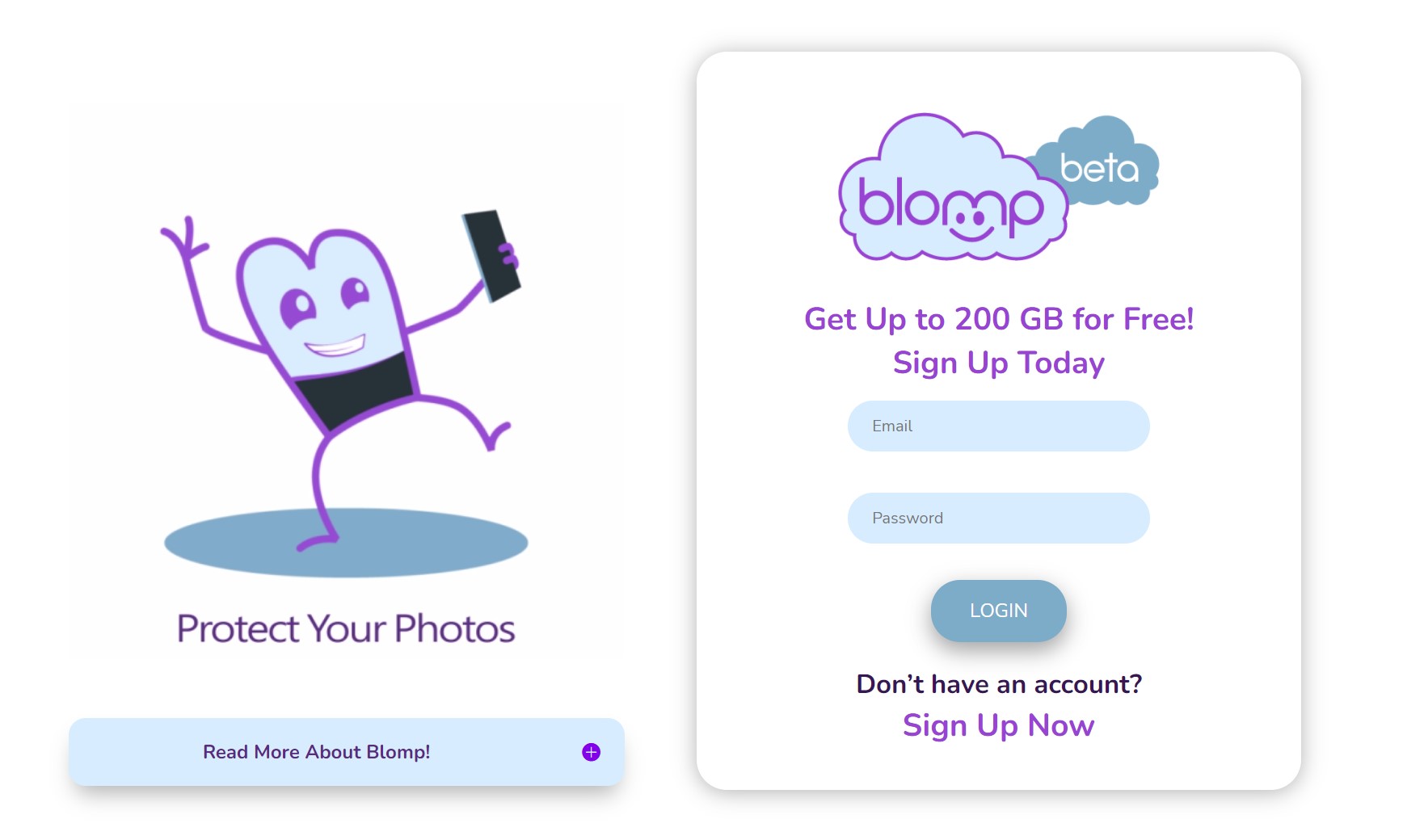 One more great tool that you can immediately use is Blomp. This app will provide you with free 200 GB of cloud storage upon signing up. The most important of its advantages is that it doesn't have a limit on the size of the file you want to upload. However, it doesn't show previews of the existing files on the folder, which can make it difficult to figure out which one you want to download.
#5 Jumpshare
Another great tool that will make your everyday life easier is Jumpshare. This cloud-based storage tool has a modern and intuitive design that makes it easy to use. Moreover, it comes with a variety of features, such as screen recording. However, Jumpshare only provides 2 GB for free to its registered users. You can easily upgrade your plan by getting one of the multiple subscriptions it offers.
How to Get 1TB Free Cloud Storage App?
As we have seen above, every cloud storage provider offers you some storage space for free, even if it's a limited one. However, it is clear to see that TeraBox is the only tool that gives 1TB cloud storage to every user no matter what. This means that you will get free cloud storage 1TB for a lifetime, which will make file backing up and transferring so much easier.
However, this is not the only reason for getting TeraBox. This app has really introduced tools that will cover all of your needs. For example, with the remote upload, you can add files to your TeraBox folder via links or BT files. Moreover, you can take advantage of the automatic photo backup feature that will add any new files on your device whenever you are connected to the Internet. Furthermore, TeraBox is also an app that respects the safety of your data. Every process is encrypted so that your files are never in danger.
To start using TeraBox, you have to follow these steps: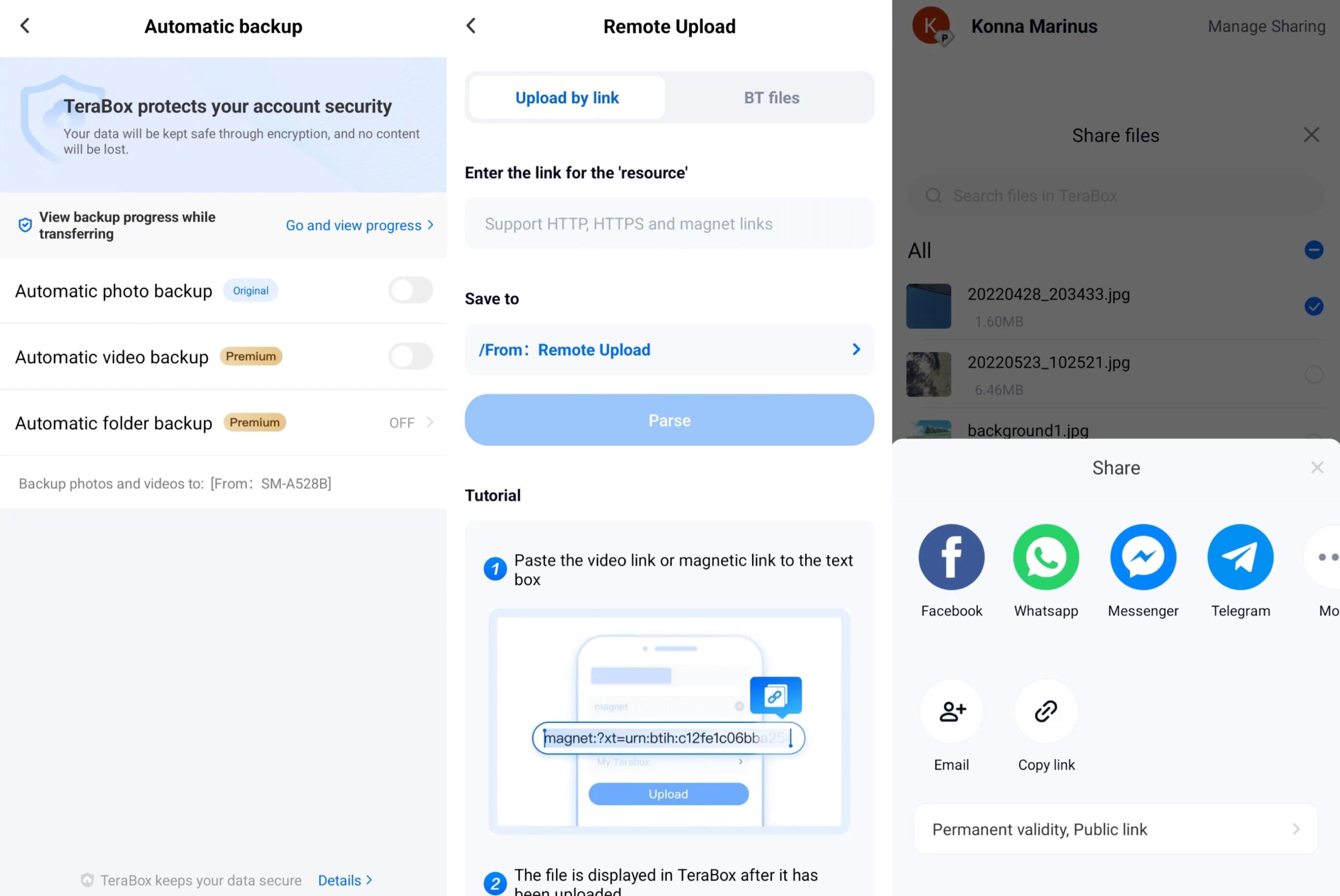 Step 1 – Visit the official website to get the TeraBox installer. You can also find the app on Google Play and the App Store.
Step 2 – Create your account to claim your free cloud storage 1TB.
Step 3 – Tap the "+" button to add the files you want on TeraBox. Moreover, you can also enable automatic photo backup.
Step 4 – If you want to use remote upload, tap the option "Remote Upload" and paste the link.
Step 5 – After the upload is over, you will see the file in your TeraBox folder.
Step 6 – Now, you can view your file, download it, or share it with your friends.
The Bottom Line
These are the best apps to get free cloud storage. All of them have amazing services that try to solve your everyday problems. Of all of them, TeraBox is the only one that offers free cloud storage 1TB to anyone that registers on the app. Download TeraBox on all of your devices to back up your files and take advantage of its amazing services.