Digitalization in the sectors of life and industries has transformed physical files and storage into digital files. All that bulky data can be easily stored on a computer, smartphone, or even a small storage device.
To transfer this important data, we need a secure, fast, and easy file-sharing system that can share the information with colleagues, clients, and the people we want. There are multiple ways to share and transfer files; however, cloud-based file sharing is preferred.
In this article, we will share the best cloud storage for file sharing. We will consider different tools and share some tips and trends to make file-sharing quick, safe, and hassle-free.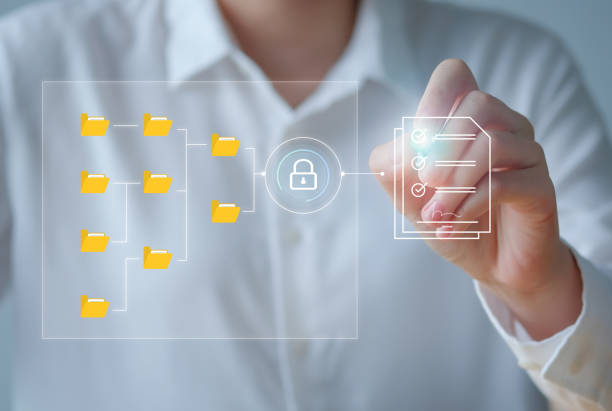 What Is Cloud File Sharing?
Cloud storage is an off-site or remote data storage model.
A third party installs servers in a safe location and offers storage services to customers that can easily store data from a remote location and then access it whenever needed. The management, security, backup, and everything else is the responsibility of the service provider.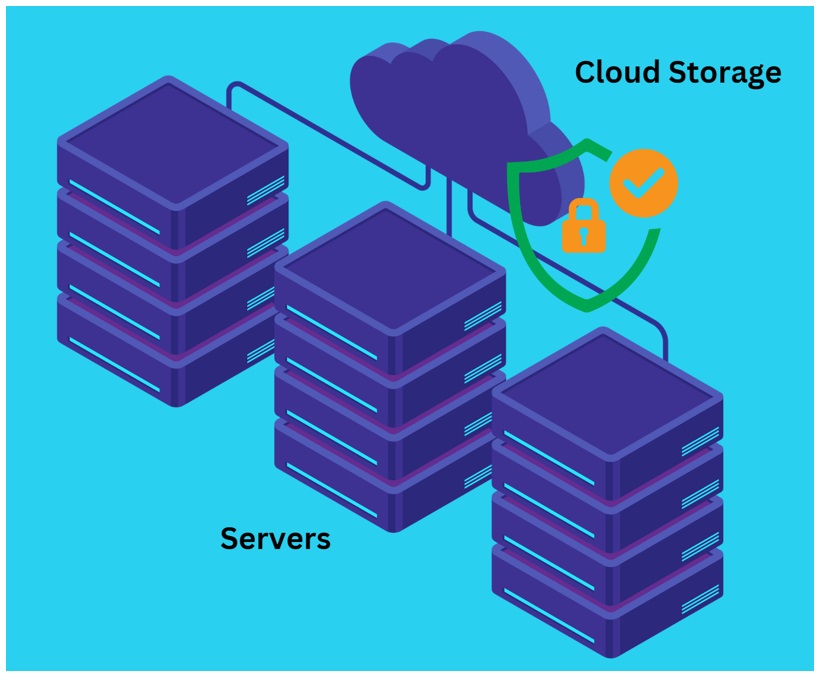 Cloud-based sharing means storing files in the cloud and then sharing them with others. It is an easy way to share files with anyone you want.
There is no need for a physical drive or storage for sharing data. Upload the file to the cloud and share the link through email, message, social media, or any other method. The files can be easily accessed from anywhere in the world. The receiver can download them or do whatever they want.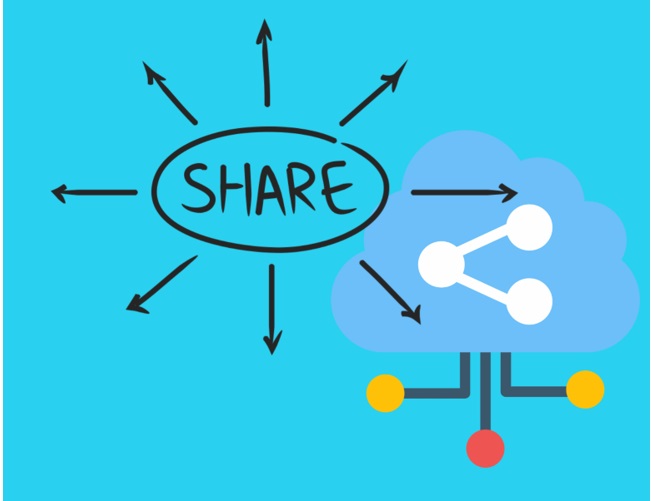 With that being said, there is no constraint on distance and location. Moreover, files can be shared with multiple receivers in one go, and there is nothing to worry about security and data loss.
Cloud file sharing is getting popular day by day because of the convenience and accessibility it offers. It has made file sharing easier and quicker than ever before. Even it is possible to send large files in no time. Therefore, it is preferred for personal or business use. Let's discuss more about the benefits of cloud-based file sharing in detail.
Benefits of Cloud-Based File Sharing
a) Accessibility from Anywhere and on Any Device
The primary advantage of cloud-based file sharing is hassle-free accessibility. The files can be accessed from anywhere in the world. The receiver can be in any country or region; if he has internet access, he can access the file with one click or tap. Any device, such as a smartphone, laptop, or desktop computer, can be used to access the files and edit and download them.
Thus, cloud-based file sharing is the preferred medium for businesses, freelancers, and other professionals who want to share their data with others. It can also be used for personal data storage and sharing.
b) Enhanced Security and Data Backup
Cloud-based file sharing is a secure way to transfer important files and data. Firstly, all your files are end-to-end encrypted, which means no one can see your data, even the cloud service provider. Even if someone somehow accesses your data, it will be used due to strong encryption.
The data in the cloud is secured through various security layers, strong encryptions, passwords, two-factor authentication, etc. It is safe from malware, cyber-attacks, and other threats.
Not only is your data secure in the cloud storage, but it is also backed up so that you can never lose it. The service providers have a dedicated backup system to ensure the reliability of your data. You can auto-backup Android phones, iOS devices, or computers to the cloud. It will never be lost, and the person with whom you have shared the files will also be worry-free from data loss issues.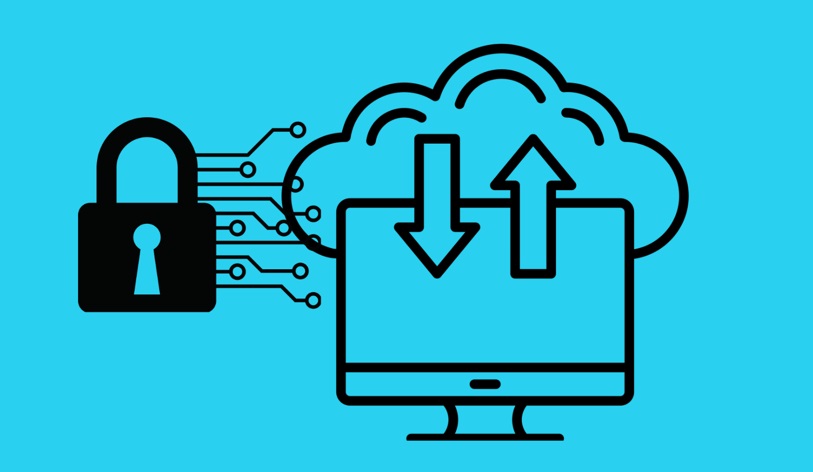 c) Meet Growing Storage Needs
When the volume of data increases, people replace their old storage devices and get a new one with more storage. It is a no-brainer, and everyone does it.
However, cloud storage can meet the growing storage needs. It means you only need to upgrade your plan, and you will get more storage space to store and share more data.
Thus, scalability is quite easy and quick when you rely on cloud-based file sharing and storage. There is no need to replace anything; just get an upgrade plan, and you are good to go.
Exploring File Sharing Cloud Storage Tools
1) TeraBox
Ideal cloud storage for business and personal use with incredible security and top-notch features.
Pricing: 1TB storage is free. The 2TB plan costs $3.45 per month.
Supported OS: iOS, Android, Windows, Mac, and Web app.
Features:
The only cloud storage that offers up to 1TB of free storage space where you can store all your data without any hassle.
Offers end-to-end encryption, password protection, private storage space, SSL protocols, secure file transfer protocol, etc. For more details, check out: Is TeraBox cloud storage safe or not?
Creates auto backup from your devices, including iOS, Android, Windows, and Mac. You will never lose your important data.
Supports sharing of large files up to 20 GB in one go. Makes sharing data quick and easier.
Offers a built-in video player, audio player, recycle bin, remote uploads, filters, and various other extraordinary features.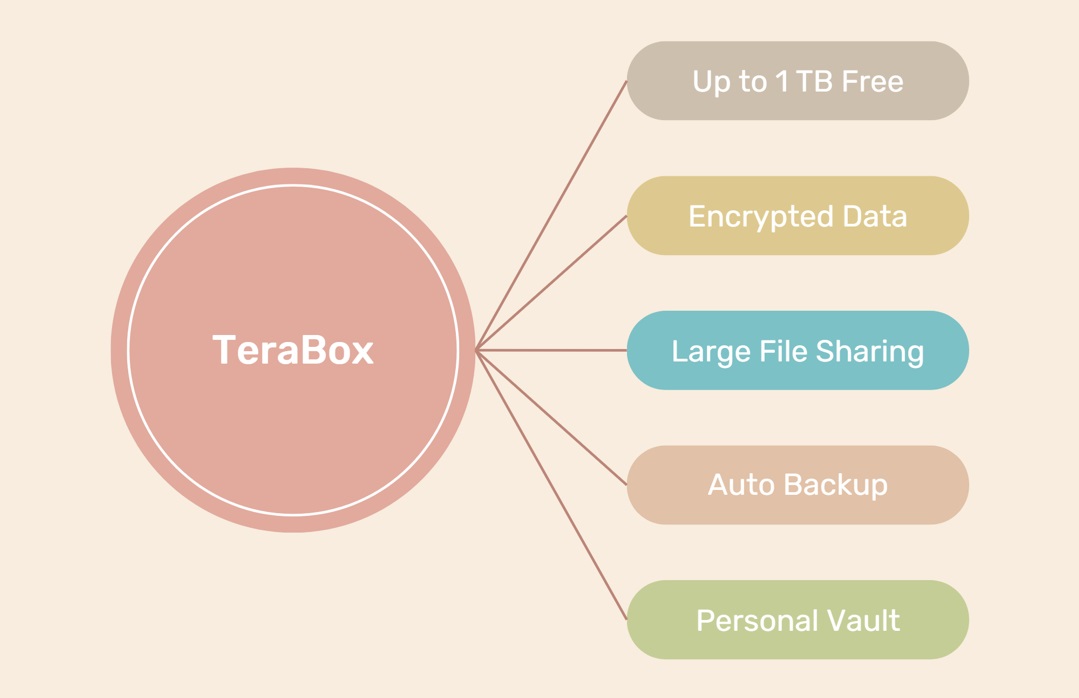 2) pCloud
Perfect for day-to-day file sharing on the cloud and collaboration
Pricing: They offer yearly plans and lifetime plays. 2TB costs $99.99 for one year.
Supported OS: iOS, Android, Windows, Mac, and Web app.
Features:
You can get 10 GB of free storage after creating a new account. It is suitable for sharing small files.
The cloud can be accessed through your smartphone or computer. Synchronize camera roll, folders, etc.
Share common documents, day-to-day files, and anything with your friends, family members, and colleagues.
It offers encryption to keep your data safe. You can also use additional top-level encryption for extra safety.

3) iDrive
Excellent for businesses to share files on cloud and backup.
Price: The mini account costs $2.99 per year, and the business plan costs around $69.65 for the first year.
Supported Operating Systems: iOS, Android, Windows, Mac, Linux, and Web app.
Features:
From personal storage to cloud object storage, you can find everything in one place. Therefore, it is a good option if you plan to scale up in the future.
It offers complete backup for computers, servers, and apps, such as Microsoft Office 365 (Business plan).
Create cloud backup for your photos, videos, contacts, SMS, logs, and even calendars. Use it on your smartphone and be worry-free about your data.

4) Mega
Suitable for common file storage and secure chat
Price: Starts from €4.99 per month for 400 GB storage and 1TB transfer.
Supported Operating Systems: iOS, Android, Mac, Windows, Linux, and Web app.
Features:
You get 20GB of free storage when you sign up for a new account. The storage can be expanded up to 16TB.
Mega ensures privacy and security of data. It protects your data with zero-knowledge encryption.
Sharing files and folders on the cloud is quite easy, and you can also control the access of the shared item.
The notable feature of Mega is the secure chat option. You can also do audio and video calls without using any third-party tool.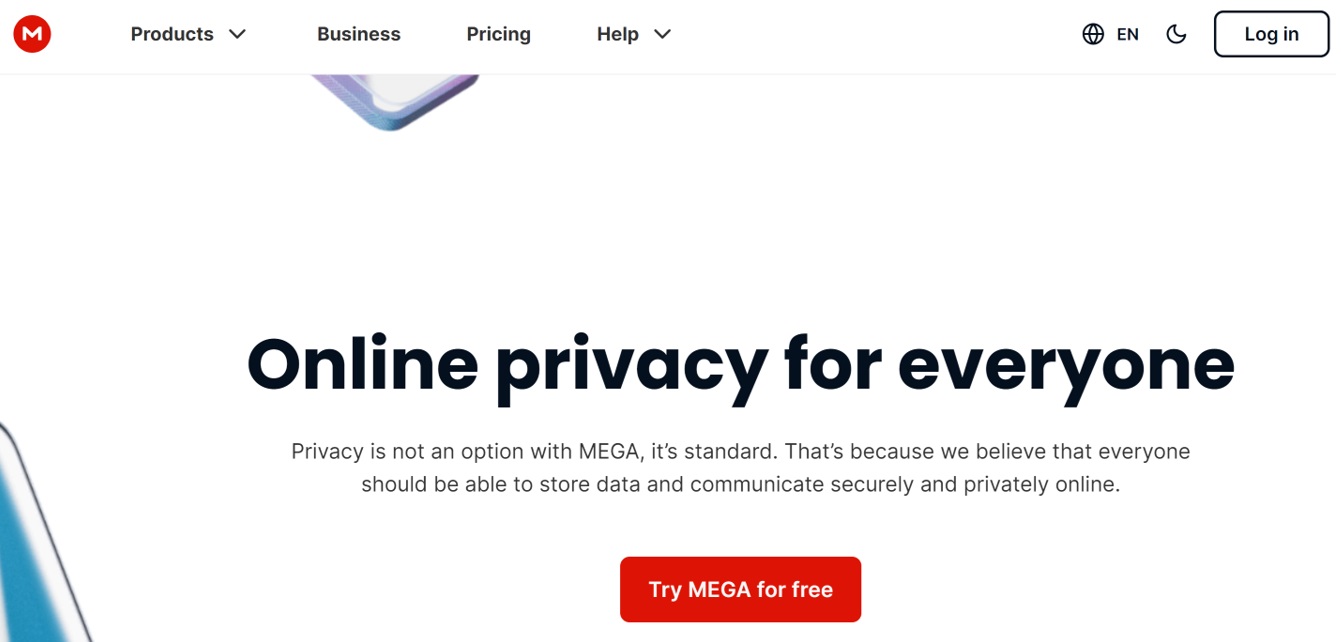 5) Box
Amazing for app integrations and collaboration with colleagues
Price: The business plan starts from $20, and the storage is unlimited.
Supported Operating Systems: iOS, Android, Windows, Mac, and Web app.
Features:
Box is undoubtedly a great file storage option for businesses and teams. However, there are also personal plans.
It is easy to share the secured cloud-based file link with others to maintain security.
Collaborate with partners, vendors, members, or anyone you want in one place.
The simplified workflow makes everything automated and organized. It enhances the team's productivity.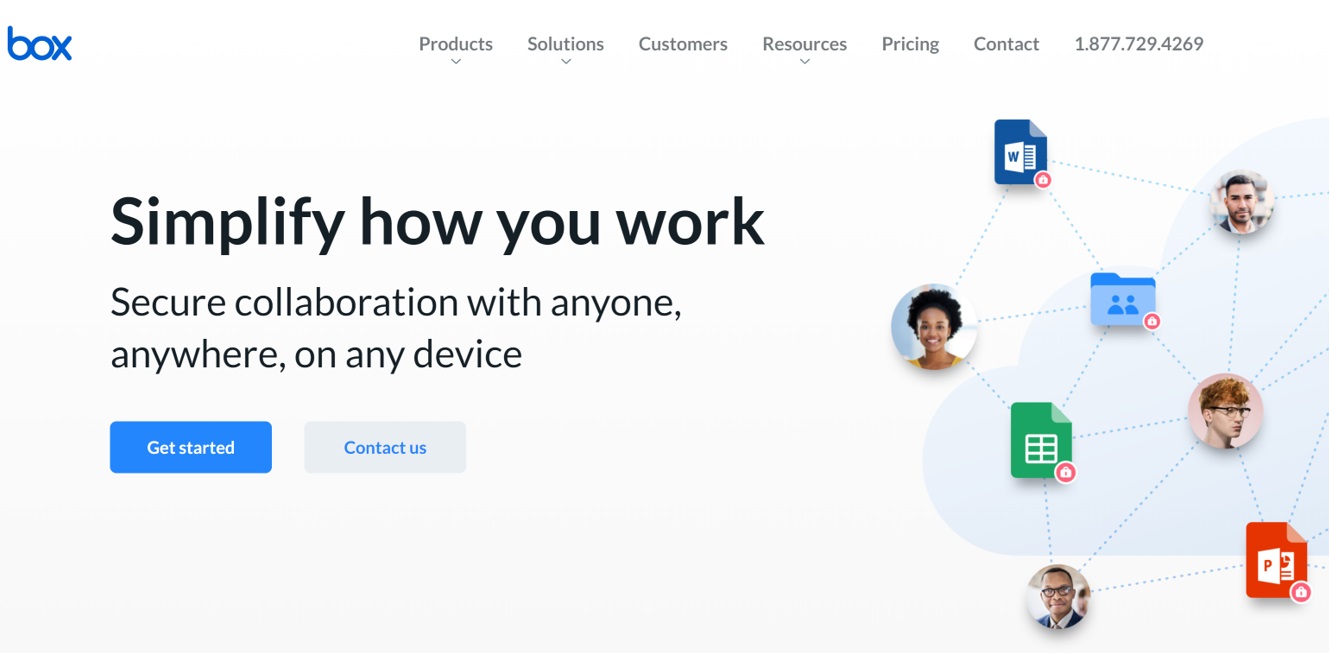 How to Get Started with TeraBox
TeraBox is an excellent file-sharing cloud storage for beginners. It is easy to use and simple. Follow these steps to get started without any hassle.
Step 1: Download TeraBox for Windows or macOS from the official website and install it on your computer.
Step 2: Now, you need to create an account. Click on Sign Up or log in through Facebook, Gmail, or Apple ID.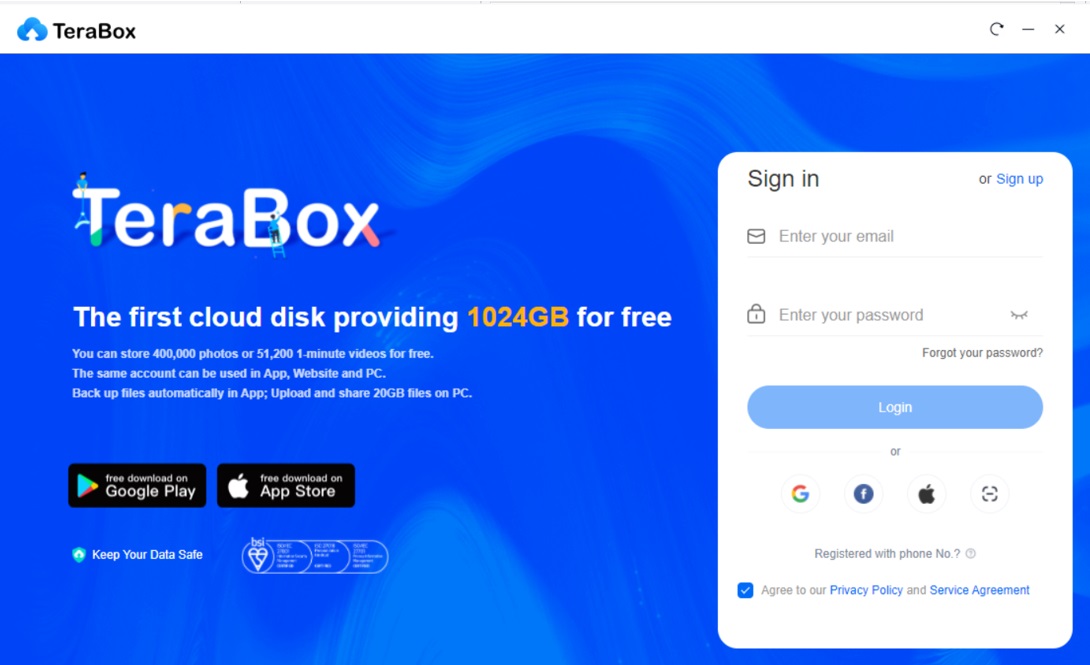 Step 3: Once you are logged in, you are ready to use TeraBox. Click on the Upload button and select a file from the computer. TeraBox will start uploading instantly.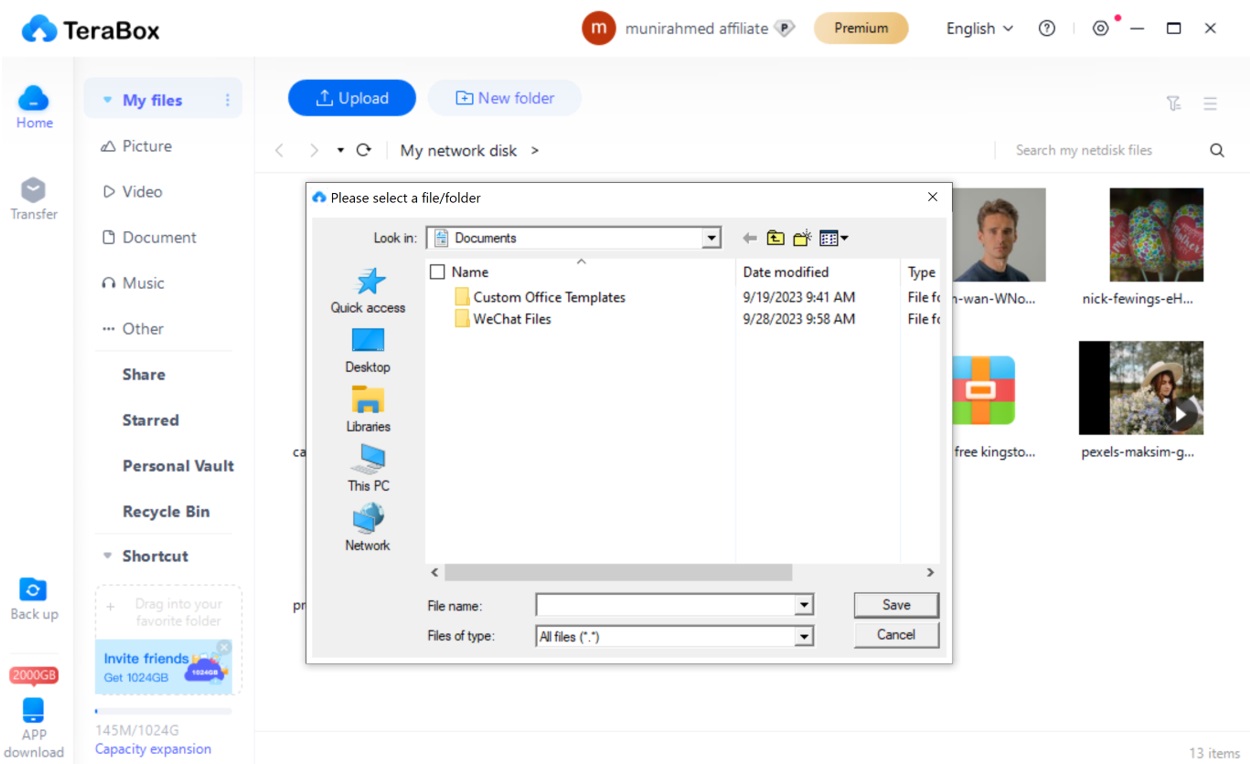 Step 4: Once the uploading is done, you can share files on cloud. Select any file from TeraBox. You will see the options at the top. Click Share.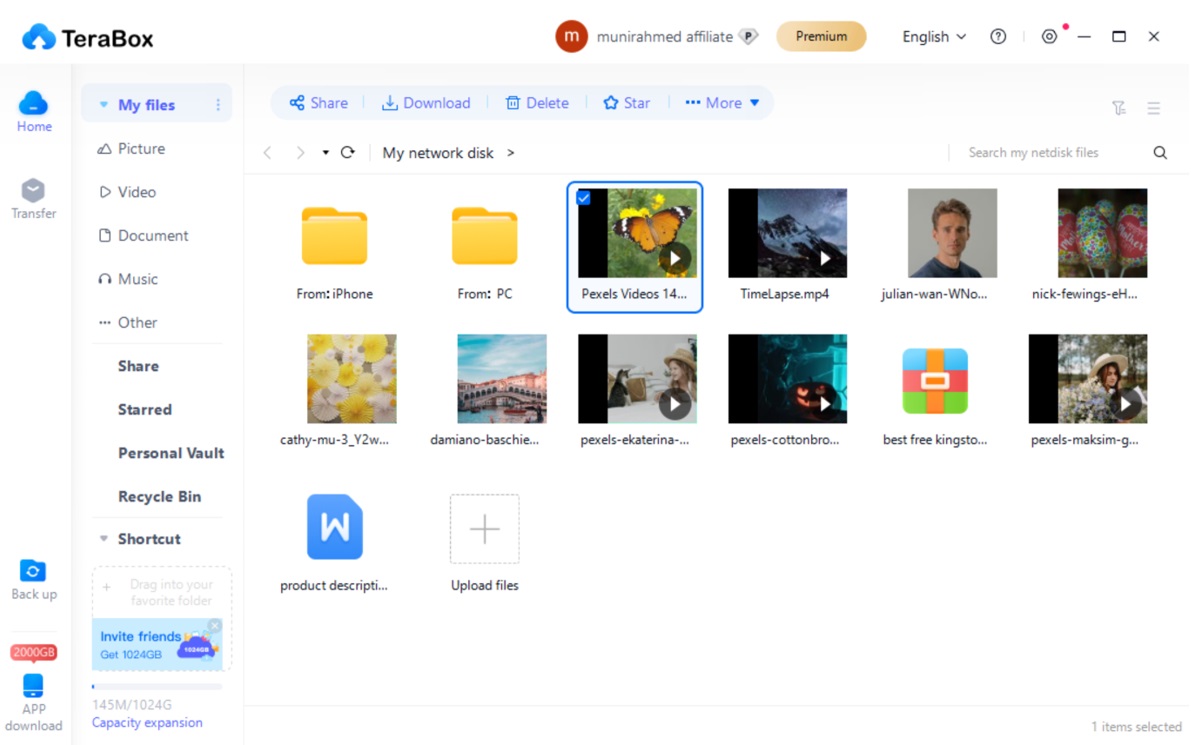 Step 5: You can either enter the email address of the person or directly copy the link.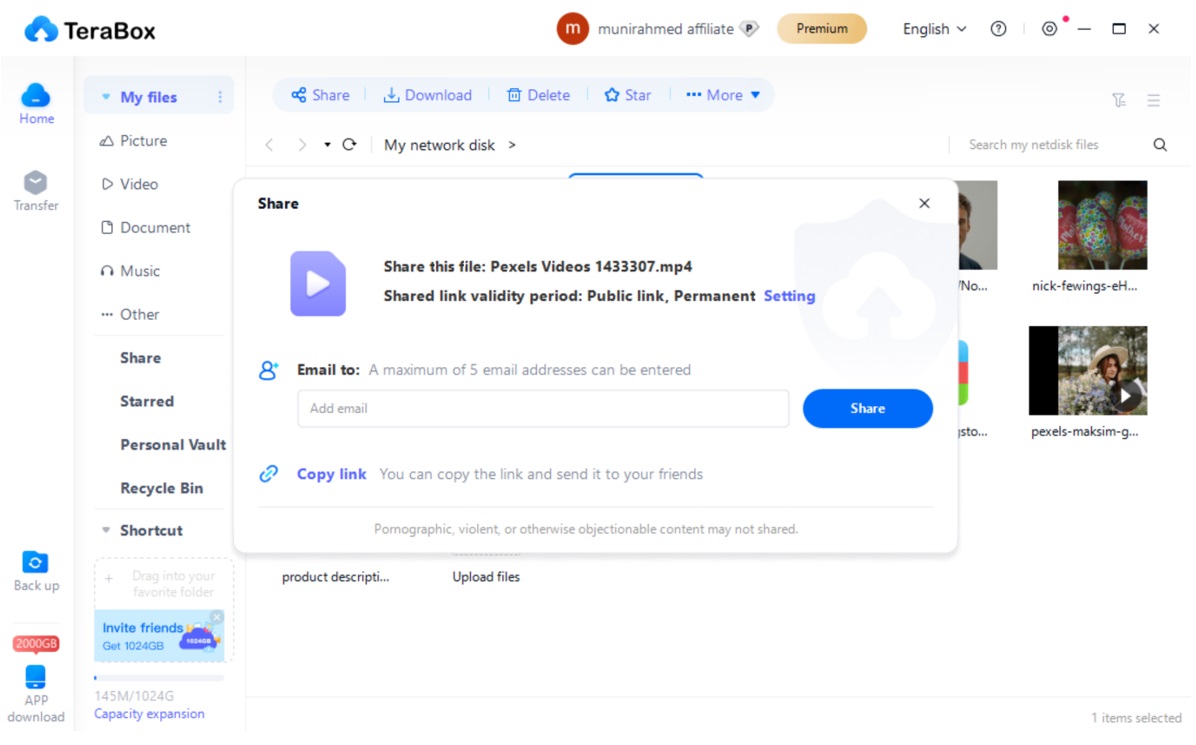 Step 6: If you want to control the access, click Setting. Now, select the validity period and set a password.

Final Thoughts
Cloud-based file sharing is an excellent option because it is secure, quick, and easy. You can transfer big and bulky files using this cloud storage without any hassle. The best part is that your data remains secure, and it is backed up to retrieve everything in case of any issue with the device. TeraBox is a free, user-friendly, and advanced cloud storage. You can get up to 1TB of free storage, which is more than enough to store all your data from different devices. Download TeraBox today and enjoy the free space and other extraordinary features.