Looking for the best free cloud service for students? This article will tell you all about it.
Whether you study or work, you will come across the need to use cloud storage solutions regularly. According to a recent study, it has been identified that people who work and study often come across the need to store files, share files, and collaborate on files with others. For example, 81% of the IT companies in the United States have already enabled cloud storage as the mainstream method to store and share files among employees.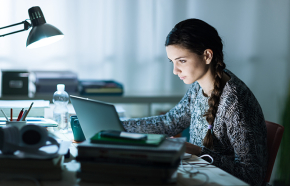 For students, cloud storage is also helpful for a variety of purposes, such as storing study materials, collaborating in projects, preparing for extracurricular activities, and so on. You can never have too much cloud storage. Yet for students who have a limited budget, it is important to find a free cloud service for sustainable use. Fortunately, in this article, we are going to introduce the best free cloud storage for students for your consideration.
How to Use Cloud Storage for Study and Work?
You will come across numerous problems when you want to store and share files in your life as a student. For example, let's assume that you download a video tutorial, and you want to watch it on your mobile on the go. What is the most convenient method to access the files on both computer and mobile? This is where you can think about uploading them to the cloud. You can simply store all the video files on the cloud, and you will be able to access them whenever you want.
Even if you come across the need to share those video tutorials with one of your classmates, you will be able to do it without a struggle. This is a mainstream method of teaching as well. Educators who conduct lectures will usually upload their recorded videos to a cloud. Then students will be able to go through those videos and check them at any given time of the day. This enhances the learning experience that students can receive.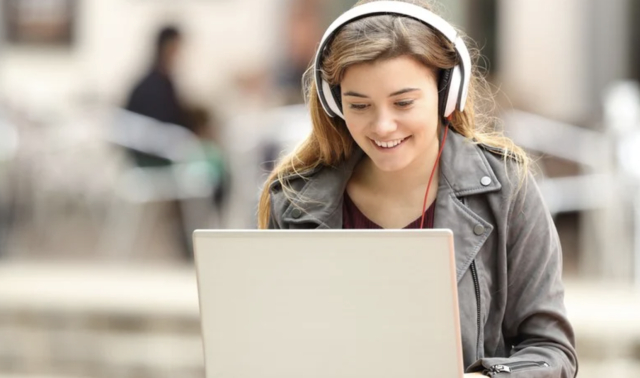 The benefits of cloud storage solutions are not just limited to learning. You can find many such applications in extracurricular work. For example, you will be able to boost collaboration with your peers with the help of cloud storage solutions. If a team has to work on the same file or access the same file simultaneously, a cloud storage solution can offer much-needed assistance. All you have to do is to keep the file on the cloud, and you can share the link with them.
Team trainings can be offered effectively through cloud storage as well. For example, it is possible for the team leader to create training videos and upload them to the cloud. Then people will be able to use training videos and ensure that they will be able to get required training in a timely manner.
How Popular is Cloud Storage among Students?
Cloud storage solutions offer two main functionalities to people. They include file storage and file transmission.
According to a recent study, it is identified that over 96% of university students tend to store their files on smart devices. However, they often encounter challenges with finding enough storage space on the devices. Available storage space on smart devices is limited.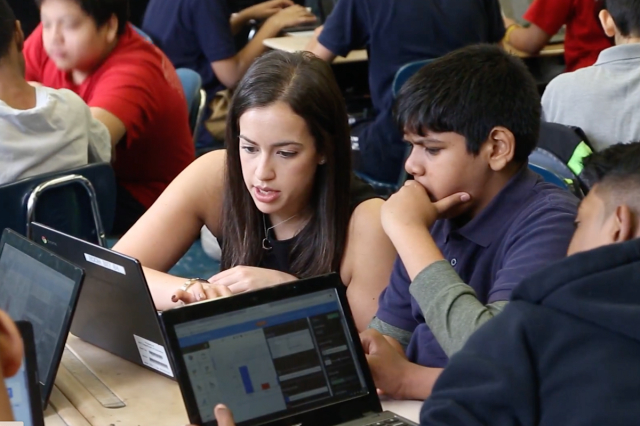 Hence, storing a large number of files is not something that you can easily do on a mobile device. The most effective solution available to overcome this problem would be to move it to the cloud. Then you can simply free up storage in your device. Whenever you want to access a file, you just need to log into the cloud and do it. This will offer a convenient experience to you with file storage as well.
You may use cloud storage services for file transmission as well. For example, let's assume that you came across a need to share a 4GB design file with one of your customers. You will not be able to email that file. That's because the maximum file size that you can usually email is only 25MB. On the other hand, you cannot use social media chat to send such a large file. The solution available for you to consider in such a situation would be cloud. You can easily upload the 4GB file to the cloud and generate a link. Then you can share the link with your client. The client will be able to access the file on the cloud via the link and proceed with downloading it.
How should Students Choose Cloud Storage Service?
For sure, users might look for a wide range of features in cloud storage, but for students, we can't forget the most important factor: cost. So it all boils down to balance. Here we list what we think are the most critical factors for you to consider when choosing cloud storage:
 Price: Cloud storage can be pricy, especially if you need to store a massive amount of files. To keep it under budget, it is advisable to find cloud services that offer as much free storage as possible. But still, if you want to give more weight to other factors, there are still many affordable options that meet your requirements, and you can refer to our review on cloud storage software to find the one for you.
File sharing: Since students need to collaborate on all kinds of tasks, a smooth and robust file sharing feature is important. You should take into account factors such as the number and size of files shared at one time, the methods of sharing, the upload and download speed, etc.
Security and Privacy: Your academic work and digital identity are important, so always choose a secure cloud to store your information so that they won't be leaked.
What is the Best Free Cloud Service for Students?
As you can see, cloud storage solutions will be able to benefit you with work as well as studies. However, you should be careful to pick the best cloud storage solution available out there and use it. This is where we can highly recommend TeraBox.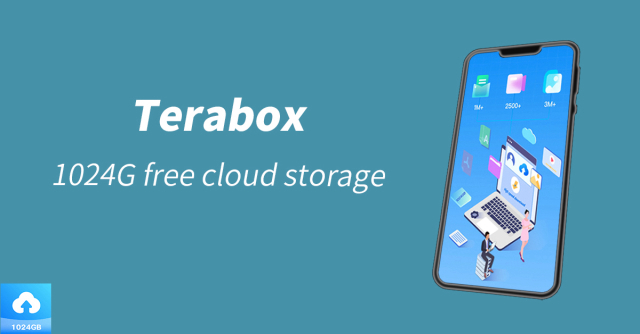 It is a comprehensive document management system that is available for you to use. You will be able to create an account in TeraBox and continue with storing your files. You will never come across any challenges as you continue to use TeraBox in the long run.
A dedicated mobile app of TeraBox is available as well. If you are facing any lack of storage problems in your mobile, you just need to install it. Then you will be able to access all the files without a struggle and enjoy the benefits that are coming on your way.
As of now, TeraBox provides you a 1TB free storage space. You will be able to upload files to this cloud storage from your smartphone, computer, tablet, or any other compatible device. No matter from where you upload files, you will have generous 1TB storage space. You have all the freedom to use this storage space for work and studies. Therefore, you will never encounter any challenges at all.
With TeraBox, one can store over 2,500 video files, approximately 3,000,000 photos, or 6.5 million pages of documents. With TeraBox, one can store over 2,500 video files, approximately 3,000,000 photos, or 6.5 million pages of documents.
You can generate a file sharing link to any file that you upload to TeraBox. This link can be made temporary of permanent. For example, you can make the link invalid after 7 days or 30 days. It is also possible for you to add a password to the link and make sure only authorized people can access it. With this function, you can share large files with your peers with ease.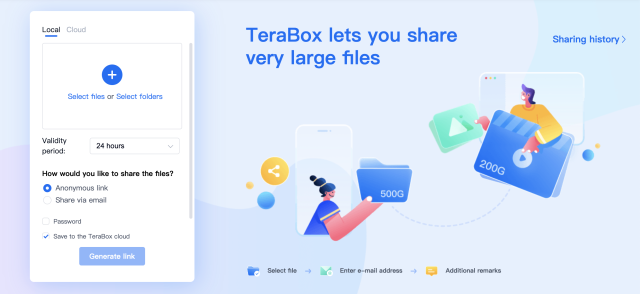 Final Thoughts
Finding the best free cloud service for students is not easy, but TeraBox can help. It is the all-in-one tool that enables you to backup, share, and sync files to make your study easier. To experience all these benefits, just go ahead and download TeraBox free.