Many Android users often encounter the issue of insufficient memory on phone; while less frequent, it is not unusual for iPhone users to report that problem, too. Freezing applications and insufficient cellphone memory are common problems smartphone users experience at one point.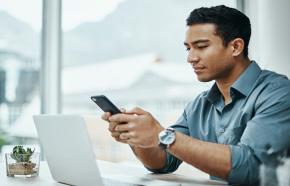 Freeing up space on your phone is essential if you want to avoid problems linked to insufficient memory like freezing. In this article, we are going to introduce the best cloud storage that comes into help — TeraBox offers 1TB free cloud storage space where you can keep all your important files and free up space in your phone.
Why do I Have Insufficient Memory on Phone?
With time, your cellphone memory fills up because of several factors. The most common reason is that there are several functions on your cellphone that require more space. For example:
Photos and Videos:

They use up much space on your phone and may affect how it works. You may experience a difficult time downloading other apps or running different programs due to insufficient memory.

Running Various Apps:

 Different apps use up much space on your device and may also require a lot of memory to run. Gaming and streaming applications are some that require much space.
However, the problem can also occur for a much less obvious reason. Some Android users complain that they see "Insufficient Storage Available" even when they have enough space. Sometimes the error also appears as "this device doesn't have enough space to download". The reason behind it is that even though you have sufficient space to install the app you want, there is not enough storage space to execute the process.
Whatever the reason, it is necessary that we clear up some room on phone for the download and installation.
How to Clear Space on Your Phone
Freeing up space on your phone is usually a difficult task because most online options and tools are less effective. You can download as many phone cleaning apps as possible that offer little to no quick solution. Often you have to hit the clear button over and over again in time. Let's get into some of the actually effective ways to clear up space on your phone.
Moving Your Files to an SD Card
Moving some of the files from your phone's internal memory to an external SD card is one of the proven ways to free up space on your phone. You can move all the large files to boost your cellphone's memory.
Clear Your Cache
You can also clear cache from different apps to free up space on your phone and ensure they run perfectly. This is a temporary solution to help you deal with cellphone memory problems because you have to do it more often.
Backup to the Cloud
Cloud storage solutions are essential for individuals and e-commerce platforms that cater to the 'lazy economy'. There are numerous professional cloud services excellent for storing your files.
The free alternatives are increasingly limited, which will no longer have unlimited storage for free accounts.
That doesn't mean there aren't any good free options to choose from. You just have to do your research. Proof of this is TeraBox, a platform that gives you 1 TB of free storage just by registering. Yes, as you read it, 1024 GB of space to save all your files and be able to access them from almost any device.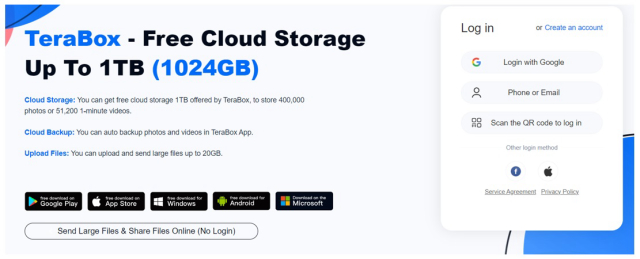 Use TeraBox to Free Up Storage on Phone
TeraBox is a professional cloud storage service that gives you 1TB free for life to save what you want. TeraBox is available for Android and iOS devices, but it also has a web version accessible from any browser. In addition, it also offers these advantages:
You have multiple registration options.
It allows you to organize and categorize all your files.
You can upload 300 files simultaneously.
It allows you to create links to share your files with whoever you want.
It lets you create an automatic backup of the photos you have on your mobile.
It handles excellent upload and download speeds.
Thanks to password protection, your cloud storage is also secured completely in TeraBox.
There are multiple ways to use the 1TB cloud storage offered by TeraBox. Some of the best ways include:
Storing Photos
Photos use up much of your cellphone memory. This is one of the things that can limit your storage and even slow down your phone. You don't have to worry because, with the 1TB storage offered by TeraBox, you can store as many photos as you want.
As the best photo cloud storage, TeraBox allows you to take as many photos as you want during your trip or any other activity. If you also love sharing good stuff about your personal or family life with friends or across various social media platforms, you have enough space to store your media. You can upgrade to the premium option to directly keep high-resolution photos and get up to 2TB of storage space.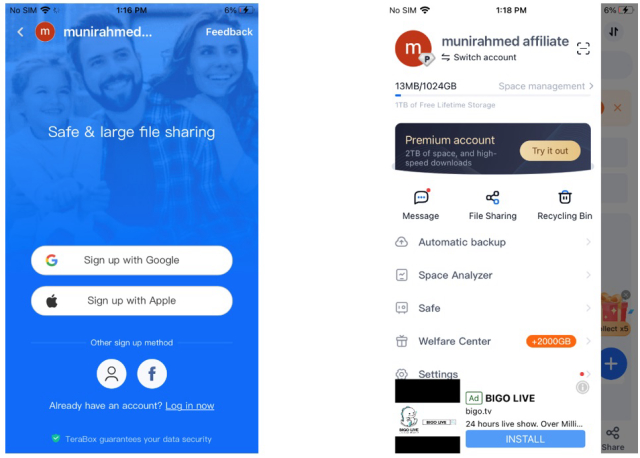 Keep Your Music Collection
How often have you been forced to delete your playlist to accommodate a new playlist because you lack enough space in your phone? This can make you lose some of the important songs in your entertainment collection.
Worry not, because, with the 1TB storage provided by TeraBox, you will have enough space to keep all your favorite songs and playlist in the right quality. This is also ideal for artists and DJs who want to keep their audio files.
Store High-Quality Videos
TeraBox allows you to store your high-resolution movies without worrying about running out of space if you are a movie lover. It can carry up to 500 2GB HD movies and other items. You can also keep your personal videos and your favorite entertainment videos in high resolution to watch later. What's more, with its build-in video player, you can watch movies directly from the cloud without having to download them to local storage, which saves you extra space.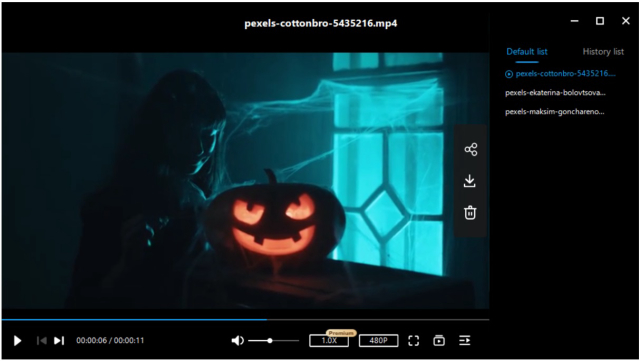 Store Learning Materials
Students are usually forced to pay to store their learning materials on various cloud storage options available. This might prove burdensome given the different financial struggles students go through. TeraBox 1TB free storage space can help you save on storage costs. You no longer have to pay to store your learning materials because you can keep them in the free storage space offered by TeraBox.
Backup Your Important Files
You can backup all your important files to the 1TB free cloud storage offered by TeraBox. This may include photos, videos, messages, PDF files, and contacts. You will have an easy time retrieving them if your device is stolen or damaged. You also get to free up space on your phone and boost its memory. TeraBox's extraordinary cloud storage security can safeguard your important files from data breaches.
Why choose TeraBox?
Cloud storage is one of the most popular areas today in the online technology world. Many modern organizations use these services. Cloud storage is the ideal place to store electronic documents if you have insufficient memory on phone.
TeraBox is an excellent cloud storage product. Its main advantage lies in the huge space of the cloud, which no other online service parallels. The developers guarantee the confidentiality of stored files and the security of data exchange.
Download TeraBox free now to free up space on phone!