We are living in a world where we are blessed with instantaneous internet connections. With the connection comes the need to send large files for free.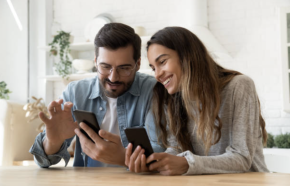 It might sound easy, but it is actually a common issue that most of us face in day to day lives. Sometimes the files are too large to be uploaded; sometimes the recipient cannot download the files successfully; and sometimes the service provider charge a sum for sending files above a certain size.
Hence, it is important to come up with an effective method to share large files without a struggle. In this article, we will acquaint you with the most common ways to transfer large files, and see what's the best way to send large files for free.
3 Common Ways to Send Large Files
Sending large files is not an easy business. People have tried various ways to fulfill the task, and here we summarize three of the most practiced methods of transferring large files.
Sending Large Files via Email
We use emails for most of our communications. Have you ever tried to send some files to someone over email? Then I'm sure you must have encountered a struggling situation. That's because sending some files to someone via email is not something that you can easily do.
As you try to send the email, you will notice that you can attach some files. If you have more files, it will get failed. In case if you are using some email services providers, some cloud service products will only allow you to upload a file with a size of 2GB under their free plan. But what if you have a file that is bigger than 2GB?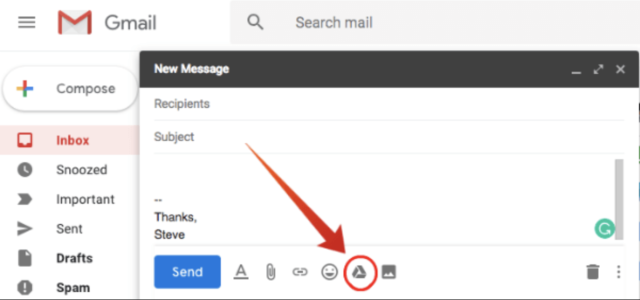 Under such circumstance, one tip is to compress the files before you send it. Compressing files into RAR or ZIP documents can shrink their size and make the transfer faster whichever method you choose. However, if the content is still too baggy to be sent, you will have to pay out of your pocket to upgrade your plan, or switch to other free methods.
Send Large Files via Bluetooth
Transferring files via bluetooth is a popular way to send files wirelessly; and it is free. It works smoothly between most types of devices, with an exception between iOS and Chrome OS. The standard procedure is to turn on Bluetooth on both ends, pair them, and start sending and receiving files.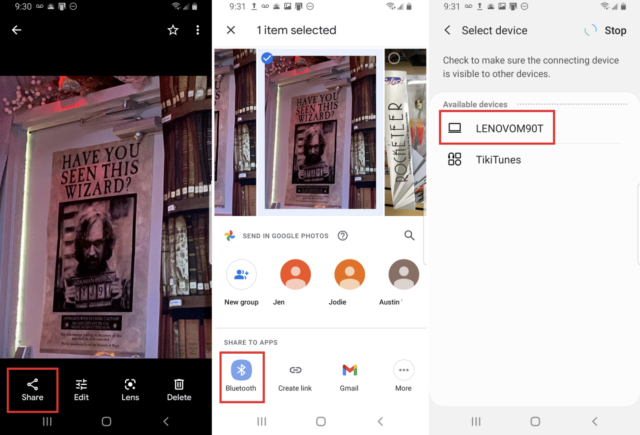 However, many would agree that sending large files via Bluetooth is problematic. Though the process is technically achievable, users can encounter different kinds of error in actual use.
Other deficiencies of Bluetooth also make it a less than ideal option for sending large files. For example, you can only send files when you are physically near the recipient or receiving device. In addition, there are limits to the speed of transfer, which is a horrible thing for large file transfer.
Share Large Files through a Link
Due to the above inconvenience, more and more people are opting for a new file transfer method: sharing files through a link.
Many such services are available in the network. Basically, all you have to do is to upload your files, customize some parameters, and create a link to share with others. However, your experience can vary among different service providers. Some services set an unpleasant limit to the number and total size of files that users can upload and share.
That's where TeraBox can help you. It is the best file sharing site; with its link sharing service, you can upload 300 files at the same time, and you can upload files up to 4GB as long as you register! If you would like to send larger files than 4GB, the affordable Premium plan allow you to share 20GB at a time.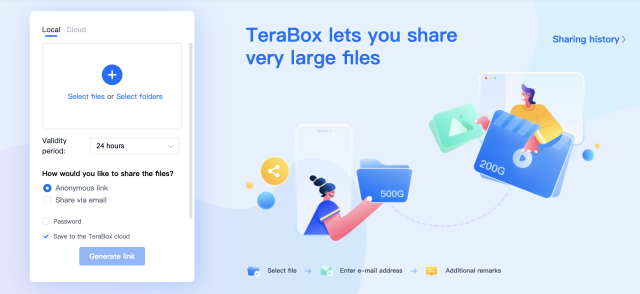 How to Send Large Files for Free with TeraBox?
TeraBox is a tool that can make file sharing quite easy for you. All you have to do is to open up the app, select the content you want to share and click on the "Share" button. You can then copy that link and send to the people who should receive the large file that you are going to transfer. Alternatively, you can also send the link through email, Facebook, Telegram, and other channels. This is a convenient and a hassle-free method to share large files without a problem.
TeraBox offers the most secure file sharing service. One of the most impressive features that you can get out of TeraBox is that you can assign a validity period for the files that you are going to share. For example, you can make the link expire in 7 days or 30 days. If you want to share files permanently, you will be able to do it as well.
If you are going to share a large file that contains sensitive or personal information, you may think about password protecting it as well. Only people who have access to your password will be able to open the file from the URL. This can offer peace of mind to you, as even a person who receives your URL will not be able to open the file without knowing the password.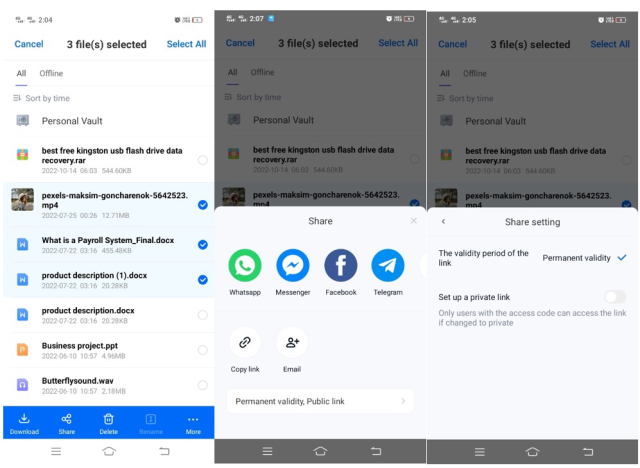 Conclusion
TeraBox is among the best file management tools available out there. Hence, you shouldn't think twice before you use TeraBox. It provides a generous storage space of 1TB to you. Therefore, you will never run out of space. You can use available storage space to save all types of files without a struggle.
If you are impressed with what TeraBox can offer, you can go ahead and start using it for file sharing. You will fall in love with the great features that come with it. You can simply download TeraBox free and enjoy all benefits that come with it.