What's the difference between public cloud and private cloud? Here's all you need to know.
Cloud storage is the most reliable option for storing data, creating a backup, syncing files, and sharing data. Other than that, it is used for team collaboration, storing application data, securing important files, etc. Public cloud, as one subcategory of cloud services, is widely used because of its reliability, security, low investment, and ease of use.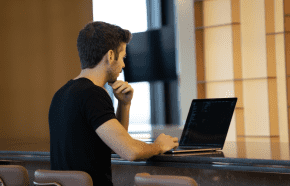 For beginners, it is quite difficult to pick the right type of cloud service. They need to understand the difference between public cloud storage, private cloud, and hybrid cloud to know what the best option is.
In this article, we will discuss different types of cloud storage and explain their features, characteristics, and limitations. We will also introduce various public cloud services to help you select the best cloud storage.
What are the Different Types of Cloud Storage?
Cloud storage is broadly classified into three types, depending on the availability to customers.
Public Cloud Storage
Public cloud storage is a type of storage where various users, organizations, and subscribers use the same servers, hardware, and other resources on a sharing basis. The resources are owned by a third party, and the storage services are offered to people according to their needs.
The public cloud is the most affordable option, and it is the right option for personal use. There is enough storage, and you can select the right plan according to your data. Their users do not need to do anything complex; they just need to choose and subscribe to the storage. The security, hardware, maintenance, and everything else are the responsibility of the service provider. Therefore, it is better for personal use, office use, and small businesses/organizations.
Private Cloud Storage
Private cloud storage is a dedicated cloud for an entity. For instance, if any organization buys it, it will be the only one using the hardware, servers, and other resources; there is no sharing. With that being said, the service can be customized as needed. The user has more control over the storage. The security is optimal, and there is nothing to worry about the privacy breaches and data leakage.
Private cloud storage is preferred by large organizations and businesses that need a storage infrastructure. Since the on-premises infrastructure costs a lot, it is better to use private cloud storage. It is better in performance, security, and everything, but all these things come at a cost. Private cloud storage is quite expensive compared to public cloud storage, and it is usually not the option for personal use.
Hybrid Cloud Storage
The last type of cloud storage is hybrid cloud storage, which is a combination of private cloud storage and public cloud storage. If an organization needs a private cloud, it does not mean that all of its data needs to be in there; it can also have a public cloud for some data. It is a more cost-effective option rather than going for a private cloud. Hybrid cloud has the features, benefits, and pros & cons of both types of storage.
Upsides and Downsides of Public Cloud
Now that you know which type of cloud storage to opt for, let's dig deeper into the pros and cons of public cloud, which is the most suitable option for most users.
Upsides
Cost: As has been discussed, the cost of the public cloud services is much lower than private and hybrid clouds. You can choose the best plan for your needs. There are plans for individuals, teams, and businesses, and the best part is that you can get custom plans as well. Due to sharing of resources, the cost is very low.
Ease of Use: Public cloud is quite easy to use. There is no experience or expertise required. Even if there is any installation or setup needed, it can be done without any hassle.
Scalability: Public cloud have a larger infrastructure because they handle a lot of customers. Users can scale the storage as much as they like. There is an option for unlimited scalability. The best thing is the storage can be scaled whenever you want.
Maintenance: There is almost no maintenance required. Everything is the responsibility of the service provider. Thus, public cloud can save you a lot of time and energy for everyday use.
Uptime: The uptime of the public cloud is ensured because there are many users. They cannot bear any outage; therefore, they usually have backup options to keep everything running. You get the best uptime in a public cloud.
Downsides
Security: The security of a public cloud is not as good as a private cloud. Many users share the same resources, so the threats of hacking, viruses, malware, data leakage, and privacy breach are higher. If your data is too confidential, you must choose private cloud storage. For common users with a relatively low level of security need, it is still advisable to choose secure cloud services.
Control: You cannot control the public cloud. The service provider only offers the storage you need, and the rest is under their control.
Flexibility: Due to a lack of control, you cannot adjust or optimize the cloud according to your needs. So, there is almost no flexibility.
Examples of Public Cloud Services
TeraBox
TeraBox is an incredible public cloud service that offers you 1TB of free storage. The storage is free for a lifetime, so you can store your data, create backups, and share files without paying a penny. The storage is free, but if you want more, you can upgrade to 2TB for only $3.49 per month.

iDrive
iDrive is also a public cloud that you can use for personal data, team, business, or any other purpose. There are separate plans for each category. It offers a complete backup solution, optimal security, and incredible uptime. The price of iDrive is also affordable, especially for the first year. You can get 100GB for $3.71 per year for the first year.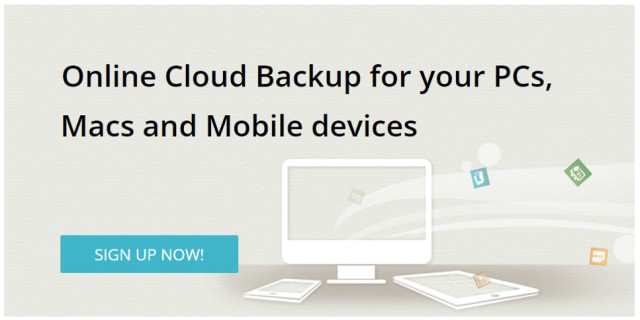 pCloud
pCloud is ideal for storing photos, videos, office files, and other data. It is an excellent option for personal use, sharing, teaming, and collaboration. You get 10GB of free storage when you can store your data. If you want to upgrade, you can buy 500GB for $49.99 per year.
The security of pCloud is reliable, and you can store your data without any worries.

Degoo
Degoo is another public cloud storage that offers massive free storage. You get 100 GB of free storage to store your data. This free storage is enough for various purposes. You can use the storage on multiple devices. However, the data is deleted after 365 days of inactivity.
You can also increase the free storage through referrals. But if you want to upgrade to the premium plan to get more features and storage, 500GB is available for $2.99 per month.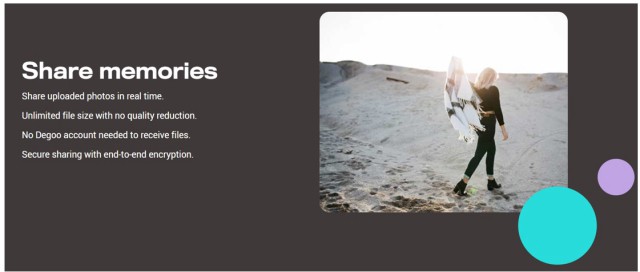 MEGA
MEGA is secure cloud storage where you can store your data and applications with confidence. The data, as well as the chats, are end-to-end encrypted. It ensures privacy, transparency, and security.
You can create a backup using MEGA. It is known for its auto-backup feature. You get 20GB of free space when you create a new account. It can be upgraded to 2TB for $10.36 per month.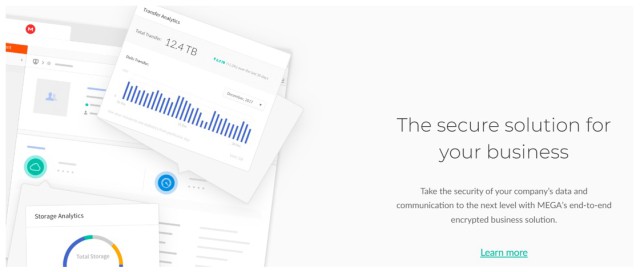 How to Choose the Right Public Cloud?
With so many options available in the market, how can you choose the right public cloud? We suggest you to consider a few important criteria, such as
Security
Cost
Features
Uptime
Scalability
By these standards, TeraBox is arguably the best option for the public cloud because it ensures security to the optimal level. First of all, it is end-to-end encrypted, so there is no way your data can be leaked. You are the only one who can access the data. TeraBox uses advanced security techniques and protocols to make sure your data is safe.
The storage space costs you nothing. You can get 1TB of storage for free. You can use it for any purpose, including personal use, office use, or business use. The free storage can also be increased up to 3TB by doing various simple tasks. Plus, you can upgrade your plan and get more space by paying only $3.49 for 2TB. Thus, it is quite cheaper compared to other public cloud storage services.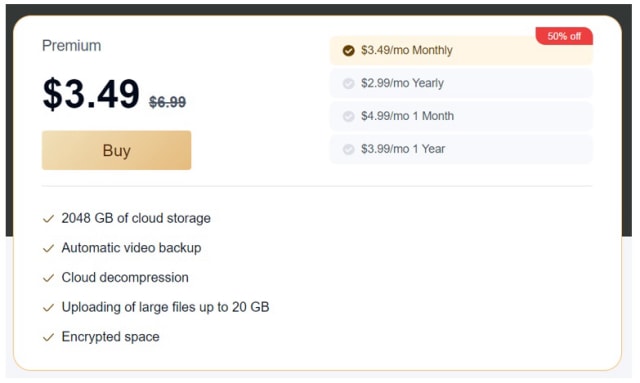 The features of TeraBox are exceptional. You can use its auto-backup feature to automatically upload images, videos, and folders to the cloud. It syncs your data from various devices at a time. Secondly, it organizes all your data and files in one place. You can easily find, access, share, and download from any device.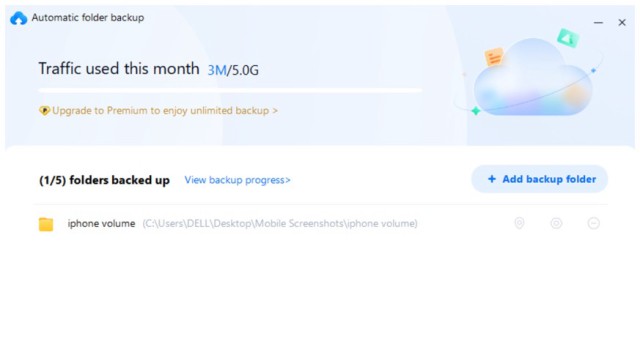 TeraBox makes file sharing easier. You can share large files up to 20GB. Plus, you can set a password and expiration date on the shared link for additional protection. Using the remote upload feature of TeraBox, you can automatically download movies, videos, and files to the cloud. Then, you can also watch videos using the built-in video player.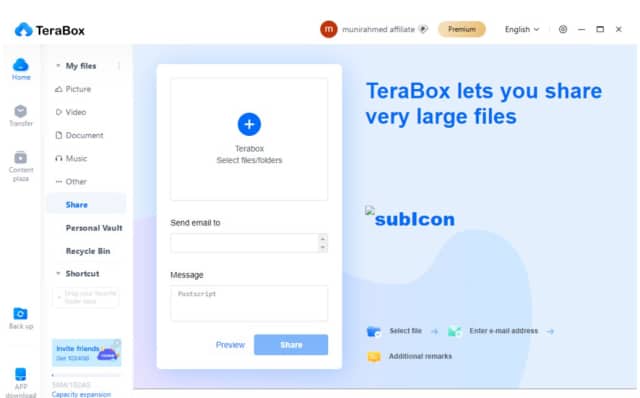 The uptime and scalability of TeraBox are also great. You won't face any issues in accessing your data. It is up more than 99% of the time. In addition, you can scale the drive as you want. You can start with free storage and then increase the storage according to your needs.
TeraBox is an ideal option to free up space for your smartphone or computer. It is free, and you can enjoy tons of features. For more information, we have written a thorough TeraBox review for you.
Final Thoughts
For beginners, it is difficult to differentiate between public cloud storage, private cloud, and hybrid cloud and select the best one for their needs. We have explained the difference between these and their benefits. For personal use, the public cloud is the best option. It is affordable and has all the features you need. We have also shared some of the best public cloud services available. You can choose any of them by looking at the features, pros & cons, and pricing.
The best option is TeraBox. It is ideal public cloud storage that offers 1TB storage for free. You can store whatever you want. Secondly, its extraordinary features make your cloud experience excellent. You can back up your data from multiple devices, sync files, share files, watch videos online, and free up space from the device. You can do everything without paying a penny. Download TeraBox free on your device and enjoy the free space for a lifetime.