Whether you are a techie always looking for the best cloud storage or a regular user in need of some extra phone storage for your photos, the name TeraBox most likely rings a bell. If you are thinking, "Oh, it's just another cloud storage", hold on just a moment. Let's start from the beginning; this is our story.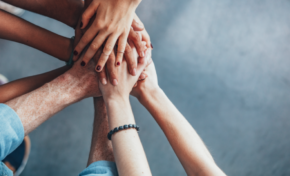 Who Are We?
TeraBox, founded in 2020 in Tokyo, Japan, amazed the world as a high-capacity cloud storage solution, offering unprecedented free storage space of 1 TB. Designed for individuals and business, it prioritizes security and ease of use, and strives for optimal experience and satisfaction. Meanwhile, our company is committed to providing innovative solutions that cater to the unique needs of its users, ensuring that they have access to the latest technologies and tools for seamless data management.
It's no surprise that its popularity has surged over the years. Currently, TeraBox has more than 156 million registered users from 231+ countries and regions, with over 10 million daily active users turning to TeraBox to simplify workflow and improve quality of life.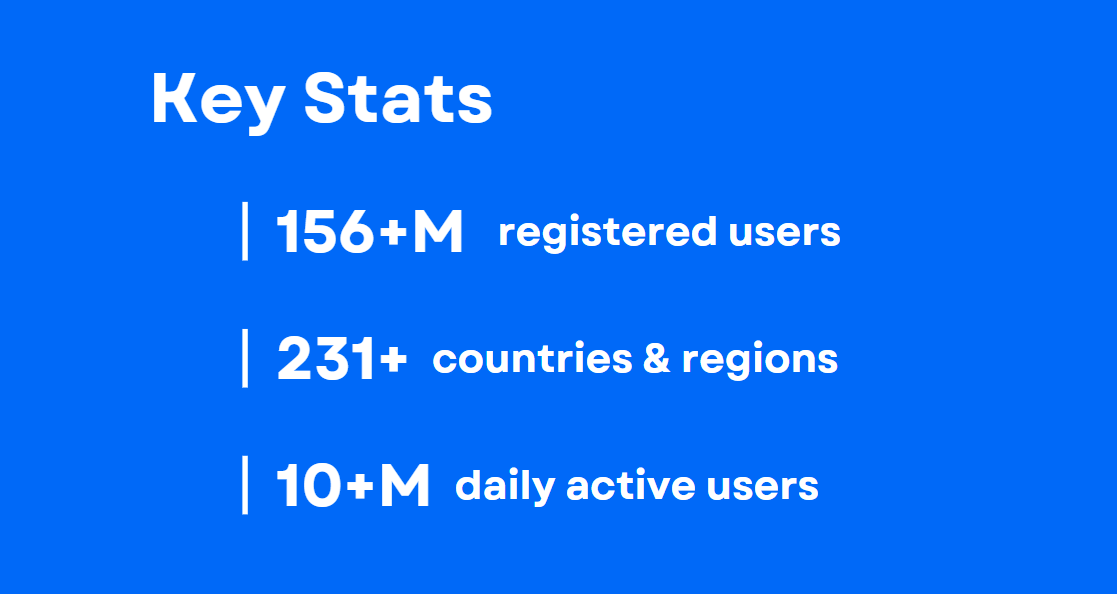 Our Mission and Culture
TeraBox believes everyone is entitled to the right to control their digital footprint and preserve their online privacy, and it is the company's constant pursuit to provide a secure online platform that people can confidently utilize for all their storage and sharing needs.
TeraBox places the utmost importance on our users and strives to provide them with the highest standards of cloud security possible. Whether they need to store, access, or share files, our platform delivers a smooth and efficient process that prioritizes their convenience. Every effort is being made to enhance our services and protect your data security.
Meanwhile, at TeraBox, we encourage our employees to think outside the box and come up with creative solutions to complex problems. We believe that a culture of innovation and vibration is essential to our success and enables us to provide our users with cutting-edge services and products. 
Core Features
TeraBox empowers you with a comprehensive suite of tools and capabilities:
1 TB free cloud storage ensures the safety and integrity of your valuable data, with an additional Personal Vault designed specifically to guard your most private files.

Automatic cloud backup for photos, videos, and folders is available to save you from laborious work.

Large file transfer is both fast and secure. You can upload large files up to 20 GB each, and pack 50,000 of them into one password-protected, time-limited link for sharing.

Photo management enables you to store, view, organize, and enhance photos all in the cloud, without the need for multiple devices, so that your "Memories will Always Be Here" within your reach.

Versatile video player allows you to be immersed in smooth and crisp 1080P videos played at customizable speeds, so as to maximize your viewing pleasure.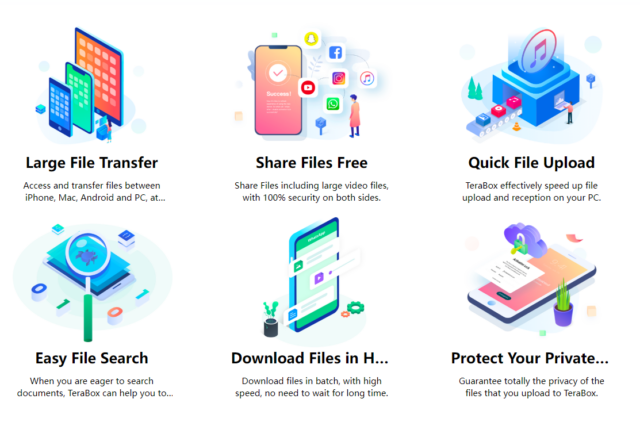 Superior Security
With industry-leading security measures such as SSL protocols, cutting-edge encryption algorithms, and access controls, TeraBox ensures that your data remains safe and private at all times.
Other components of its core technologies include: client-side endpoint encryption, which guarantees that data is transmitted securely between users and TeraBox servers, protecting it from unauthorized access; and large-scale distributed systems and big data security technologies, which support millions of instances (units of operation) so that the service remains reliable even during periods of high demand.
This combination of technologies makes TeraBox an ideal platform for storing and managing confidential data. It has obtained authoritative certifications, including ISO 27018, ISO/IEC 27001, and ISO/IEC 27701, which attest to its adherence to international standards for data privacy.
Our History
May 2020: Product Launch
TeraBox was set in motion, offering free storage capacity of 1 TB upon registration, along with fast transfer speeds, large file transfers, and other services.
April 2022: Growth
With over 35 million registered users, TeraBox has become a global phenomenon.
In the same month, TeraBox introduced its "Referral Program" as a way of giving back, allowing existing users to earn money by inviting new users through file sharing.
July 2022: "Best New Mobile Application"
TeraBox was awarded silver for Best New Mobile Application in the Tool, Utility, and Productivity categories by the prestigious Best Mobile App Awards.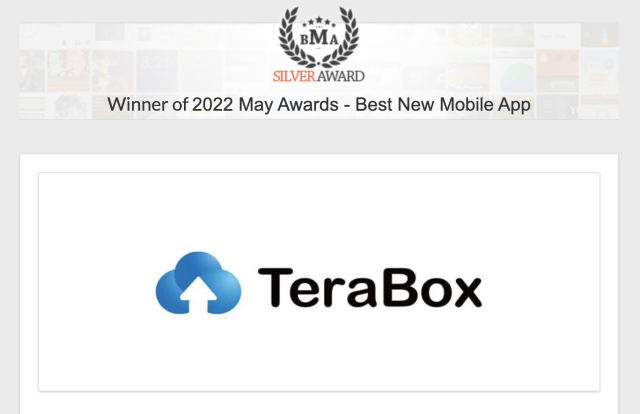 Sep 2022: Introducing V3.0
With the release of version 3.0, TeraBox introduced a new, sleeker user interface and further improved its in-app experience, which formed the basis of the current version.
Dec 2022: Reaching a Million Users; Security Advancements
TeraBox's global registered users exceeded 100 million.
Flextech Inc. was certified for ISO/IEC 27018:2019 and 27701:2019; previously, it had been certified for ISO 27001:2013.
2023: To Be Continued
More exciting new features and surprises are coming soon.
Coming up next
TeraBox is going to introduce a number of new capabilities, including document preview on our web app and PC platform, as well as an increase in the upload file size limit for members from 20GB to 128GB. We are also working on improving video playback features, including audio track switching and subtitle functionality, to better serve our users.
Furthermore, we are committed to maintaining the highest level of security for our service and will continue to make improvements in this area.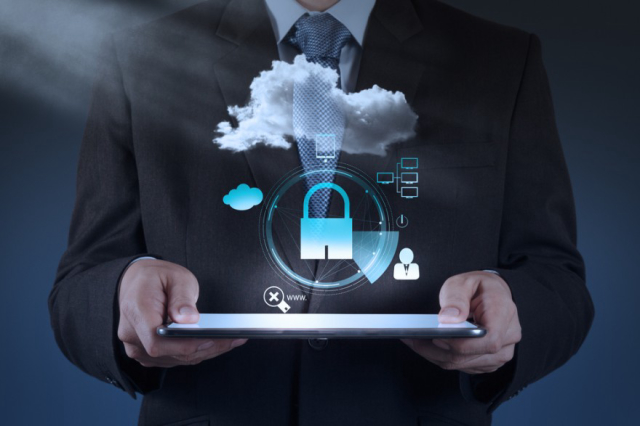 Our Team
Here at TeraBox, our team consists of highly qualified professionals, who have clear responsibilities and work together to deliver top-notch service to users. Our developers are handpicked from prestigious universities and have gained invaluable expertise working for renowned companies such as Apple, Google, and Microsoft. Their exceptional skills, combined with their strong work ethic, drive the development and optimization of TeraBox.
TeraBox is also proud to collaborate with esteemed business partners, including Booster, ATOMica, and PLXELA, whose support goes a long way towards our efforts in delivering high-quality cloud storage services. We also want to thank our media partners, including Yahoo! Finance, PR Newswire, and TECHOFFSIDE, for helping to keep our audiences up-to-date with our new offerings and advancements. These partnerships are integral to TeraBox's success.
Contact Us
As always, we would love to hear from you. Send us your thoughts and questions about TeraBox, as well as any suggestions for how we can make the app better! You can get in touch with us in a variety of ways. Besides our website and in-app comments, you can easily reach us on Facebook, Telegram, and Twitter. Your opinion means the world to us.
But of course, if this is the first time you ever hear about us, and you feel like giving it a shot, just go ahead and download TeraBox for free on whatever device you are on.