Videos, photographs, and other documents on our devices are always prone to be lost. While you can recover them with third-party apps, the wise thing to do is to backup when you can. Therefore, we are here to present you the world's largest free cloud storage – TeraBox.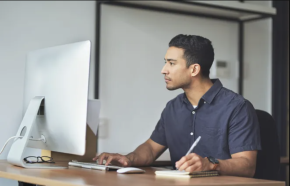 TeraBox is free cloud storage that is convenient and has the largest space you can get out there. 1024GB worth of free cloud storage that can store approximately 300,000+ photos, 2,500+ video files or 6.5 million documents. Read on to learn more about this amazing cloud service!
Comparison with Other Cloud Storage in Terms of Space
TeraBox outperforms a number of well-known cloud storage services when it comes to storage space.
TeraBox is unique in that it offers a massive 1024GB of free cloud storage that can be accessed on Android, iOS and PC. The list below shows how TeraBox rates above popular cloud storage services in terms of space.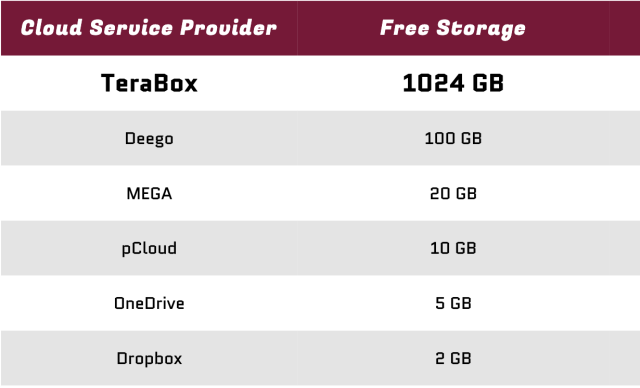 To be more specific, the basic plan offers 1 TB cloud storage for free. But if you want more storage in addition to that, you can upgrade your plan with a small amount of subscription fee around $3 every month, which is way cheaper than other cloud services in the market.
Yet having the 1 TB is not the best part; you can use for various purposes. You can upload your files and organize them the way you like; you can share the files with your family and friends by creating and sharing a link; you can even use it to download videos online, and watch them directly in the cloud storage!
TeraBox user interface is extremely aesthetic, intuitive, and easy to use. Our users generally have positive feedback about the usability of the app; even people with little technical skills can learn to use it in no time.
Core Features of TeraBox
Let's delve deeper into how to use TeraBox as a multi-functional cloud storage tool:
Storage: TeraBox provides the best cloud storage, with 1024GB of free, permanent space. With TeraBox, you can store 300,000 of travel photos or 50,000 HD videos of one minute.
Online video and photo streaming: Videos and photos can be viewed at high speeds on both mobile phones and desktops, allowing you to binge-watch whenever and wherever you choose, whether at home, on the way to work, or at a friend's gathering.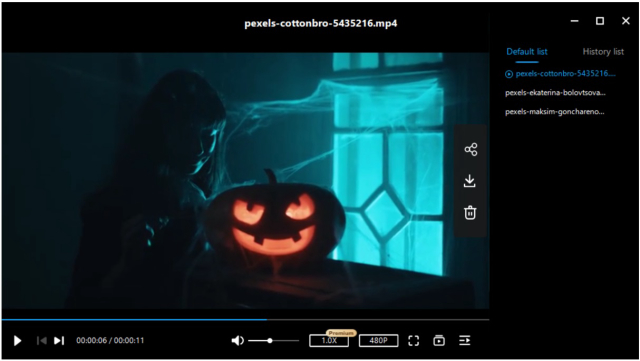 Automatic photo backup: photos on mobile devices are backed up immediately, freeing up your device storage.
Intelligent album: All of the photos you post will be automatically classified. It's simple to find the photo you want thanks to the album's smart classification.
Multi-terminal Coordination: It supports and allows Synchronous uploading and use at both the web and mobile terminals.
Secure file sharing: Permission based sharing is available (Either you give people a secret code to access your shared files, or you make the link public for everyone to use)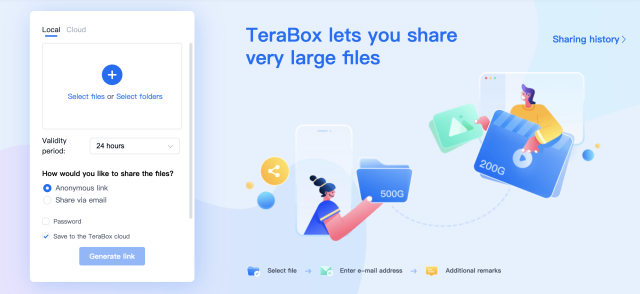 Privacy protection: Multiple security systems are in place to ensure the safety of your account. You can encrypt your data with a password. A secondary verification will be required each time you enter TeraBox, in order to ensure data security.
File Access: Use the app to safely access any type of file interchangeably between your phone and computer, it is best for office scenarios to store large files, easily archive your files, and also download several files at once from your transfer list.
Find files faster: Search files by name and keyword to locate it easily. TeraBox is a fantastic source of comfort.
Is TeraBox Safe?
As the one cloud storage provider that offers the largest free cloud storage in the world, TeraBox often gets questions about its security. People wonder whether TeraBox can be trusted, as 1 TB free storage might sound too good to be true.
But TeraBox always stands the test. It is a secure storage that allows the users data to be encrypted and accessible when required. It uses strong AI technology to protect all your files, organize them for you, and let you rapidly back up and browse through your images without fear of losing them.
Cloud storage with TeraBox doesn't go wrong because of maximum security. TeraBox provides a secure location for all of your files, as well as protection against data theft. TeraBox allows you to back up, synchronize, access, and share your vital files in a secure manner.
Final Thoughts
TeraBox is the largest free cloud storage provider. Beside its wonderful pack of features, you also get to enjoy free 1TB cloud storage that will make file handling and storage much easier. Download TeraBox free to get 1TB free cloud storage today!