Are you looking for step-by-step instructions on how to transfer files from Android to PC? Read this thorough guide and learn to transfer files from Android to PC without any hassle.
How to Transfer Files from Android to PC
We often need to transfer data from our Android devices to PCs for creating data backups, editing images/videos, copying data to other devices, and various other reasons.
Next I will list 2 common methods for transferring large files.
Solution 1: Transfer Files through Bluetooth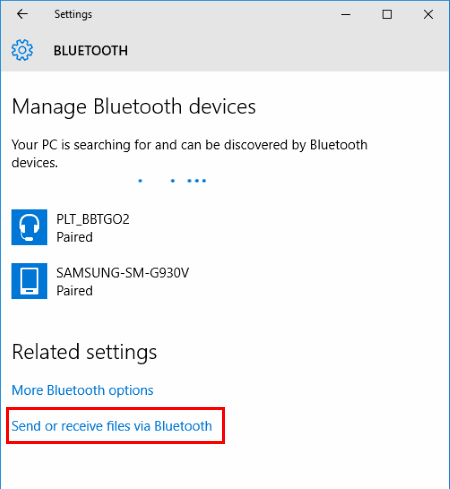 Bluetooth may also transfer photos from an Android device to a PC. To do so, follow the instructions below.
Step1: By searching for Bluetooth in the Windows search box, you may enable it on your PC.
Step2: Use the toggle in the notification panel to turn on Bluetooth on your Android. Then locate your computer and link it with it. You must also click "Pair" or "Connect." To pair, you may need to input the code.
Step3: Then, under the Bluetooth settings on your computer, go to "Send or receive files" and then "receive files."
Step4:Select the file and go to the "Share" button on your Android phone. Bluetooth should be selected. From the list of accessible devices, choose the name of your Windows PC.
Solution 2: Transfer Files by Sending Email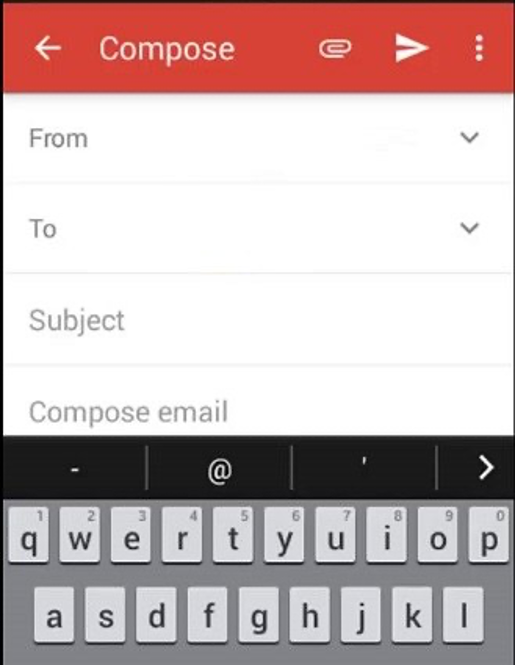 Email is another way to transfer large files wirelessly. To do so, follow the instructions below.
Step1: Open your preferred mail client, such as Gmail.
Step2: Type your email address in the "To" part of a new email.
Step3: Choose to attach files to your email, then locate and upload the files you wish to send.
Step4:Wait for the files to be uploaded and transmitted after pressing the Send button.
Step5:Select the email you just got from yourself in Gmail on your PC's browser. Download the attachments from the email.
But when we transfer data through traditional means like bluetooth, email, etc., it takes too long to transfer data. In addition, these traditional methods cannot handle large files, which is why you often see the message, "The file is too large".
If you are looking for a better, faster, reliable, and easy method to transfer files from Android to PC, stay with us till the end of this article. We will show you how you can transfer your data quickly and without any hassle.
Transfer Files from Android to PC Using Android File Transfer App
There are dozens of Android applications that claim to transfer data from Android to PC and make the data transfer easier than ever. You only need to download one of these applications, pair up your computer with the application, and then easily transfer your files.
All seems easy, but unfortunately, these applications have many drawbacks and cons, and you might not want to use them in the first place. Firstly, all these applications can transfer only small files. If you try to transfer large files, such as 10GB or 20GB files, either these applications will refuse to transfer or take an eternity to complete the process.
Secondly, the data transfer rate is quite slow, and you might end up wasting several hours transferring massive data. The process is time-consuming, and in addition, you might have to pay a monthly or yearly subscription fee for this slow rate of data transfer.
If you are looking for a better solution to transfer files from Android to PC, you should try TeraBox – large file transfer.
How to Transfer Files from Android to PC with TeraBox
TeraBox is a popular cloud service that offers you a free 1TB free cloud service and 200MB free privacy space where you can save all your files to access them easily wherever you want and keep them safe.
TeraBox also offers fast transmission of large file. If you are a formal user, you can transfer files up to 4GB, while premium users can transfer a file up to 20GB. It has made file sharing easier than ever. Whether you want to transfer your files to Windows, macOS, iOS, Linux, or Android, it is an all-in-one free file transfer service that can do the job.

The transfer speed that TeraBox provides is commendable. You can utilize it for your personal or commercial use. You can also create links to share your files with others. Most importantly, TeraBox offers a Remote Upload option that can upload your files using a link. You can enjoy all these services for free up to 1TB. Surprisingly, users can get 2TB of space for just $2.99 per month in premium, which is a lot less than other similar services.
Steps to Transfer Files from Android to PC Using TeraBox
Step 1: First, you need to download TeraBox on your Android device.
Step 2: Launch the application. If you are a new user, you need to sign up for an account. You can also sign in using social media.
Step 3: You only need to tap on the "+" button to upload files. Tap on Photos, Videos, or Documents.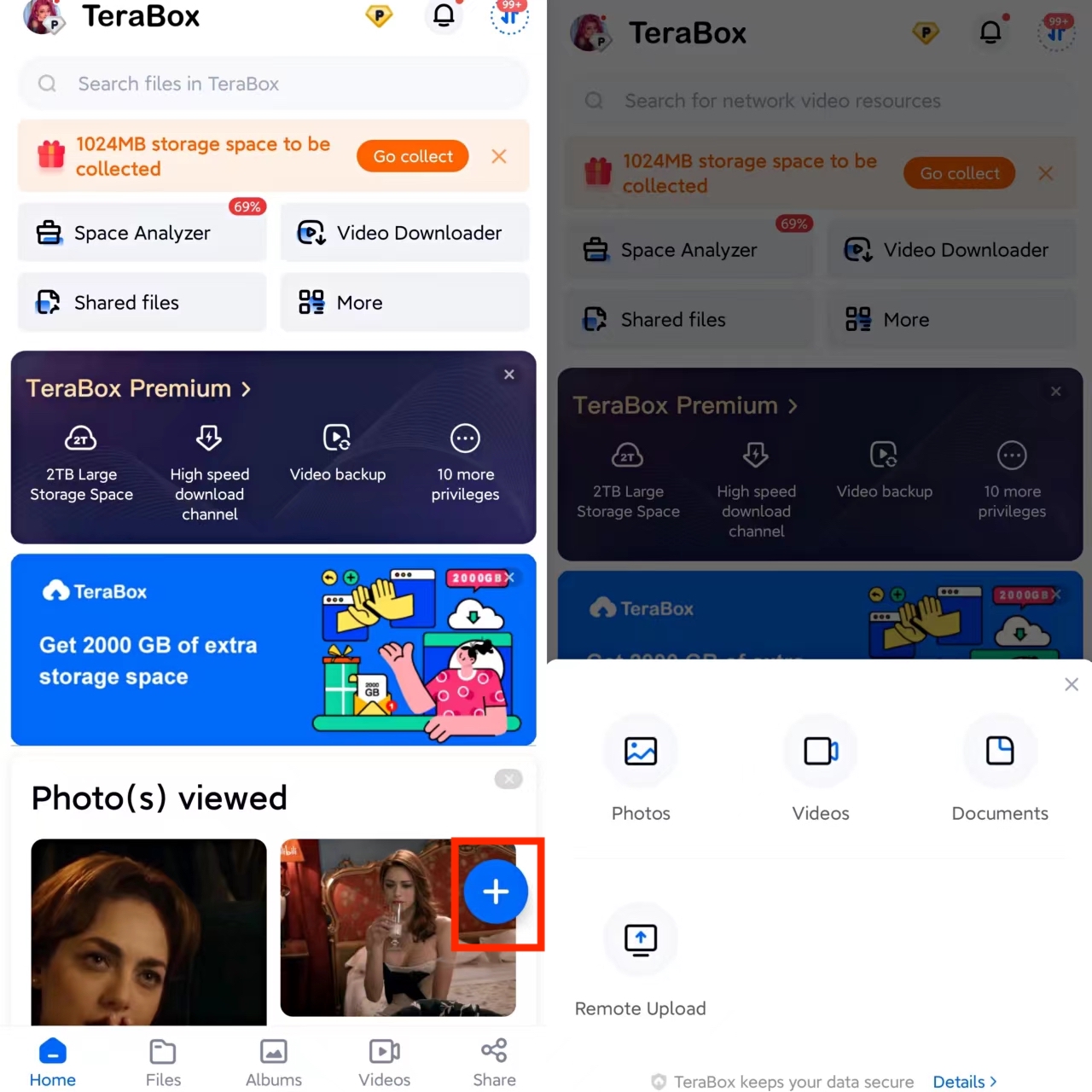 Step 4: Now, you need to go to your PC and open your internet browser. Go to the TeraBox website and log in using the same account.
Step 5: You will see the file you uploaded from your Android phone. Select the files and go to More. Click on Download. Save the file to your computer. It will be an archive file that you can easily extract.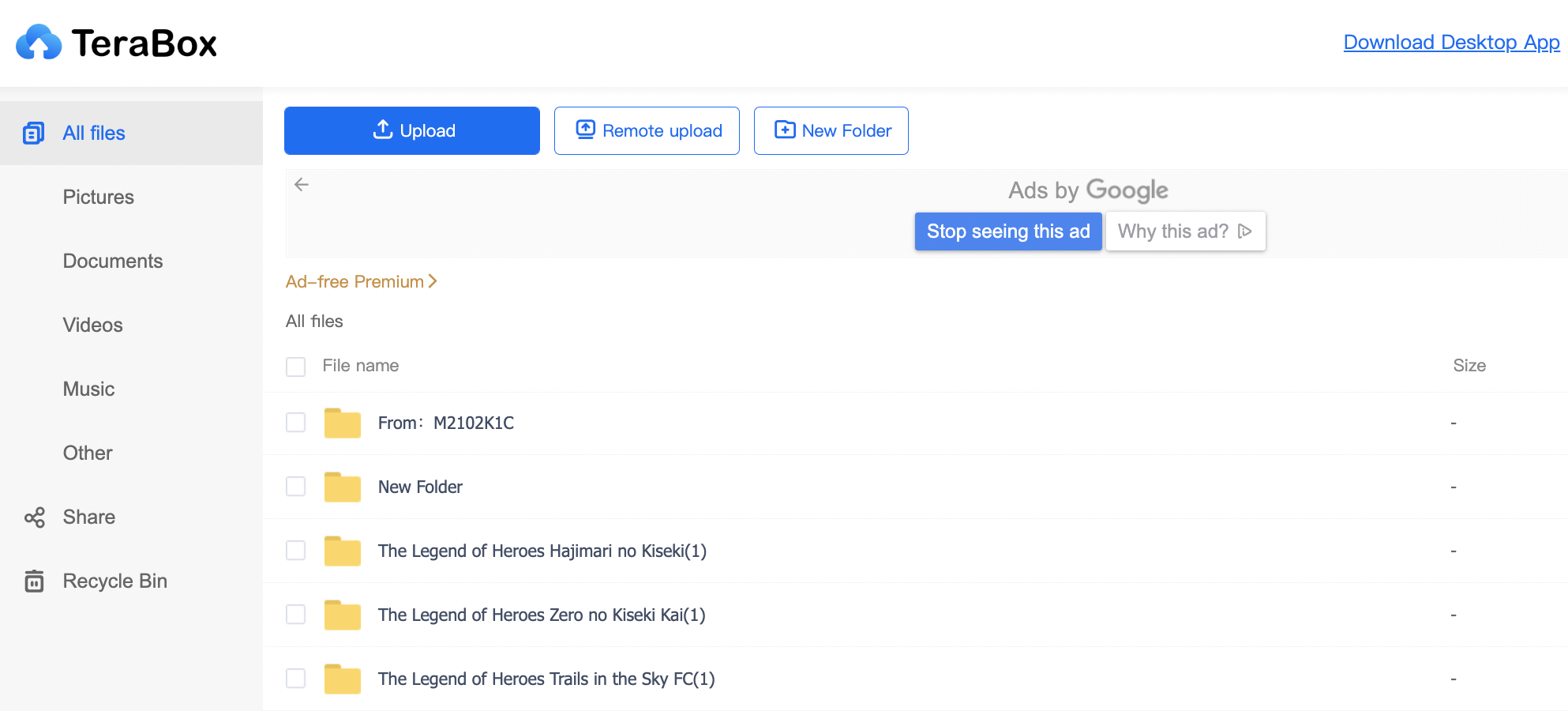 How to Share Files from TeraBox After Transferring from Android to PC
TeraBox also allows you to share the uploaded file with anyone you want. You can share files with your friends and clients. The best part is that you can set a suitable validity period, and after that, the link will expire automatically. In addition, you can also protect your files using a password. All these features make TeraBox suitable for all types of uses, including personal, commercial, and corporate.
Steps to Share Files from TeraBox
Step 1: If you are using a PC, open internet explorer or any other internet browser. Go to the TeraBox website and log in to your account.
Step 2: Now, you need to select the files that you want to share.
Step 3: Now, you can either enter the email addresses of recipients or copy the link. Click on Setting. Here, you can set the validity and apply the password. If you have copied the link, share it with the recipients.
Final Thoughts
We have discussed how to transfer files from Android to PC in detail. There are various ways to do that. You can try Bluetooth, copy & paste, sharing applications, email, or SD card. All these methods are traditional, and they take too much time to transfer your data. TeraBox is an excellent way to transfer your files from Android to PC. You can transfer your file between different operating systems at a very high speed, and it supports large files up to 20GB—Download TeraBox for PC and transfer, share, and backup your files without any hassle.