Cloud is the preferred option for storing data, app integrations, collaboration, and other purposes. It is a reliable, secure, and easy option for personal as well as business purposes.
The global cloud storage market was $90.17 billion in 2022 and is estimated to grow to $108.69 billion in 2023. By 2030, it could reach up to $472.47 billion. With that being said, its demand is increasing drastically (source).
The only problem that users face is the hefty cloud cost. They try to find some cost-effective solutions. In this article, we will focus on how to reduce cloud costs. We will also share free cloud storage services to eliminate or minimize the cloud cost as much as possible.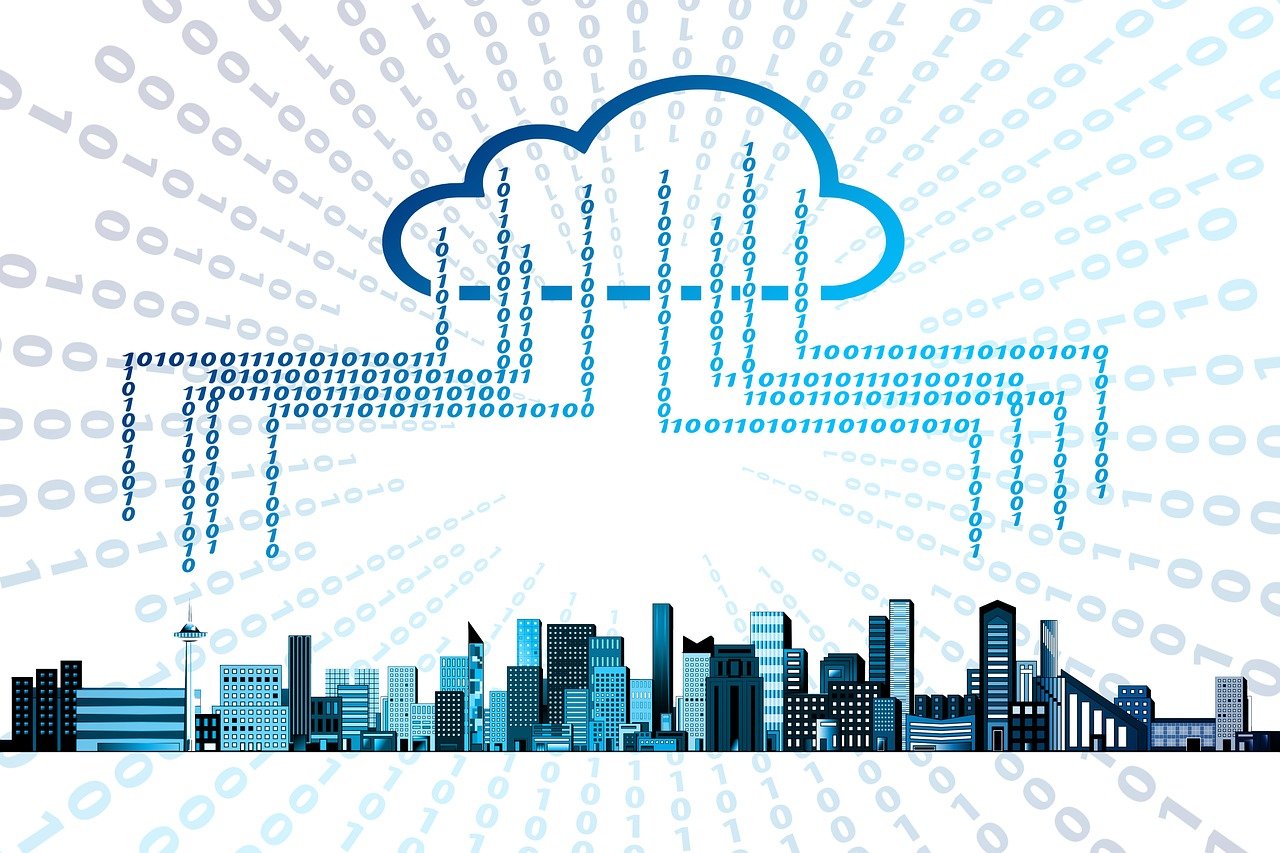 How Much Cloud Storage Do You Really Need?
Before you buy any cloud storage plan, you must consider your needs. Otherwise, you may end up buying extra or insufficient space, which is again a loss.
If you don't have any idea of "how much cloud storage do I need?" you can consider some important factors. Once you have a clear idea of the space you need for your tasks, it will be easier to select a cost-effective solution.
Here are the important factors you need to consider:
Data Volume
Firstly, check your data volume on the hard drives or wherever you have stored the data. Check how much space your data takes. It will give you at least a rough idea of what data volume you need in cloud storage.
Growth Projections
Secondly, consider the growth of your business, personal data, etc. You need to have a rough estimate of at least one year. Let's say your current data requires 500 GB, and it will increase up to 700-800 GB this year, so it is better to get a 1 TB cloud storage subscription to minimize the cloud cost.
Usage
You also need to consider your usage. For instance, if you do video editing, you need a lot of space. But if you only need storage for personal photos, videos, and documents, you won't need much space. Thus, after getting an idea of the current data volume and growth projections, consider some extra storage according to your usage.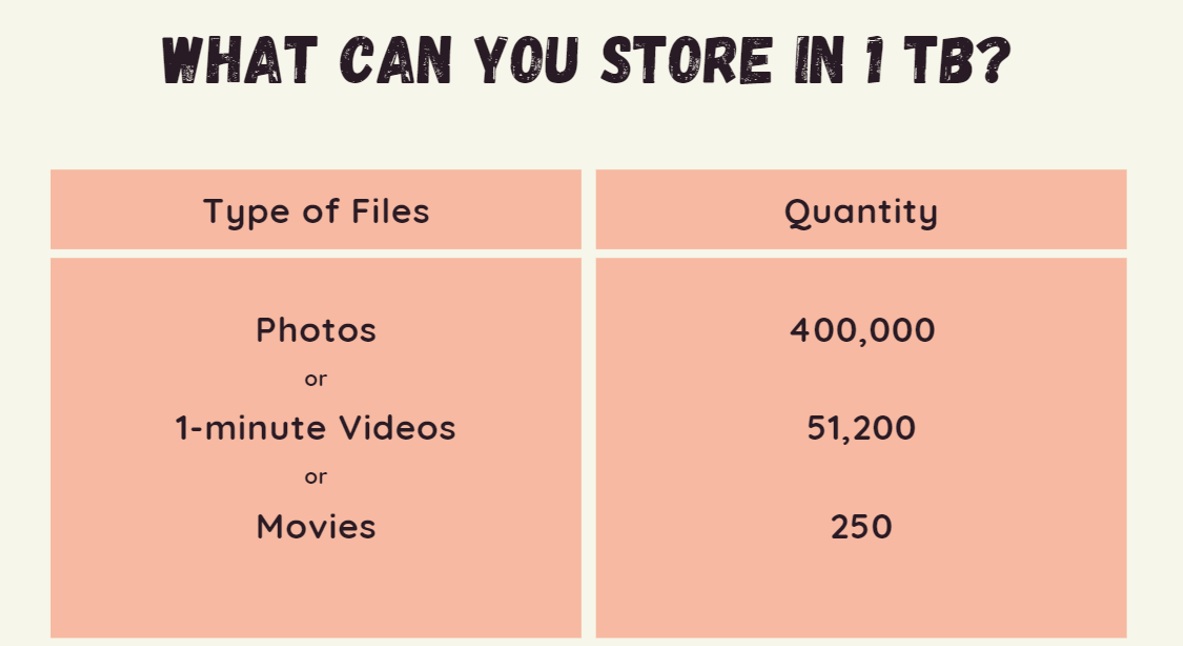 Estimating Cloud Storage Costs
If you know the cloud cost of 1 TB, then estimating the total cost according to your needs becomes easier. It is the reference point we can use.
So, how much is 1 TB storage cost?
It depends on the service provided, the features they offer, security, and tons of other things. There is no fixed price for 1 TB; however, we can have a rough estimate after looking at the pricing of different cloud storage services.
The average price of 1 TB is around $4. Some service providers offer low rates, while some charge a hefty amount, even for 100 GB. TeraBox is the only cloud service that offers you up to 1 TB of free storage, where you can store all your personal and business data from different devices.
When you get a 1 TB or lower plan, the price is higher. The cloud cost per TB reduces, along with the storage you need.
After analyzing the storage you need, you can get a rough idea of the total cost. For instance, if you need 5 TB, the total cost would be around $15-20. This cost changes with the service provider, features, and other factors.
Here is a list of cloud costs of some popular service providers: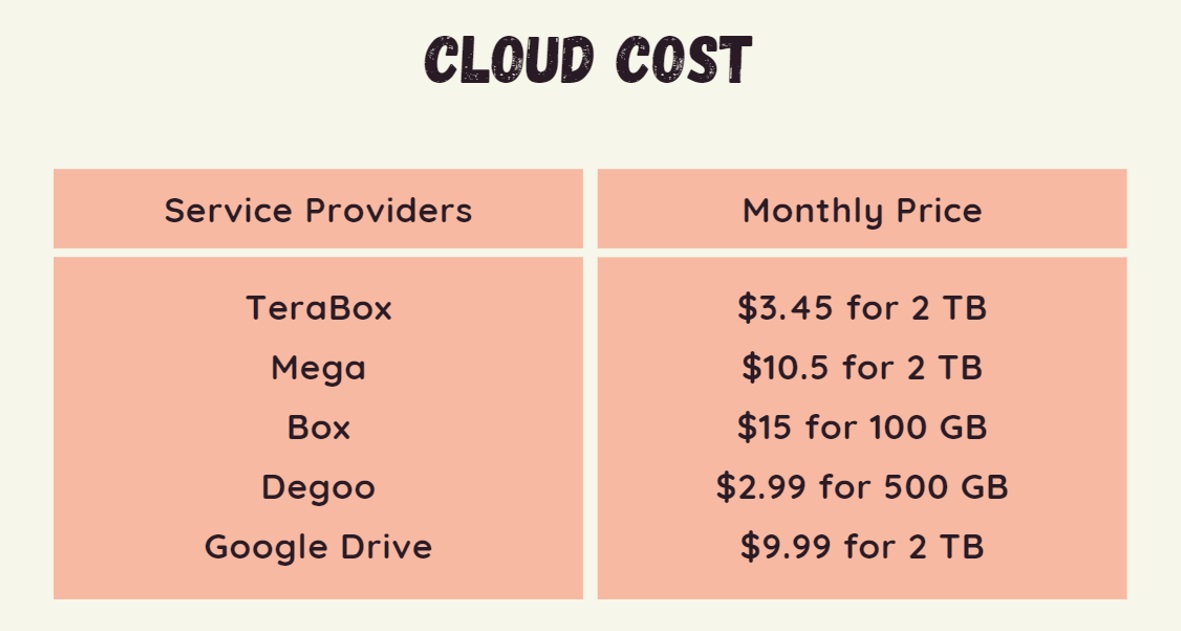 How to Reduce Cloud Costs?
Of course, it is possible to reduce cloud costs if you know how to optimize the storage. Here are a few tips to save money.
1) Regular Memory Cleanup
Unorganized and cluttered data takes up more space in storage because there are unnecessary and redundant items. It is better to clean up the memory regularly and keep everything organized.
If your data is just several GBs, you might not see a big difference after regular cleanup. However, if your data covers a couple of hundreds of GBs or TBs, then regular memory cleanup does matter.
Create separate folders and spaces to organize data. Then, if there are any unused, redundant, or unnecessary files, delete them. It helps you reduce the cloud cost to a great extent because you will not need a massive storage plan.
Further reading: How to clear storage on your device?
2) Using Physical Hard Drives
You don't need to transfer all your data to cloud storage. If there is too much, transfer some data to the hard drives.
Why?
Hard drives are much cheaper, and you can buy multiple to store data and create backups. So, there is no need to worry about data loss.
It is better to transfer important, shareable, and extra-confidential data to cloud storage. That should be the priority, and the less useful data can be transferred to the hard drives.
It will reduce the requirement for cloud storage as well as the overall cloud cost. But make sure to create regular backups of your data on the hard drives to deal with unfortunate events.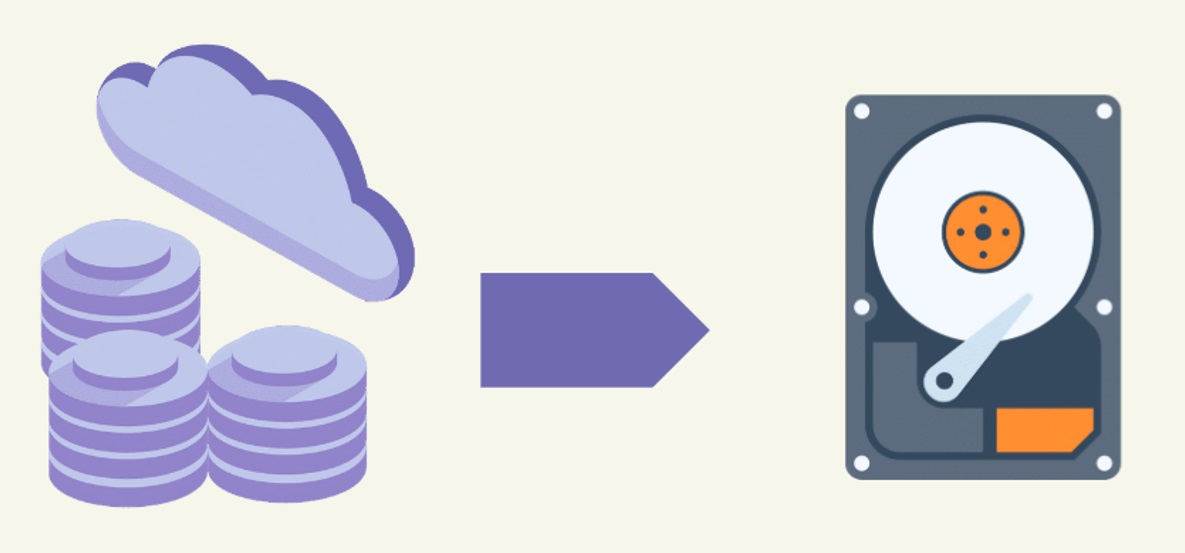 3) Data Compression
Data compression is an excellent technique for saving cloud storage. You can turn 100 GB of data into 10 GB or even less without any hassle.
Thus, it is better to store your data in a compressed format in the cloud. You can use any compression tool you prefer. It is also an excellent way to send large files faster. Just upload the compressed file, and it takes minimal time to be ready for sharing.
However, you need to keep in mind that compression can decrease the quality of videos, images, and similar files. So, try to do lossless compression using a reliable tool.
4) TeraBox for Cloud Storage
TeraBox is an incredible choice if you want to reduce cloud costs.
Why? Let's understand the reasons.
Firstly, TeraBox is the only cloud storage option available that offers up to 1TB of free storage. With that being said, you can store tons of data without any cost. You can use TeraBox on your computers and smartphones to store data. It offers automatic backup for devices that sync your data to the cloud.
If you want to upgrade to a higher plan, the 2 TB plan costs only $3.49 per month. You get extra additional features, such as automatic video backup, private cloud storage, up to 20 GB file uploading, cloud decompression, etc. The plan is quite affordable, so it reduces the cloud cost.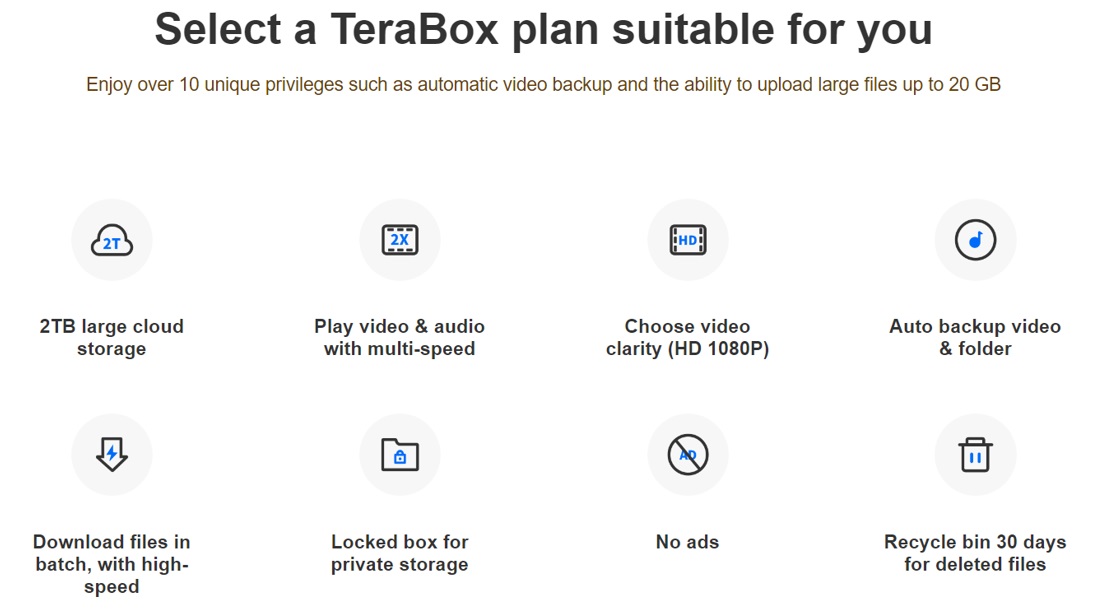 Another incredible feature of TeraBox is the Space Analyzer. It allows you to delete duplicate files, such as photos and videos, from devices with one tap. Once the files are backed up in the cloud, they can be deleted from the storage in one go.
Real-Life Cost Reduction with TeraBox
Individuals and businesses have cut their cloud costs and expenses by using TeraBox. We have some case studies and real-life examples. Hear the saying from TeraBox user Jacky Letoan:
"I am a freelance video editor and need a suitable solution to store the video files of clients and share them without any hassle. Video files are usually large, so they take up too much space on the internal storage, and sending them to the clients takes a lot of time.
Then I tried the TeraBox premium plan of 2 TB. By using TeraBox, I can easily create automatic backups of all videos. Therefore, I never need to worry about the loss of my effort due to hard drive malfunctioning or viruses.
In addition, I upload large video files at high speed, which saves a lot of time. Most importantly, once the files are uploaded, sharing them with clients is quite easy. I can share the link and add a password and validity period for extra security."
Similarly, a small accounting business had to store important files in secure and reliable storage. They tried TeraBox and uploaded their files without any worries. TeraBox's security is exceptional, and the encryption makes the data more secure. They can easily share confidential data with clients without worrying about data leakage.
Final Thoughts
Cloud storage is a need for individuals and business owners. It is a secure, fast, and easy solution to store and share data. We have discussed some factors that affect cloud costs and methods to minimize the expenses as much as possible. TeraBox offers up to 1TB of free storage and affordable plans and features to reduce the overall cloud cost. Download TeraBox APK on your device and satisfy your storage needs. Try the free plan first, and then switch to the premium plan after satisfaction.