In recent years, more and more users choose to store their data in the cloud because it is very convenient. Namely, they can access their files from anywhere in the world and from any device. All they need to do is log in to the file management tool of their choice and download the file they need. However, some tools have limitations as to the number of files that can be downloaded at the same time.
That's where TeraBox proves to be the best file management tool that you can start using today. With this application, the process of storing your files on the cloud becomes easier than ever before.
TeraBox – The Best App to Store and Download Your Files
TeraBox is a file management tool that offers you the biggest free cloud storage on the market. In more detail, the application gives 1024GB cloud memory space to every registered user for free. This space is more than enough to store around 400,000 photos, 2,500 movies, 6.5 million documents, and even about 51,200 1-minute videos. In this way, every user can store all of their data on their device and free up some space.
In addition to this, TeraBox makes it easy for users to download or share their files whenever they need to. Moreover, the file management app has developed many features that will bring even more convenience to your everyday life. For instance, you can take advantage of the upload of your new files, whenever your device has access to the Internet. Furthermore, TeraBox has implemented the Remote Upload function with which you can save files directly from links. Lastly, the TeraBox Safe Space is a feature that allows you to keep your confidential files protected.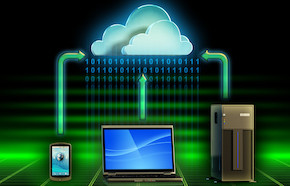 How Many Files Can You Download from TeraBox?
What makes TeraBox so amazing is that it allows its users great flexibility, even in the free plan. This means that you can use this tool to download any number of your files without having limitations. All users can download multiple files at once from the cloud The only thing you need to do to take advantage of this amazing tool is to download the app and create an account.
What Is the File Size Limit for Downloading from TeraBox?
Another great thing about TeraBox is that it gives so much free space and all of its amazing features to all of its registered users, no matter the plan they are using. This means that you can start using the 1024MB of cloud space for free. In this free plan, you also benefit from the rest of TeraBox's high-quality services, such as the remote url upload, the automatic backup, and the safe space. In the free plan, you can download files of unlimited size at the same time, as long as your device has enough memory.
Apart from the free plan, you can choose to upgrade to the Premium plan. Users in this plan take advantage of even more cloud space as they get 2TB. Moreover, they can use the app ad-free and benefit from high speeds.
TeraBox offers you a free 7-day free trial so that you can try the services of the TeraBox premium plan. After this period, your monthly fee will only be $2.99.
How to Download your Files from the App
TeraBox is a tool that you can instantly learn how to use. The steps for uploading and downloading your files are very quick and easy. The first thing that you need to do is get the app's downloader from the official website, install the app, and launch it. Then, you have to create and verify your account. The steps for downloading your photos and videos from TeraBox are the following:
#1 Upload files to be stored in the cloud. Click the "+" icon and select the files you wish to save on TeraBox. Wait until the uploading process has been completed. Once it's over, you can find your files in the TeraBox folder.
#2 Browse your files and select which ones you need to download. When you decide on the files you want to get, click the "Download" button so that the downloading process begins.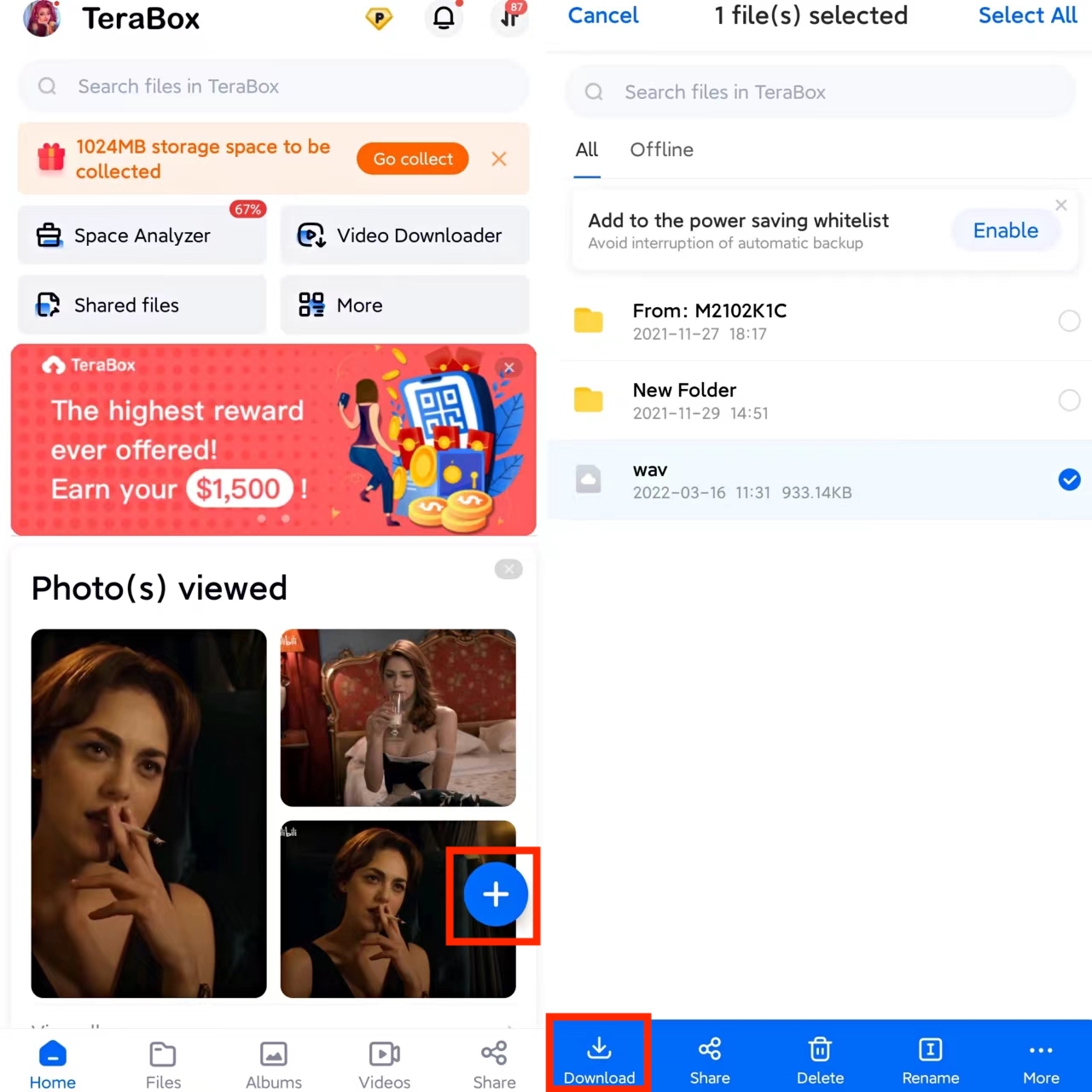 If you still have questions, you can watch the video below!⬇️⬇️⬇️
The Bottom Line
TeraBox is the perfect tool to store all of your data. It works perfectly on any operating system and you can use it from anywhere. Download the app from TeraBox Official Website to save all your important files.⬇️⬇️⬇️