Yes, it is possible to remote upload files using TeraBox. For those wondering what is remote uploading, well, this helpful feature known as remote links upload enables you to upload your files from any URL to the cloud directly. This means that you can simply put your files on cloud service with remote URL upload. With TeraBox's remote uploading feature, you get to experience a much faster uploading process than what you would actually have to do while uploading files one by one.
Today, with TeraBox, remote uploading is easier than ever.
For those who didn't know, TeraBox is one of the most innovative and ahead of its time application on the market today. Not only do you get 1TB of free cloud storage, but you can also safely store your important content.
Many cloud service platforms now require you to pay huge fees to use 1TB storage service, but when you use TeraBox, you don't need to pay so much.
The best part is that this cloud service space offered by TeraBox is completely free, and you can continue to use it without any hidden fees or clauses.
Cloud storage with remote upload function
The feature to upload remotely is very significant when you are looking for the perfect cloud service provider.This is because the element of remote upload for cloud service users lets them upload files to the cloud directly, either through the web directly or even through torrents. This is why remote uploading is such a vital part of the manner in which you utilize cloud service.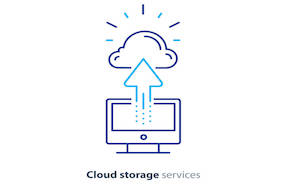 And this is one feature you should always look for when choosing the best cloud service provider. If the cloud service provider is offering cloud space with remote URL upload, as TeraBox provides to all its users, then you should definitely go ahead with such a provider.
Now let us look at some of the most significant benefits of using TeraBox:
Cost effectiveness: With TeraBox's remote upload feature, you no longer have to pay hefty fees to avail of cloud storage with a remote upload facility. Most of the cloud service providers in the market today do offer a free tier as well, but the catch here is that they only offer very limited storage space and no other features. With TeraBox, though, you not only get remote upload capability, but you get it in combination with their free plan that includes 1TB of free cloud service space. So not only are you getting everything you need, but you are also saving money.
Ease of Use: Nobody wants to use a platform that is challenging to navigate and use. Everyone wants a platform that is easy to use, and with TeraBox, you get an easy and convenient application that lets you do everything you need with just one click of a button. Within minutes you can easily sign up and get access to 1 TB of storage along with remote uploading capacity.
Features and Power: Of course, price is a significant factor that comes into play while choosing a cloud storage provider, but you also need to keep in mind that your cloud service provider needs to be able to provide both the power and features that you require. If you know that remote uploading is an essential feature for you, then TeraBox has you covered. Don't forget, TeraBox is very powerful, features like remote upload, automatic backup, are included in TeraBox's free plan, so you can start working right away without worrying about how much it will cost.
When compared to other cloud service providers, TeraBox provides remote uploading that is easier to use and also cost-effective.
It is easy to use the Remote Upload feature of TeraBox for downloading or sending a file to your online drive through a magnet link or through a BitTorrent file as well. Here are some easy steps to follow so you can remote URL upload to TeraBox:
Go to the Google Play store or Apple App Store to download the TeraBox application. You can also download it directly from its website at  TeraBox Official Website.
After logging in to your account, open the app and go to the TeraBox home screen.
Click the '+' sign, then click 『Remote Upload』 to create your upload task.You can enter the link for the resource by copy-pasting the link with the prefixes such as magnet and HTTPS.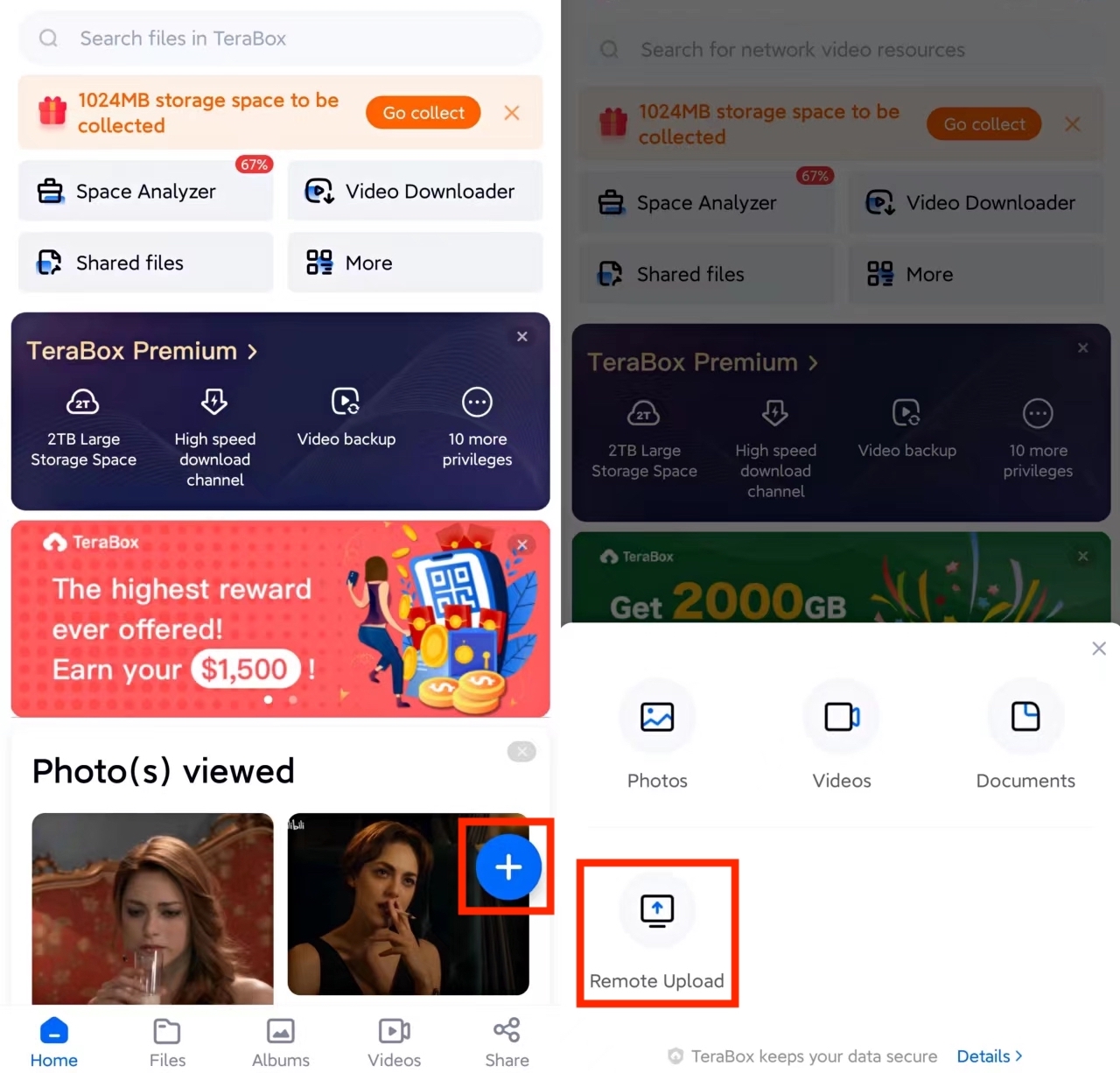 4.You can copy-paste links with formats like magnet and HTTPS.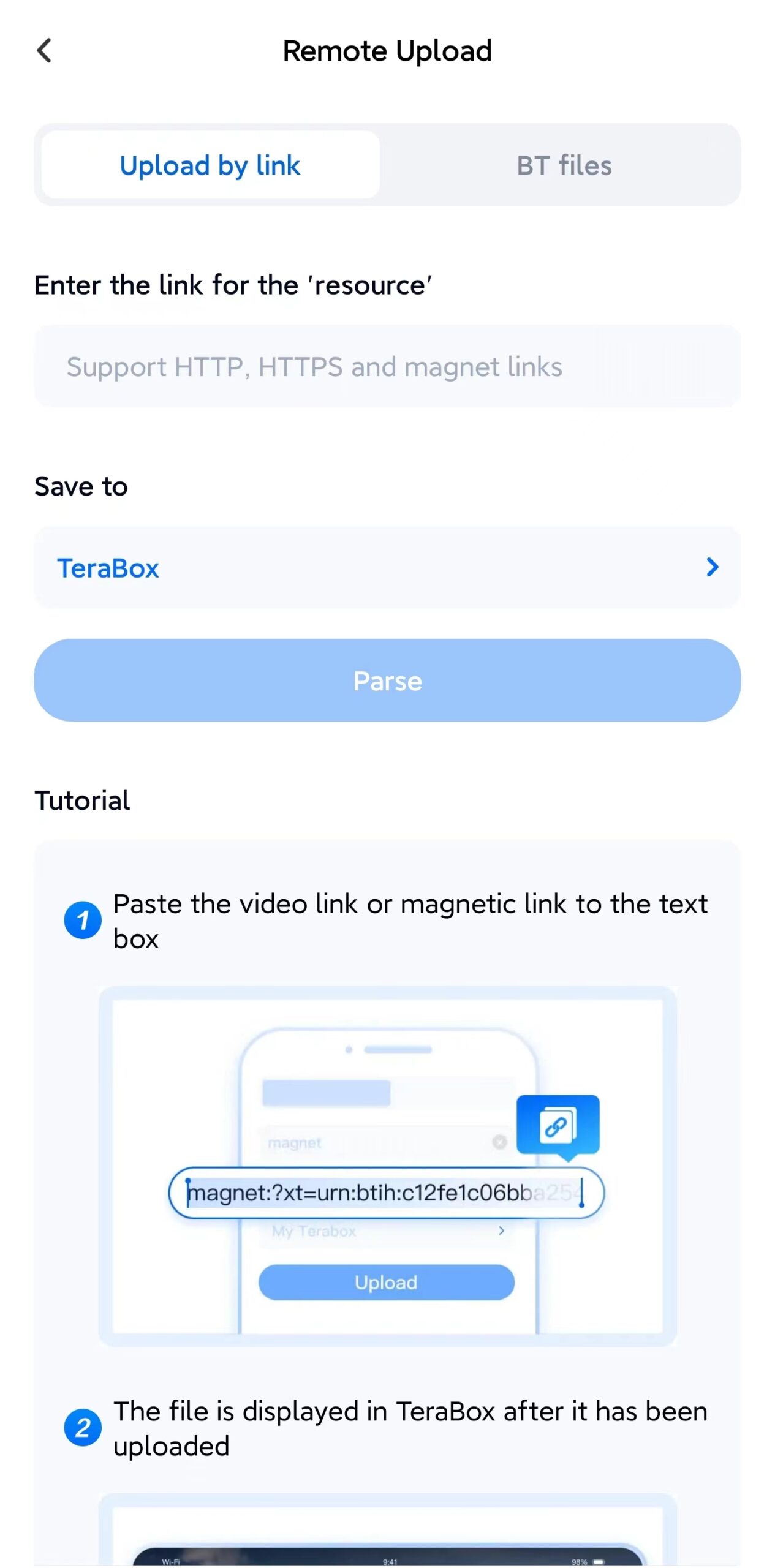 5.After pasting the link, the task is displayed in the transfer list.
There are many thoughts that go on in any user's mind before they sign up for any application. So before you go ahead with TeraBox, it is necessary for all to know that TeraBox has many lucrative offers. It supports multiple task links, including HTTP, HTTPS, and magnet links as well, regardless of whether they are sourced from websites or shared by your friends. The best part about TeraBox is that it also supports the transmission of BitTorrent files.
And along with this, this excellent application provides users with 1024 GB (1TB) of free storage space in the cloud. No other competing cloud service provider offers so much of storage space that too free of cost. So with TeraBox, you get the ability to store nearly 400,000 photos, over 2500 movies, or over 6,500,000 files.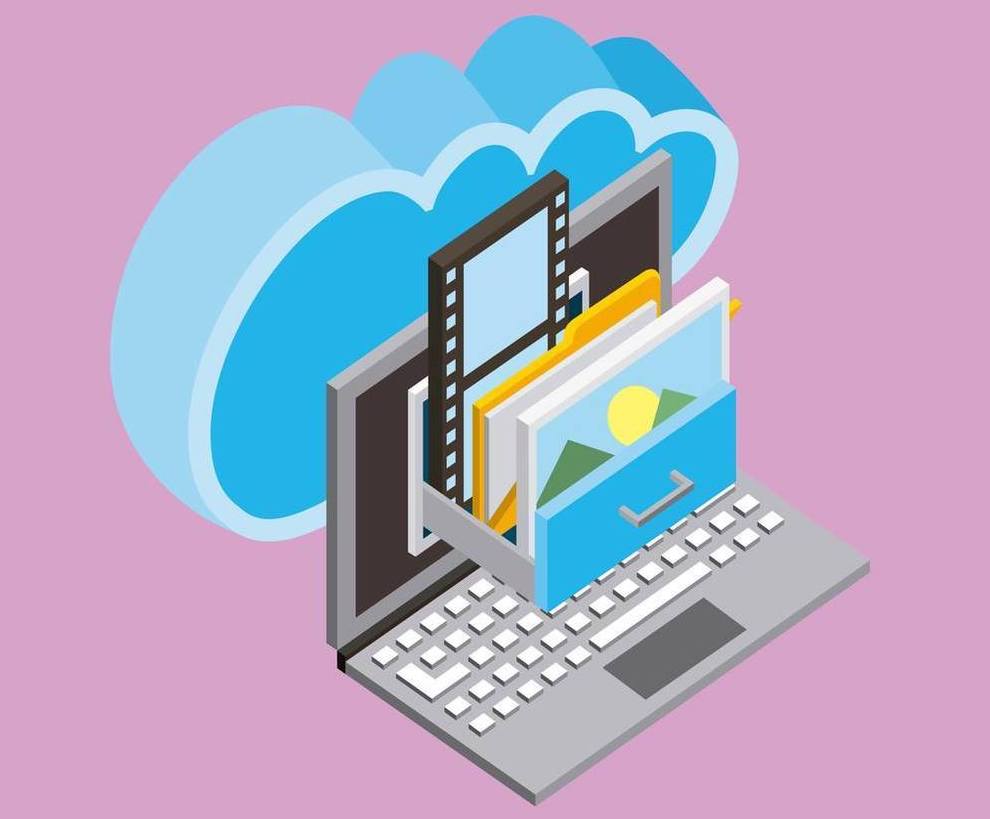 So without any further delay, download the TeraBox application to start remote uploading your files today.⬇️⬇️⬇️