The iPhone 15 series has made a remarkable entry into markets all around the world, as it is one of the most-awaited iPhone models. The users were waiting to check out and experience the new features, camera, looks, and other things as soon as possible.
In this article, we will focus on the iPhone 15 storage revolution and how its usage has been affected by the features. We will also share the best cloud storage to help you back up your iPhone data, free some space on the device, and ensure security and reliability.
What's New with iPhone 15?
Apple has introduced transformational changes and outstanding features in the latest iPhone 15 series. Therefore, the users were eagerly waiting to test everything out.
First of all, the device is equipped with a state-of-the-art A17 Pro chip that is much faster than the A16 in terms of GPU performance, CPU performance, and neural engine. According to Apple, this chip has gone through the biggest GPU redesign in Apple history ever. So, it is something worth spending money on and enjoying faster speed for processes, apps, games, etc.
Apple has introduced USB-C in the iPhone 15 series for the first time. Now, the lightning port is gone. Moreover, there are some upgrades in the Wi-Fi and, most importantly, RAM. The devices have a better RAM of 8GB LPDDR5 compared to the 6GB LPDDR5 of iPhone 14.
The biggest transformation change is in the camera. The series is equipped with a 48 MP main camera, a 12 MP ultra-wide camera, and a 12 MP front camera. The iPhone 15 Pro Max has a 12 MP 5X Telephoto lens, while the other variants have a 3X Telephoto lens similar to the iPhone 14.
The default image resolution of images is also upgraded to 24 MP, and it was previously 12 MP. Therefore, the quality of the images will be much better. The video experience is also on another level. The phone can make 3D spatial videos, which is incredible.
The camera features of the iPhone 15 are top-notch, and Apple has taken the quality of images and videos to the next level. However, it will also impact the device's storage. The media will take up more space on the device. Although it offers a HEIF image format that takes less storage than the RAW version, the amount of space required is still considerable.
Thus, there will be a need to expand the iPhone 15 storage by using cloud storage and regularly backing up files from iPhone.
iPhone 15 Storage vs. iPhone 15 Pro Storage vs. iPhone 14 Storage
There is no big difference in the storage of the iPhone 15 series compared to the iPhone 14.
iPhone 14 series is available in 128 GB, 256 GB, 512 GB, and 1 TB.
Similarly, iPhone 15 is available in 128 GB, 256 GB, 512 GB, and 1 TB. However, iPhone 15 Pro is available in 256 GB, 512 GB, and 1 TB. There is no 128 GB variant on the iPhone 15 Pro.
You have to choose the right variant according to your needs. We have already discussed that the iPhone 15 has an incredible camera, and the final images are also of high resolution. Therefore, the images take up a lot of space on the device. You must keep this in mind while upgrading to iPhone 15, and do not compare iPhone 14 storage with iPhone 15 storage to understand how much storage you need.
If you frequently take photos and make videos, you should go with 512 GB or 1 TB. The media will take up more space. The iPhone has included the HEIF format to reduce the image size, but still, you need considerable space.
You can get an idea of iPhone 15 Pro storage by understanding what you can store in 1 TB. It is possible to store 125,000 24MP high-quality images, 250,000 12MP images, 250 movies, or 500 hours of HD video.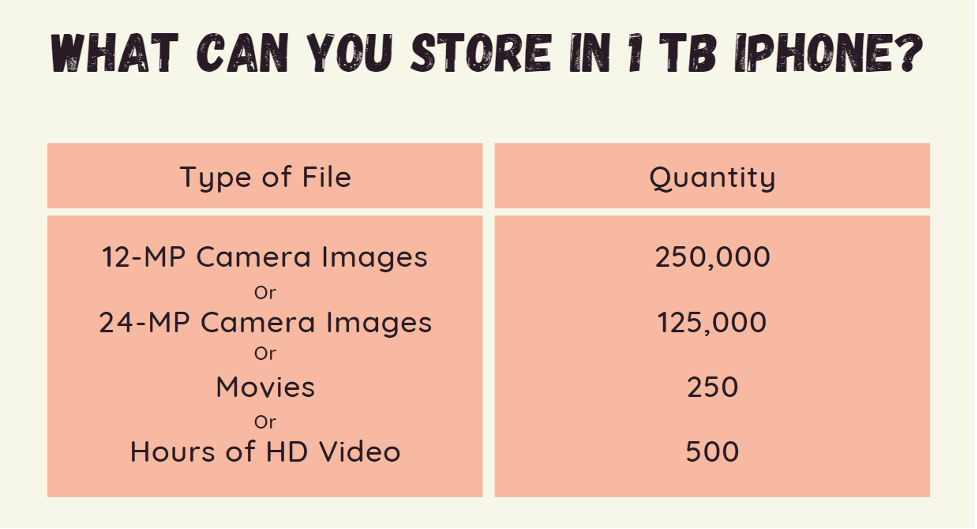 But keep in mind that your iPhone is not only for your images, videos, music, and others. iOS itself and upgrades take up considerable space. Secondly, the apps you install on the device take up space in the internal storage. Thus, you also need to keep these things in mind.
Thus, you will need to upgrade iPhone storage sooner or later. Let's check out how you can do that.
How to Upgrade iPhone Storage?
An external memory card is the simplest option to increase the storage in smartphones, but even the iPhone 15 does not have a dedicated space for that. Thus, we need to check out other solutions to upgrade the storage.
Here are some effective ways you can use if your internal storage is not sufficient. These have certain advantages and disadvantages, so you need to choose the optimal solution according to your needs and feasibility.
Using iCloud or Apple's Cloud Services
The simplest and quickest solution to upgrading iPhone 15 storage is Apple's iCloud. It is native cloud storage, which is why setting it up is exceptionally easy.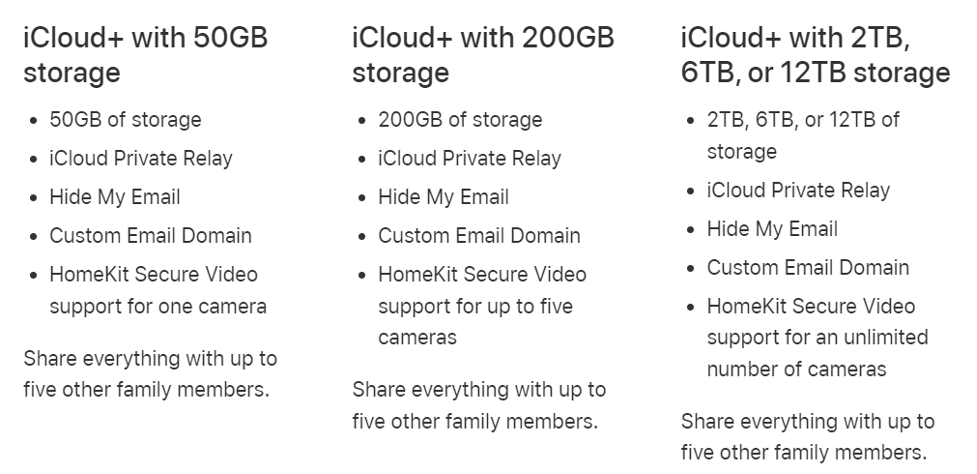 You can store your images, videos, documents, and other things in iCloud storage. You can directly store your photos and videos in the storage and keep the internal storage free. The files are synced and updated and can be accessed from any device.
The first problem is that you get only 5 GB of iCloud storage for free, which is nothing. It fills up in a few days. Thus, you need to upgrade to iCloud+ to have sufficient space.
On top of that, the storage is quite expensive. The cost of 50 GB is $0.99, 200 GB is $2.99, and 2 TB is $9.99 for each month.
Secondly, you end up using too much space on iCloud.
Why?
Because every iCloud+ service uses dedicated space. For instance, there will be dedicated space for photos, backups, calendars, notes, Safari, etc. The backup and iCloud photos take separate spaces; however, they do the same thing.
Moreover, you will often face issues with the iCloud server, synchronization lag, etc.
Upgrading Physical Storage
There is no official method to upgrade the iPhone's internal storage. You can't even use a memory card to increase the space.
However, some third-party repair centers offer upgrading services. They replaced the original NAND with another one with more storage.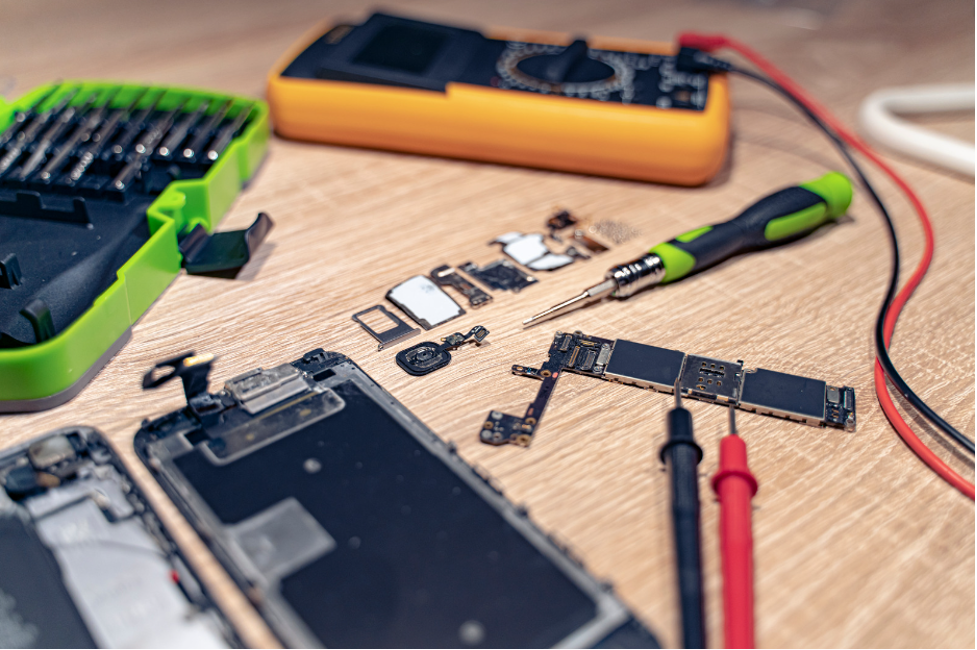 It will cost you around $50-100, depending on the amount of storage you want to increase. However, it is an unauthorized modification. It is not safe at all, and your device might not be able to handle large storage and start to lag and cause other issues. Moreover, any unauthorized modifications void the warranty.
Although it is possible to upgrade iPhone 15 storage, it is not recommended. It is better to look for other options.
Installing TeraBox
TeraBox is the optimal solution if you want to upgrade iPhone storage, whether it be iPhone 15 or any other model. It is a cloud storage service similar to iCloud, but it is quite affordable, secure, and hassle-free.
You get up to 1 TB of storage for free when you create an account on TeraBox. But if you want to upgrade to 2 TB, it costs only $3.45 per month. It is available for Windows, Mac, iPhone, and Android. You can also use the web app to access your data from anywhere.
TeraBox offers an automatic backup option that automatically uploads your media or folder to the cloud. All your important data is synced quickly, and you can access it from anywhere. The best part is that the Space Analyzer of TeraBox allows you to clean up iPhone storage with one tap. The backed-up data is removed from the data to free up space.
The security of TeraBox is also exceptional. Your data is end-to-end encrypted and secured through multiple security layers. There is no way your data can be leaked or accessed. You can even control access to the shared files. Most importantly, the Personal Vault of TeraBox allows you to save data with an additional layer of password security. For more details, read Is TeraBox Safe and Secure?
Step 1: Download and install TeraBox from the App Store.
Step 2: Open TeraBox. On the main screen, you will see options to log in. You can use your Google, Apple, or Facebook accounts. You can also sign up using your email. Choose anything you prefer.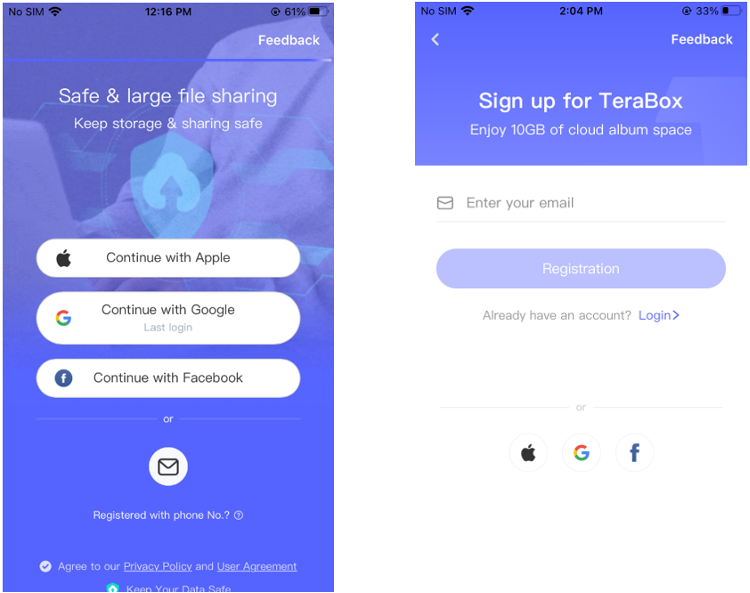 Step 3: Once you are logged in, you will see the TeraBox screen. Tap on the "+" button to upload any file. Tap Photos. Select the photos from your device and tap Upload. TeraBox will upload the photos to the cloud.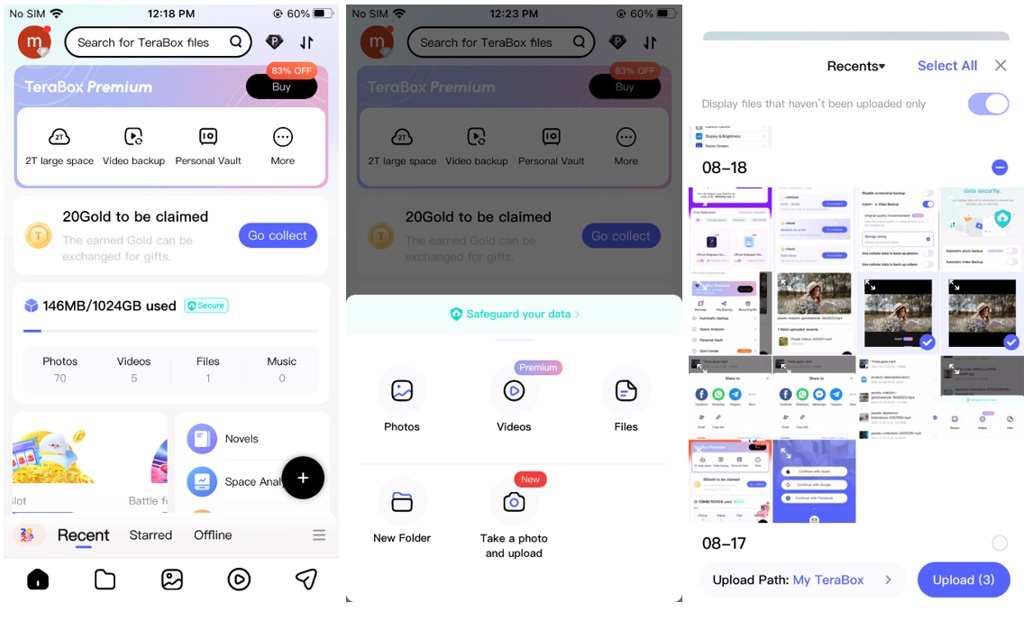 Step 4: If you want to enable automatic backup, tap on the profile image. Tap Automatic Backup. Turn on automatic photo backup or anything else you want.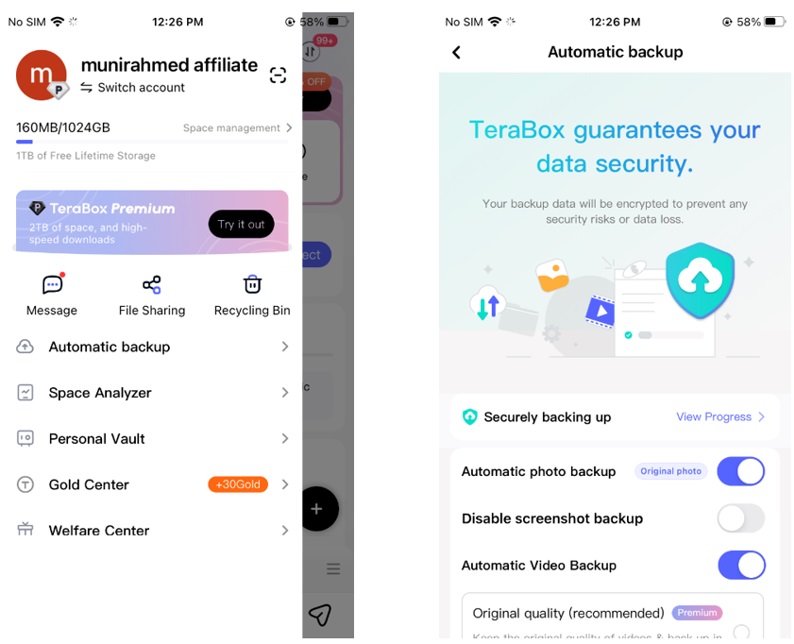 Step 5: You can also clean the space using Space Analyzer. Tap the profile icon, and then tap Space Analyzer. Tap the Clean button to remove the backed-up data from the device and free up some space.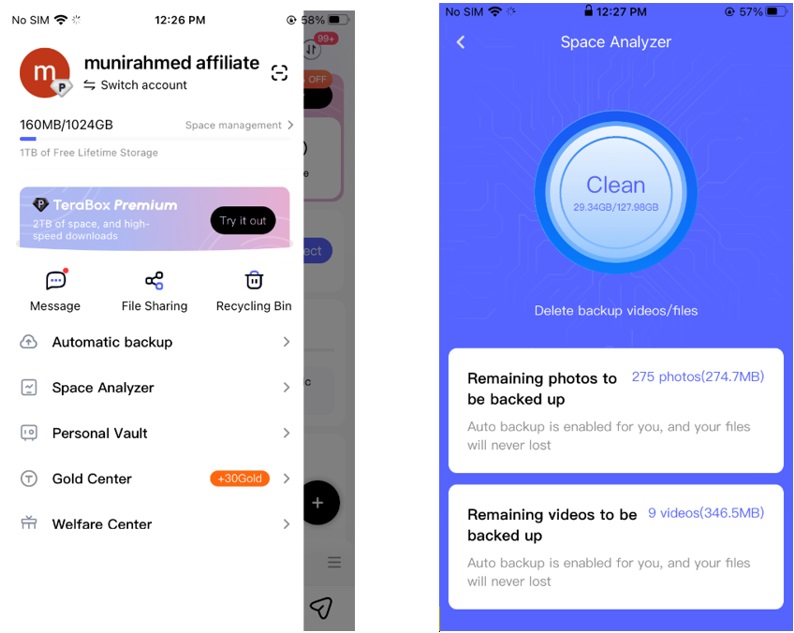 Final Thoughts
iPhone 15 has brought notable features and improvements. The camera, chip, charging, and other features are on the next level. However, the storage for the device is insufficient. The high-quality images and videos will end up taking up considerable space. Thus, you need to upgrade iPhone 15 storage. You can go with iCloud, but it is quite expensive, and there are multiple problems. The best option would be to use TeraBox. It offers up to 1 TB of free storage, and you can enjoy optimal security and advanced features at a minimal price. Download TeraBox for free and save all your data without worrying about storage space.