Looking for a Google Photos alternative? Look no further, because in this article, we will share the best Google Photos alternatives where you can store all your photos without spending a dime.
Everyone needs reliable storage for photos where they can gather all the captured memories of their lives. Gradually, there is a massive photo collection, and no one would like to delete the old photos, which is why the requirement for space increases with time. With that being said, you either need unlimited or large volume.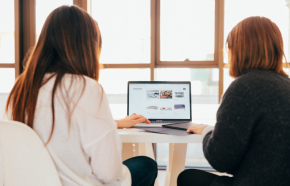 Android users used to rely on Google photos to store their images. It was one of the feasible and easiest options. But now, the storage is minimal. They cannot store all their photos in it. Therefore, people look for a Google Photos alternative.
In the following sections, we will introduce three best Google Photos alternatives, and discuss their advantages, disadvantages, pricing, features, and other things. It will help you select the best cloud storage where you can store the photos from multiple devices and forget about space constraints.
Does Google Photos Have Unlimited Storage?
Google Photos used to be one of the best options for Android users to store their images and memorable moments. It offered unlimited free storage where the users could store whatever they wanted. Due to the unlimited storage, people used to back up everything in Google Photos to save the device space and recover the photos whenever needed.
Unfortunately, in June 2021, Google stopped offering Google Photos for free. Therefore, you do not get free photo storage when you sign up for a new account. Now, you only get 15GB of free storage, which is not enough. People have a lot of photos, so the free storage of Google Photos fills up in no time. Now, it is not an ideal solution, so there is a need for a better Google Photos alternative.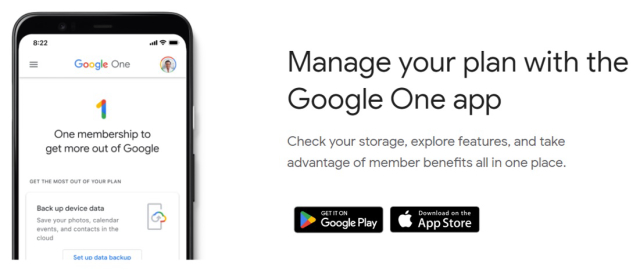 The reason behind stopping the unlimited free storage offer is to encourage the subscription to Google One. It is basically a subscription plan through which you can increase the storage limit of Google Photos, Google Drive, and Gmail.
You can get 100GB for $1.99 per month or 200GB for $2.99. If you need more space, there is a VPN plan that gives you 2TB of storage. It costs you $9.99 per month. By looking at the price of Google One, we can say it is quite expensive. From $0 to a hefty price, the price has increased a lot, and it is not affordable for everyone.
Top 3 Google Photos Alternatives
Since Google Photos no longer offer free unlimited photo storage, it is essential to find better options. Fortunately, you can easily find a better alternative where you can store all the photos you want without paying or paying a minimal amount.
Here are the three best Google Photos alternatives you can choose for storing photos.
TeraBox
TeraBox is the best photo management software and free photo storage you can find at the moment. It offers 1TB of free photo storage, which is more than enough to store all your photos on the cloud. You can store around 400,000 photos without loss of image quality. The best part is that you can also increase this storage up to 3TB and enjoy storing tons of photos from multiple devices. All your photos are properly organized, and you can easily access them and restore them to the device whenever you want.
TeraBox also offers auto-backup. Once you enable it, your photos are automatically uploaded to the cloud. Therefore, your photos are never lost, even if your device stops working or gets stolen. You can sync your data from different smartphones, computers, and devices. It makes it easier to manage all data in one place.
There are tons of features that TeraBox offers, and it costs you nothing. You can get the storage without paying a penny. But if you want more storage, you can get 2TB for $3.49 per month.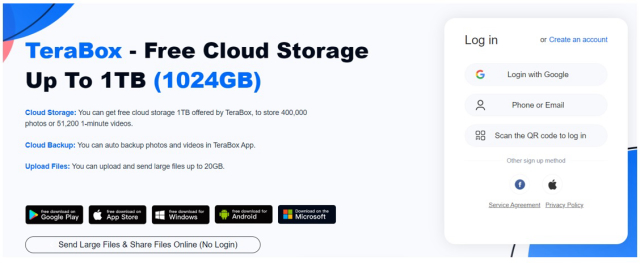 Degoo
Degoo is the next option to store your photos for free. You can store all your memories in one place without worrying about space, as it offers 100GB of free storage. It is a secure and excellent option for storing, backing up data, and sharing photos.
It never degrades the quality of the images. You can upload big files as well because there is no restriction on the file size. It also makes sharing easier, and you can securely share photos and other data with others.
You can buy its premium plan of 500GB for $3 per month.

Flickr
If you only want to store photos, then Flickr could be another option for you. It is an image and video hosting service where you can store up to 1000 photos for free. If you want to store more photos, you can get unlimited free storage for $8.25 per month.
The best thing is that it does not degrade the quality of your photos. You can upload high-quality images without any worries. Moreover, you can easily share your photos and videos with others using Flickr.
Where Can I Find Free Photo Storage?
TeraBox is the best Google Photos alternative as it offers 1TB to 3TB storage for free. It offers various extraordinary features that you cannot resist to use it for photo backup, storage, management, sharing, and other purposes.
First of all, you can share large files with TeraBox. It supports files up to 20GB. You can share the file and protect it through the password and expiration date limit. Your data is completely safe, so you don't need to worry about it while sharing. With this function, you can share hundreds of photos and videos with friends in a package, without the use of USB cable, external hard drive, or SD card at all.
In addition, you can use TeraBox on multiple devices, including Android, iOS, Windows, and MacOS. With the extra help of the auto backup function, all your photos, videos, and other data can be synced. You can use it on your smartphone or computer and manage all your data across devices.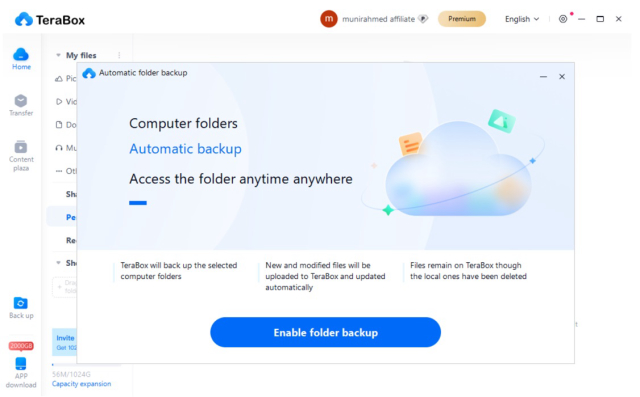 TeraBox helps you free up the device space. You can upload your photos to the cloud and free the space on your device. It has a Space Analyzer that helps you make maximum space for data. It does so by analyzing duplicates of photos and videos, and allowing you to delete them You can even watch videos and movies directly from the cloud without downloading them because it gives you a built-in video player. That means you don't have to download the video to your device and let it occupy your precious space.
Another exceptional feature of TeraBox is the Personal Vault. Here, you can store more important and personal photos as well as other data. You can use an additional password to ensure more security.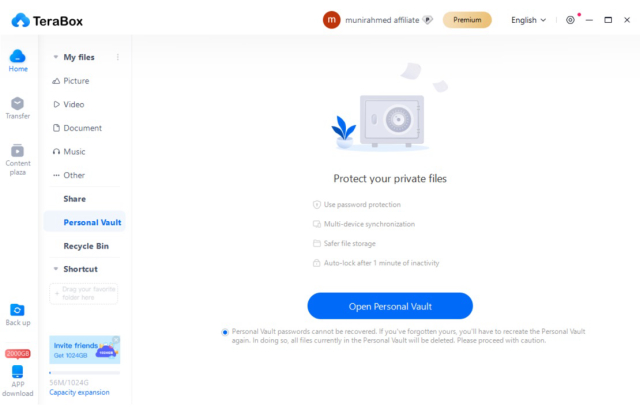 TeraBox offers you 1TB of free photo storage, but you can get more storage up to 3TB. You only need to follow a few things.
Firstly, you need to log in to your account daily. Then, you can earn daily rewards. TeraBox offers free storage space after certain days of continuous login. You get several GBs for space. After continuous login for 28 days, you can get more than 100GB of free space. You can use this additional space to store more photos. Whatever you get for continuous login is added to the storage you already have for free.
Secondly, you need to participate in the weekly challenges. You have new and simple tasks every week. Just complete those tasks and win free storage of 50GB, 100GB, or more.
The last method for getting additional free space is by inviting friends to TeraBox. You only need to share a link or QR code with your friends. They can easily sign up for free and get free storage space. In return, you get 200GB for each friend who signs up. You can get an additional up to 2000GB for free. This extra storage will be added to the storage you already have.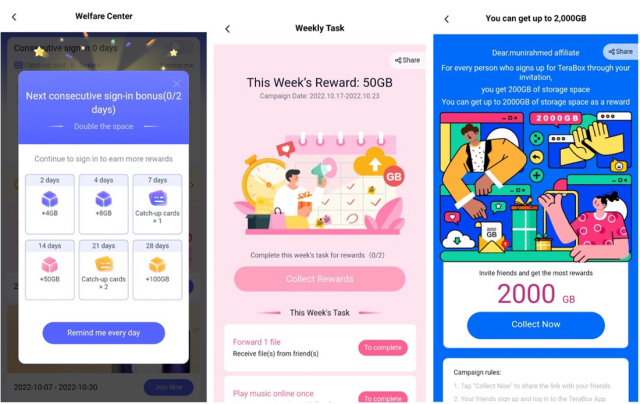 Final Thoughts
There is massive storage needed to store all your photos from multiple devices. People used to rely on Google Photos unlimited storage, but now, Google Photos is limited to 15GB of free space. Therefore, there is a need for a Google Photos alternative that can store more space for free. We have discussed various cloud storage options you can use. You can pick a suitable one according to your needs. For your ease, we have discussed the main features, pricing, and limitations.
TeraBox is undoubtedly an excellent option for storing all your photos. You can store your photos from your smartphones and computers in its large free space. You get 1TB of free storage without paying a penny, and you can also increase it by doing simple tasks and challenges we have discussed. Download the TeraBox application today on your computer and smartphone and enjoy its free space.