Have you ever been on a search for the best secure file transfer tool, and directed to a variety of methods, each claiming to be perfect for your needs? We will tell you how to get the job done without breaking a sweat.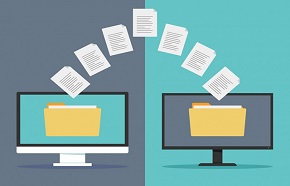 Nowadays, it's not unusual that you need to transfer some confidential data securely. Whether that be transferring documents between teams, colleagues, or customers, security is a crucial puzzle piece. It is not about if you get hacked but rather when you get hacked. It is essential that you know how to counter the risk of compromising important data due to cyber-attacks.
This article will discuss some basic knowledge of how to share files online securely, including the use of secure file transfer protocol. We will also introduce 3 best secure file transfer methods among business organizations or individuals.
What Is Secure File Transfer Protocol?
Secure file transfer is a method of sending files from one place to another in a way that ensures they can't be intercepted or accessed by anyone else. This means that no one can open the file without authorization.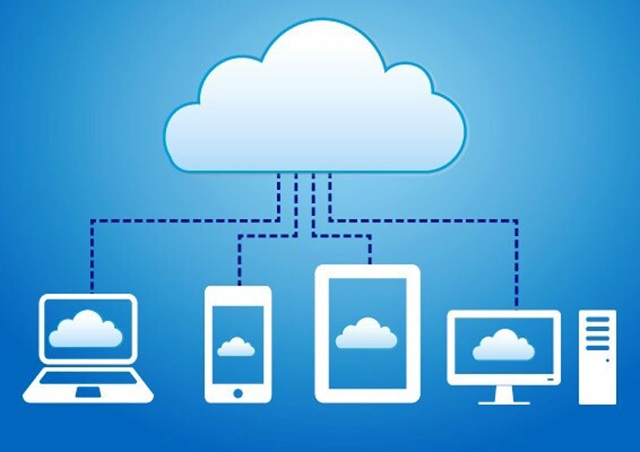 Secure File Transfer Protocol, or SFTP, is a widely used tool for such a purpose. It utilizes the Secure Shell (SSH) protocol in the transfer process. For users, it means encrypting everything being transferred, so that even if the data is intercepted, others cannot make sense of it.
To launch SFTP, users need to run a command line or use a graphic user interface, usually in a Linux environment. Files can be transferred from a remote server to the local system, or vice versa. To finish the authentication process of the SFTP, it requires both communicating parties to validate an SSH key, one half of which is publicly accessible, and the other half is private.
This might sound a bit difficult if you are not a tech expert. But there are actually other secure file transfer methods. One of the most common tools for secure file transfer is cloud service. It allows users to upload and access files from any device. Some might be afraid that such convenience comes at a cost — the security of your data is in someone else's hands. However, if you manage to find cloud storage with good security features like two-factor authentication (2FA) and encrypted connections, there's little to worry about.
Top 3 Secure File Transfer Methods
As an alternative to secure file transfer protocol, cloud storage is a great method of secure file transfer because it allows you to store your data on other computers rather than your device. This means that if someone tries to intercept a file while it's being transferred, they won't be able to see anything because they won't have access to the server that stores your files. Furthermore, cloud storage providers usually have multiple servers, so even if one server gets hacked, your data will still be safe on other servers and hard drives worldwide.
Currently, there are too many cloud service companies in the market. When choosing the right one for yourself, security, though important, is not the only factor. Since it is for file transfer, you might also need to take into account the transfer speeds, limitations of the file size, etc. Sometimes, it is indeed a trade-off. But here we present you with the top 3 secure file transfer methods for your reference.
TeraBox
TeraBox provides an unrivaled 1 TB of free storage for data transfer between different devices. The maximum file size for any user is 4 GB, while paid users enjoy a 20 GB privilege, which truly qualifies as a tool for large file transfer.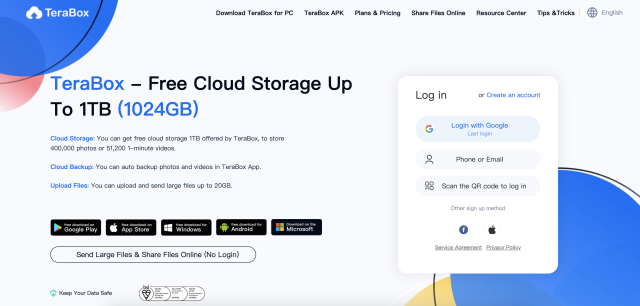 But can we trust TeraBox file transfer? The answer is a solid yes. In order to protect file transfer security, TeraBox employs high-level encryption technologies, including Secure Socket Layers (SSL), Magnet URL, and HTTPS Transmission Encryption Protocols. TeraBox's secure file transfer service has been ISO certified, making it the choice of millions of users.
MEGA
MEGA offers users a huge 20GB of cloud storage for free, which you can use for file transfer. With the pursuit of individual privacy, MEGA offers zero-knowledge security to prevent your data from being breached by state agents, so that you can make secure file transfer with confidence.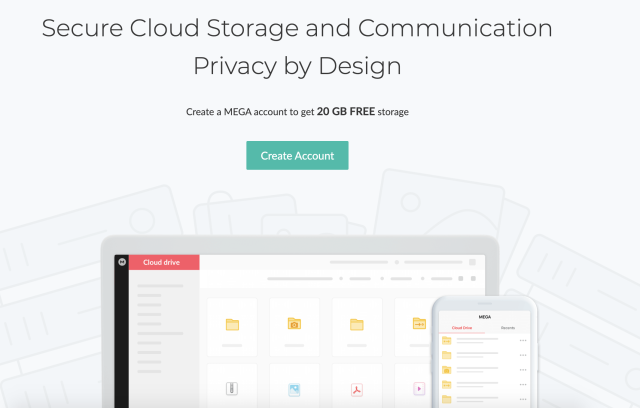 However, when it comes to data transfer limit, MEGA is a bit unsatisfying. You can only upload or download 5 GB of data every day. After you hit the limit, you'll have to wait until the next day for the quota to reset.
IceDrive
IceDrive is another excellent option for secure file transfer. It also has zero-knowledge security, which means your data only be accessed by yourself, not even the service provider. IceDrive offers 10GB for free, the 1TB plan is also worth looking at, which costs $4.99 per month.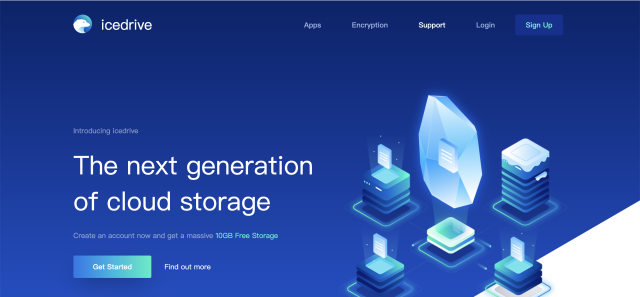 But unfortunately, the encrypted cloud space is only available to paying customers at the moment, so if you are using IceDrive for free, you won't be able to enjoy this service.
If you compare all these companies, you will find that TeraBox is a much more convenient secure file transfer solution than its competitors, which provides you with 1TB of free storage that you can use for transferring files securely.
Why is TeraBox Best for Secure File Transfer?
TeraBox is the best cloud service provider for secure file transfer. Here's a few things that make it ideal for secure file transfer:
The data encryption system, which ensures secure file transfer from hackers and unauthorized access;
The 1024 GB online storage space, where you can store more than just photos and videos;
An efficient management system, which helps you easily manage the data that you have stored;
A simple drag-and-drop interface makes it easier to upload your files. It is quite a beginner-friendly cloud storage platform;
Best-in-class safe share link with expiration date and extraction code & completely private Safe space for sensitive or confidential data;
Can be used on multiple devices like android, iOS devices, Tablets, and Desktop computers.
Final Thoughts
So, if you are in need of secure file transfer methods, what are your best options? In our opinion, TeraBox your best bet. The security it offers far exceeds most other sites. And as mentioned above, it's completely free. No other site offers a secure and convenient option for remotely storing and sharing files without being contacted. You can download TeraBox free to start your secure file transfer with your friends or upload large files from remote servers at ultra-fast speed. The choice is yours!