There is nothing more frustrating than getting the "file is too big to transfer" message on your file transfer app. However, TeraBox is the solution you have been looking for. This application is perfect for uploading large files for free. The steps for doing that are very simple, making TeraBox the best file management app in the market.
Large File Transfer with TeraBox
One of the greatest things that TeraBox has to offer is that every user gets 1024GB storage space completely for free. In this free plan, every user can take advantage of the app's high-quality services, as well as large file transfer. In more detail, you can upload files up to 4GB at a time for free.
Nevertheless, TeraBox has also introduced the Premium plan for every user that needs even more cloud space. Namely, those who have chosen to upgrade to this plan get 2TB of storage space. In addition to this, they are now able to share large files up to 20GB at a time.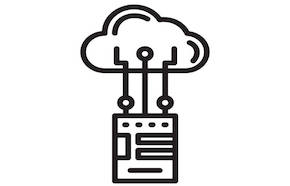 If you are curious about the TeraBox Premium plan, you can try it out immediately by getting the 7-day free trial. If you find out that this is the best option for you, your monthly fee will just be $2.99.
How to Upload Large Files in TeraBox
TeraBox makes secure file transfer an easy and intuitive process. Once your photos, videos, and other files are on the cloud, you can gain access to them from every device. Moreover, you also have the option to generate a link and share them with your friends, family, and colleagues. Depending on the plan you have, the uploading limit will be different.
Below, you will find a step-by-step guide on how to upload large files on TeraBox:
Step 1: Download the app from the TeraBox official website, Google Play, or the App Store.
Step 2: Install and launch the app on your device.
Step 3: Once you log in to your account, click the "Upload" button. During this step, you can also create a folder to store the file on TeraBox. If you are using the mobile version of the app, you have to tap the "+" icon.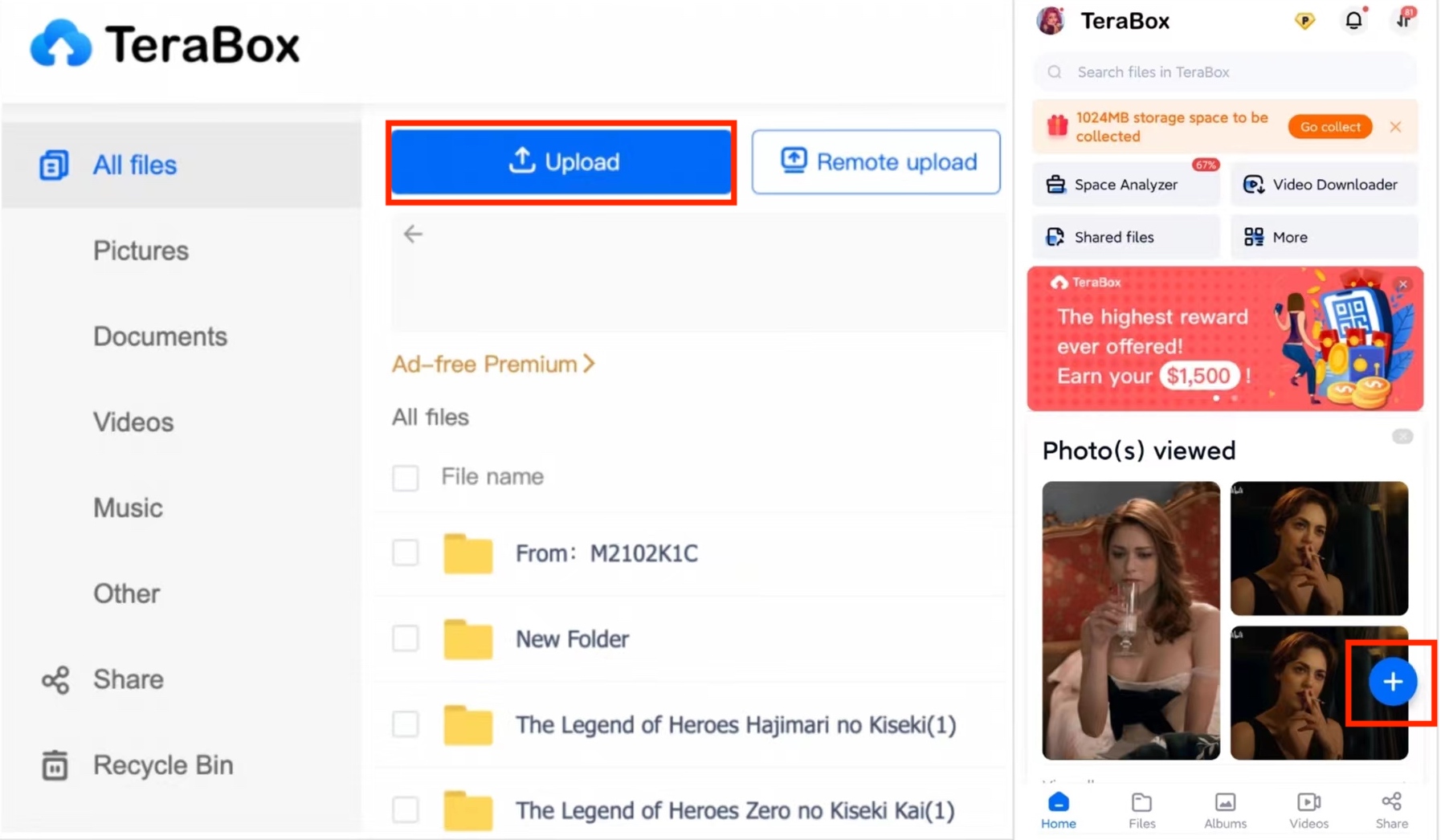 Step 4: Select the large file you want to upload.
The above method is the standard one for uploading a file that you already have on your computer. Apart from this though, TeraBox has introduced the Remote Upload feature. This function allows you to upload files just by using links that you have found on the Internet.
Here is the step-by-step guide to using TeraBox's Remote Upload:
Step 1: Get TeraBox on your device and launch the app.
Step 2: Click the "Remote Upload" button, which is located next to the "Upload" button. Mobile users can click the "+" sign on the homepage to see the remote upload button.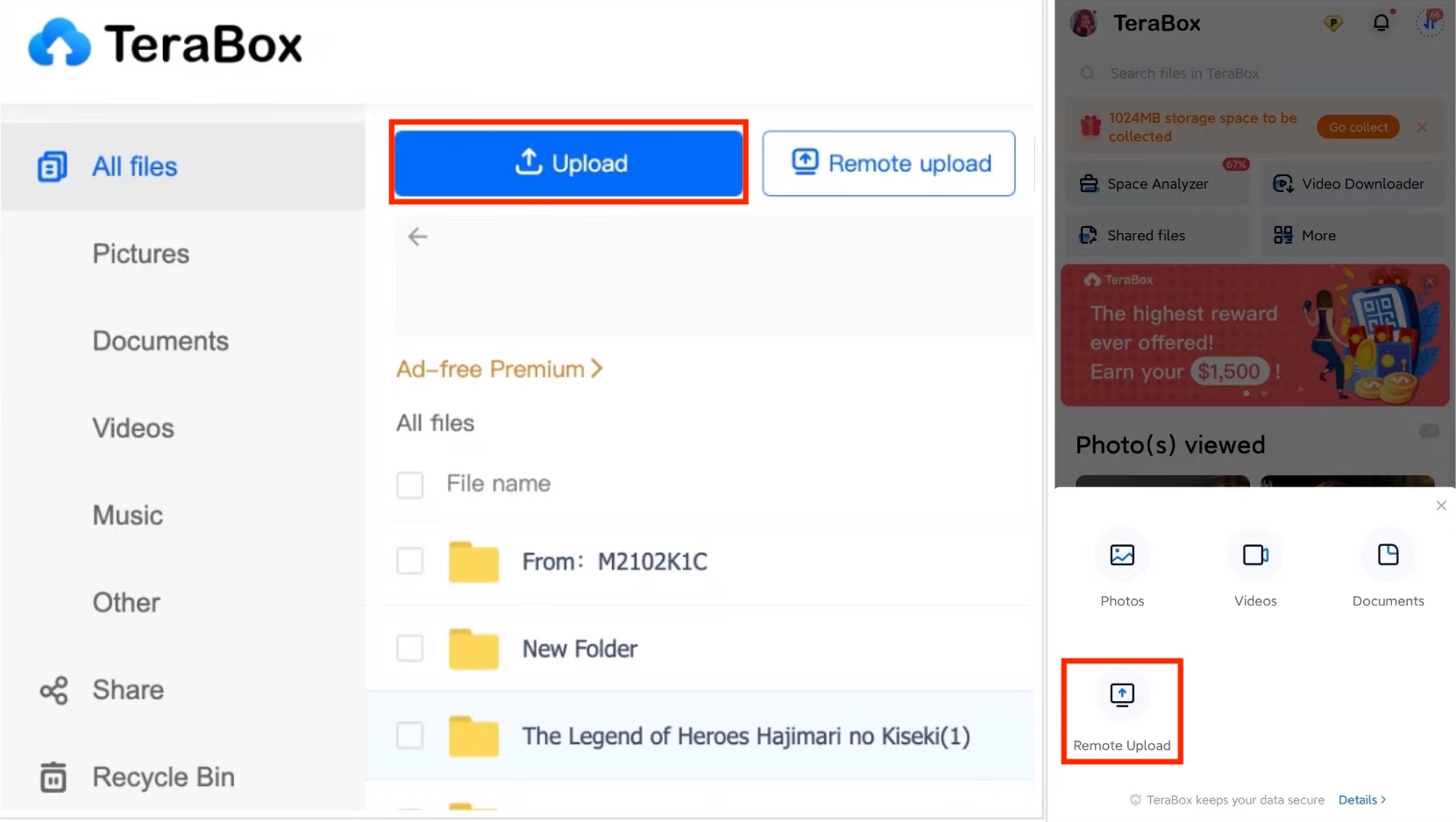 Step 3: From the popup window, select the files you want to store on the cloud. The app supports HTTP, HTTPS, Magnet links, and BT files.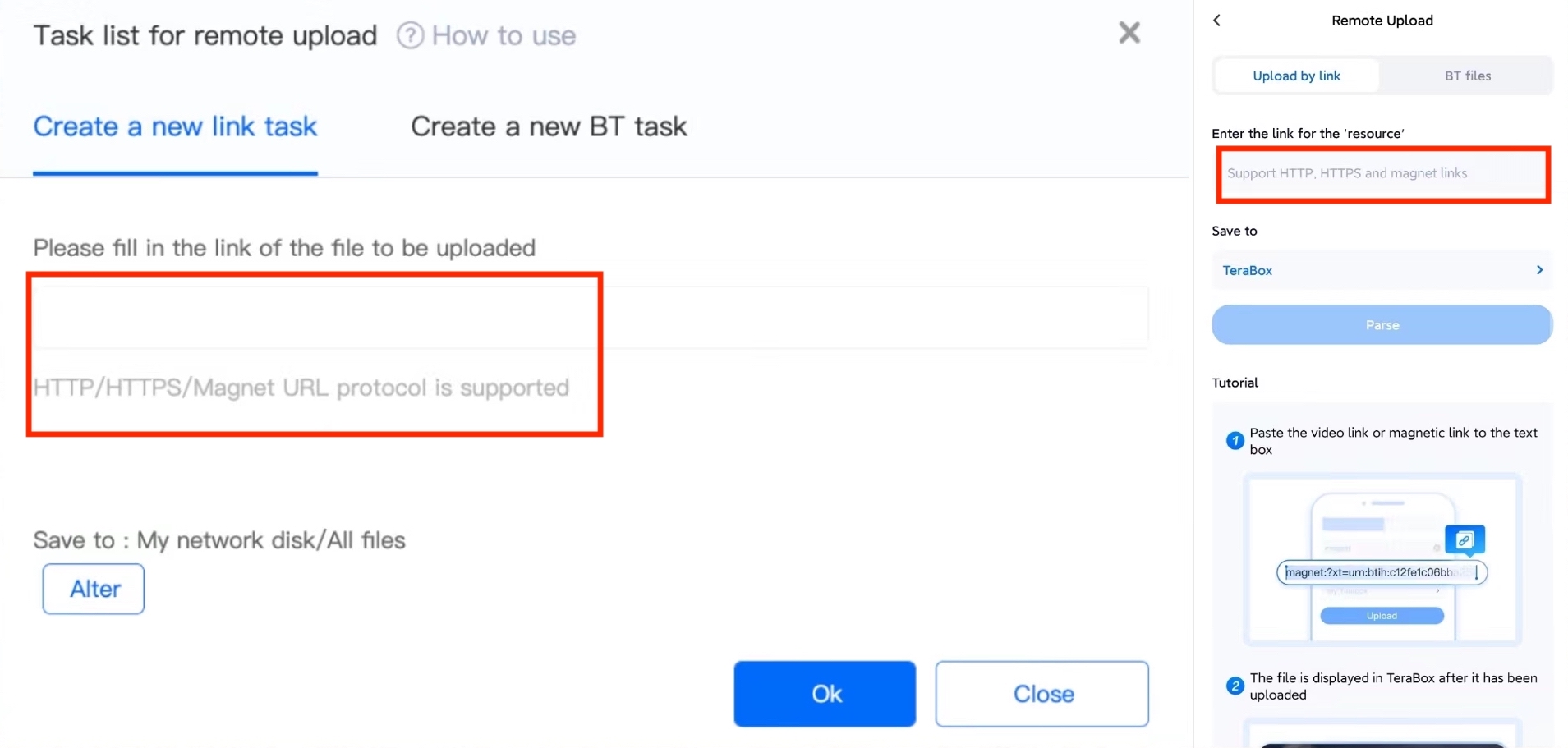 Step 4: Once the upload is completed, you will see your files on the main TeraBox folder.
If you still have problems, you can watch the video below!⬇️⬇️⬇️
What Other Features Does TeraBox Offer You?
Even though TeraBox makes big file upload easier than ever before, it also has many other features that make it the best file transfer app you can use. Namely, these functions are:
#1 Compatibility with All Your Devices
When you are using TeraBox, you can rest assured that it will work perfectly on any operating system. For instance, it supports Windows, macOS, and Linux. Furthermore, it works on both Android and iOS devices, which allows you to access your files from anywhere.
#2 Automatic Backup of Your Photos and Videos
Another amazing function that TeraBox has incorporated is the automatic backup of your photos and videos. The app detects any new files on your device and makes sure to upload photos to cloud space when you are connected to the Internet. By doing this, it guarantees that you will never lose a single file from your device since it will be stored in the cloud.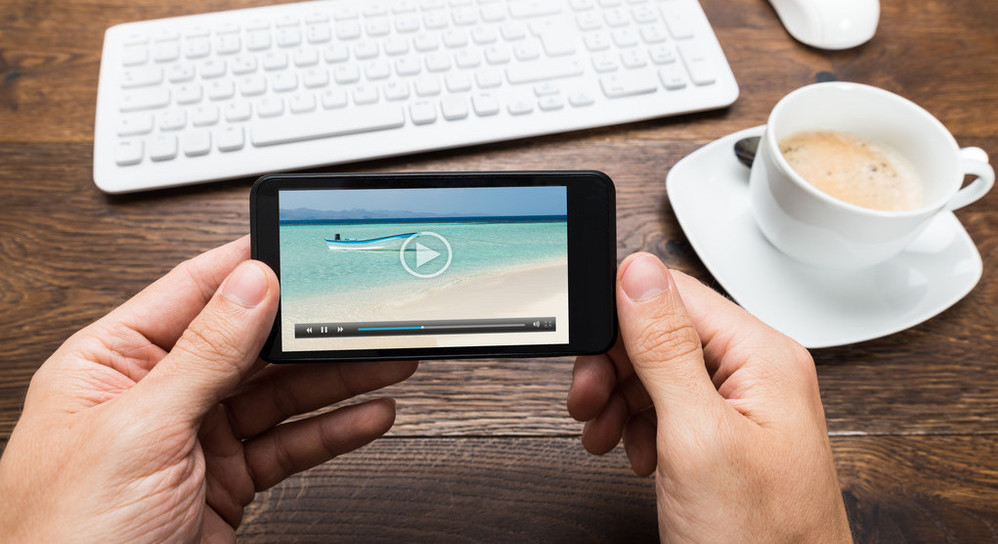 #3 The TeraBox Safe Space
There is no denying that TeraBox offers secure file transfer. This becomes even more apparent when you discover the TeraBox Safe Space, which is one of the most innovative features that the app has introduced. This function adds a level of security that protects your data from unwanted users. Each file stored in the Safe Space can only be accessed by providing a password.
In Conclusion
If you need to upload files to cloud storage, then TeraBox is your go-to file transfer app. With this application, you can forget the "file is too big to transfer" message, while it also provides you with a set of amazing features. Download TeraBox for free to take advantage of big file upload, automatic photo backup, and even remote upload.